The Bank of Zambia says there are fake currency notes in circulation and that it has instituted court proceedings against those who have been caught with both local and foreign currency counterfeits.
Central Bank head of communications Kanguya Mayondi said, in response to a press query, that there was a joint ongoing investigation with law enforcement agencies to stop the spread of fake US dollars and Zambian Kwacha notes.
"You may be aware that the law also empowers the bank and other law enforcement to pursue individuals found with foreign counterfeit banknotes as long as they are legal tender in the country of issue," Mayondi said.
Some people have been sharing alerts on various social media platforms about the fake notes currently in circulation.
Mayondi said the Central Bank was also conducting education campaigns aimed at sensitising the public on the features of genuine banknotes.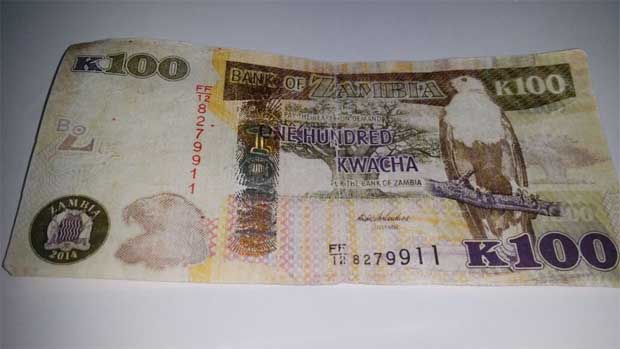 "You may be aware that counterfeits can be produced by different groups of unscrupulous people, hence providing no consistency," Mayondi said.
"The Bank of Zambia therefore concentrates on pointing out the consistent features of genuine banknotes to the public."
He however said an alert would be issued when a consistent pattern of counterfeit notes emerges and requires that the public is quickly informed to guard against an identified type of counterfeit.