A 21-year-old woman of Kabwe yesterday set social media ablaze after nude pictures she shared in a private group were leaked online.
And Police spokesperson Esther Mwaata Katongo says the anti cyber crime unit of the police was pursuing the matter because "What that woman posted is morally wrong and against the laws".
Anita Zanji who is known for her Facebook social commentary on love affairs has since apologised for the leakage, but denied intentionally releasing the images.
Some of the images depict Zanji wearing lingerie and exposing back side while other selfies show her lying down exposing her bear breasts whilst smiling.
"I admit taking some videos and pictures, but did not explain what they are exactly so nobody should even think of using my post against me. Some people have always hated me since the first video I posted on Facebook which I have already gotten used to. I have made enough apologies in the recent past and this time I will let people say all they want. I have a past that some people are trying to use in order to bring me down just like what every other celebrity experiences," said Zanji in a statement.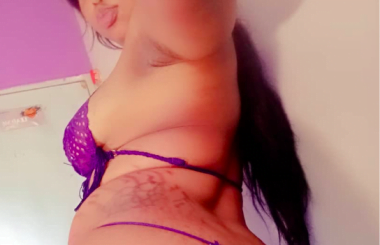 Later, Zanji shared an audio in which she was pondering suicide, saying the leakage had destroyed her life.
"I know the person who sent those things is from Cheaters because the pictures and the video, I only sent them to Cheaters Reloaded. I don't know why someone would want to destroy my name like that. They have already destroyed and finished my name and my parents know about this. I don't know what to think any more, I just want to die because life is so unfair right now. I don't know who to turn to. I have suffered so much and now this. Dad just called me," she cried.
"I really thought that group was private, I thought what I post in there stays in there. If I knew I wasn't going to be that careless. I pray that these tears that I am crying will not go in vain. God must punish the person who has done this to me, that person should never see happiness. They will see death after death, until they ask for my forgiveness."
And Zambia Police spokesperson Esther Katongo confirmed that police instituted investigations into the matter.
"Yes we are aware of the nude pictures circulating of that woman, our cyber unit is investigating the matter and once we are done with our investigations is when we can summon her. What that woman has done is morally wrong and is an offence under the laws of Zambia," Katongo told News Diggers.