Refugees living in Zambia have asked government to consider giving them educational assistance and empower women with life serving skills in order for them to contribute to the development of the country.
And the refugees say they are looking forward to the promise made by Home Affairs Minister Stephen Kampyongo who said the Zambian government was considering issuing passports and National Registration Cards to the immigrants.
Meanwhile, Great Lakes Region Women Association in Zambia (GLWAZ), an association comprising of refugee women from Rwanda, Congo and Burundi says the refugees have been facing a lot of challenges when sending their children to school as they do not have any sources of money.
GLWAZ representative Yvette Marie told News Diggers! in an interview today during the International Refugee Day commemoration, that assistance coming from the United Nations High Commission for Refugees (UNHCR), was not enough to carter for all of them.
"What we would want them to help us with…you know we face a lot of challenges like when taking our children to school, its not easy these days if you can't get sponsorship from government and sometimes you are told that UNHCR can not manage to support every refugee. So we want the Zambian government to look into it and see how they can support our children and our women because most of our women have not had the opportunity to continue with education. Most of them come from French speaking countries so when they come to Zambia, you find that it becomes a challenge for them to express themselves in English so as a result even those who had the opportunity to be at school, they just stay home and do nothing as they have a language barrier," Marie said.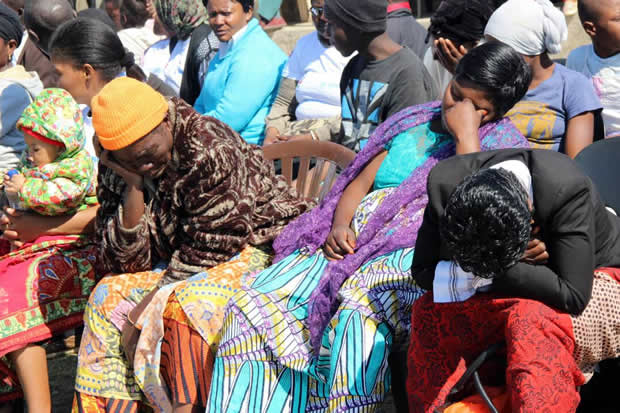 "But if the government can help in imparting skills in women which can help them to live on, it can be a good thing. We have women who can do tailoring and others know how to make juice using Bananas so if they were to have land where they could plant those Bananas it can help them and there are so many things that they do. They make door mats for the house and also if you see those traditional baskets we make, if we can manage to make these things on a larger scale, I think it can help them."
Marie hailed the Zambian community for their hospitality but regretted the challenges she and her fellow refugees faced when going to places around the country.
"It seems the Zambian community is coming to accept us as one of them unlike the way it was in the past years where they used to feel as if you are not part of them. I think things are changing and now they feel like we are part of them and they have even come to consider us like we are part of the family. Of course there are other challenges always like when you are traveling to Solwezi and you are being stopped on the way where you have to show your NRC then you don't have those papers, sometime it becomes a challenge but all in all, I can say we are living well with the people in our community, Zambians are good people," said Marie.
"We are so happy that the government is considering giving us passports and NRC. We have been looking forward to see the government taking action and now that the Minister mentioned that, it has brought a lot of happiness and hope in us because now we feel like we are going to take part in the development of this nation," said Marie.
The world refugee day which falls on June 20 every year is being commemorated under the theme "building life with refugee" whereas the global theme for this year is "we stand together with refugees".