Lusaka City Council public relations Manager Habeenzu Mulunda says the local authority has counted 120 shops that were destroyed in an inferno last night, but are still probing the cause.
And Zesco spokesperson Henry Kapata says the utility company has nothing to do with the fire as none of the 120 shops were connected to the national power grid.
Confirming the damage left by the inferno in an interview, Mulunda said the council will interview shop owners tomorrow to ascertain the cost of the destroyed property.
"For now we can tell you that 120 shops have been completely gutted. Fire fighters have managed to contend the fire in one area. By tomorrow, we will be able to interview owners of the shops that have been gutted and only then we can tell how much property has been destroyed," Mulunda said.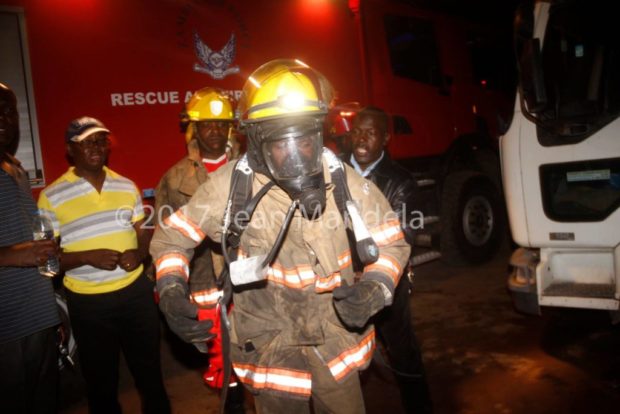 "We haven't established the cause of the fire, and investigations will start tomorrow. Fire fighters have been at the scene the whole night trying to quench the fire in certain areas where there are some heat coming out."
And Kapata ruled out a Zesco fault, saying none of the affected shops were connected to the power utility grid.
"We have nothing to do with the fire because all the shops have no power. They are no connected to Zesco in any way,"said Kapata.