There was laughter in the Lusaka Magistrate's court when  a 23 year old woman narrated how she was tricked by a prophet who promised to raise her husband from the dead.
This is in a matter in which prophet Angel Sakala swindled Beatrice Kasonde k10,170 on pretext that he would bring back to life her dead husband Kennedy Malawo.
Beatrice told Lusaka magistrate Mary Chibanga that Sakala whom she was referring to as "Papa" demanded for money for every step he took in performing the act of bringing back her hubby whom he claimed died mysteriously.
The witness said papa demanded K500 for booking him and another K500 for booking and transporting  the police officers who were going to pick up Kasonde's husband when he got back to life.
She says before that she was made to pay K20 consultation fee.
Beatrice further narrated that Papa again asked for K300 for buying police officers beer as they were going to do a difficult task of picking her husband from the graveyard.
"He again requested for a K50 for documents," Kasonde narrated.
She testified that after praying against the nightmares of her late husband, Papa Angel told her that he had communicated with her husband and directed him to go to Kunda in Ndola.
"Papa Angel again demanded for another K1000 for transport to Ndola to pick him up, and another k500 for a blue stone in which he was supposed to be washed," she explained.
Kasonde said the prophet again asked for K700 for sowing a seed so that evil spirits could stop following her risen husband.
She said Papa asked her not to shave her private parts until her husband came back and added that during the talk, he requested for K400 which she gave him.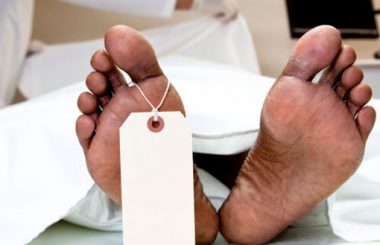 And Kasonde said she discovered that she was being duped after Papa Angel sent her a text message typed in Nyanja purporting to have been sent by her risen husband, telling her that he was on the way.
She said after her sister in-law dialled the same number Papa's neighbour answered the call.
The court heard that Kasonde finally gave the ATM card  and pin number to Papa to be withdrawing money, as he frequently demanded for cash.
She said about K850 was given to Papa in cash while he subsequently withdrew the rest of the money electronically.
According to Kasonde, a lady called Agatha linked her to Prophet Angel after he managed to stop her from constantly dreaming about her late husband.
She said even after Papa Angel failed to raise her husband, he called her on four occasions telling her to go and see the people he had brought back to life in Chisamba.
Kasonde however told the court that after going to meet Papa Angel, she was told that the person he had raised had been taken by the relatives.
The victims sister in-law Lenah Malawo said Papa Angel was a false prophet as he failed to raise her brother from the dead but kept on asking for money to perform the act.
She said she had never seen anyone bring back a dead person to life despite Papa Angel claiming that he had raised a lady from the dead  by the name of Florence whom she found at the prophet's house.
She added that she had never seen a prophet like Papa Angel who drunk beer and insulted. Malawo said she observed the Prophet's weird behaviour when she stayed with him for over a month as the Papa asked her to be 'standing in the gap' during prayers.