President Edgar Lungu says politics has a season and when a winner emerges, everyone must move on to support the collective national agenda.
President Lungu therefore warned all those who sought to disrupt law and order that they would face the full force of the law.
The Head of State was speaking today when he officially commissioned the first ever three toll plazas in Katuba, Mumbwa and Shimabala which were constructed at a total cost of $6.8 million.
"We are on the move, we have work to do, and we will therefore not allow anyone whatsoever to distract us. Politics have a season. They have a season of intensity during campaign periods and when a winner emerges, we must all move and support the collective national agenda. So those who seek to disrupt law and order will face the full force of the law," President Lungu said.
President Lungu also directed the National Road Fund Authority (NRFA) and the Road Development Agency (RDA) to ensure that every Kwacha was collected from toll plazas would be accounted for.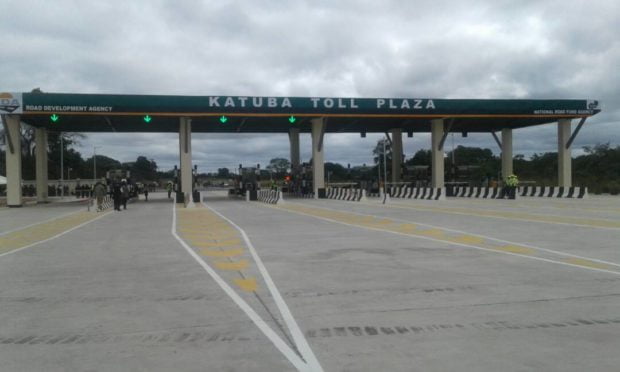 "May I therefore implore NRFA and RDA to ensure that every Kwacha that is collected at these facilities is accounted for and applied to the maintenance and construction of roads. This is our expectation as government, and the expectation of road users. Government will ensure that funds collected from toll fees are applied on road maintenance," he said.
President Lungu noted that road maintenance works had suffered in the past due to lack of funds.
"Over the years, traditional revenue collection methods through taxes have been severely constrained resulting in delayed construction of new roads or deferred maintenance for existing roads. The deferment of maintenance of roads resulted in a huge backlog…Construction and maintenance of roads require colossal sums of money. Unfortunately, because of competing needs, funds for maintenance of roads are not always readily available. In order to raise revenue for road maintenance and construction, government had to explore other sources to compliment the traditional method of financing," President Lungu said.
"You have heard that it is over 30 years ago when government has been toying with the idea of toiling; never succeeding. In 2011, the government enacted the Tolls Act number 14 of 2011 to introduce road tolling in Zambia. RDA on 1st November 2013 commenced phase one of the tolling programme from point of entry to its existing weigh bridges."
He highlighted some of the benefits to be derived from the toll plazas.
"Zambia has joined the long list of countries the world over and indeed Africa, which have sought to use this method of financing. The benefits to be derived from road tolling is firstly government will raise the much needed revenue which will be advanced to the maintenance of roads which will translate into a better road network. Secondly, the tolling programme has generated employment for our citizens and employment opportunities are expected to increase with the construction of more toll plazas," said President Lungu.
"Thirdly, opportunities for Zambian constructors to participate in the maintenance of our roads will increase. And government will have some flexibility of channeling resources to other social sectors when the road sector is able to partially fend for itself. To the public that have been paying their toll fees, please keep it up."
The Head of State also joked that for now, only him and a few others would be exempted from paying toll fees.
And speaking at the same event, Infrastructure Development Minister Ronald Chitotela explained that the toll plazas were semi-automated as operators could watch video footage of on-coming vehicles.
Chitotela said government would soon award a tender to a contractor to do the Lusaka-Ndola dual carriage, promising that it would soon be launched.