Although his whereabouts remain unknown, UPND vice-president Geoffrey Bwalya Mwamba (GBM) has come out on social media to respond to speculation that he has abandoned his incarcerated president Hakainde Hichilema.
Communicating through his Facebook page, GBM said he still remained Hakainde Hichilema's deputy and that he would never leave the treason accused leader no matter the circumstances.
"Let them speculate, that's their wish, I am not a political prostitute like many other politicians. I m still HH's vice and shall never abandon him, COME RAIN COME SUNSHINE," GBM emphasised.
He said it was not in his nature to abandon his superiors in time of trouble, adding that he never abandoned late president Michael Sata during his lowest economical and political moments.
"I can prove my point. I didn't abandon late Sata when he was at his lowest moment politically and economically, I stood by him up to the time he achieved what he wanted – presidency. Even now, I will not abandon my president HH despite his incarceration by Edgar's PF/MMD regime on tramped up charges."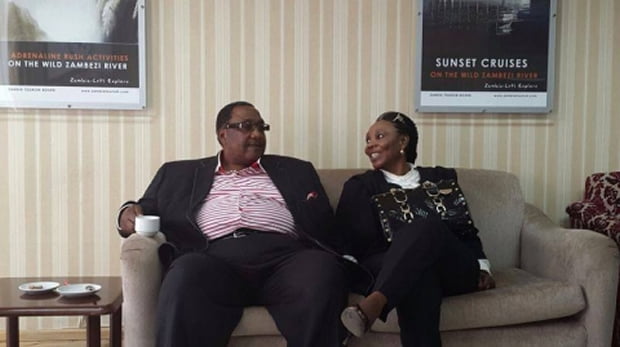 GBM added that Hichilema's arrest was a scheme by PF government to destabilize the opposition party.
"This is a scheme they have come up with to destabilize our party which will not succeed at all. My appeal to you all our members and supporters is to remain steadfast, focused and loyal to the president and the party as your leadership is still intact," said Mwamba.
Since HH started appearing in court about 25 days ago, GBM has never accompanied him, amidst reports that he is staying in South Africa during the trial of his president.
GBM's wife Chama has also not been appearing at court to show solidarity to the UPND leader until today when she was seen in the company of HH's wife Mutinta.
UPND sources say GBM has strategically relocated temporarily to avoid getting arrested.