The University of Zambia has hiked tuition fees by between K3,000 and K5,000 across all programmes.
And UNZA has hiked accommodation fees from K1,200 to K3,900 per year.
When called to explain the hike, UNZA public relations officer Damaseke Chibale couldn't give a position, but invited this reporter to his office on Monday.
Chibale however told a university platform called UNZA Network that the hike in accommodation fees was as a result of increments in electricity and water bills.
He justified the decision, saying UNZA was one of the public institutions where accommodation fees remained low in spite of other increments.
"Honestly I don't think that K3,900 is a lot of money considering the fact that this fee is paid only once a year," said Chibale.
However, UNZA students complained about the hiked fees, accusing the institution of being inconsiderate:
Bruce Chanda: We thank God for BC (busaries)! Those fees are for rich people.
Faith M Hamatu: If we failed to clear out standing balances last academic year how in the world are we going to manage with such increment now? What's their plan? To be only for moguls?
Sydney Chembe Lisulo: UNZA trying so hard to be ZCAS
Rangel Numwa Brian: When will the fees for the poor be published?
The new UNZA fees for the are as follows: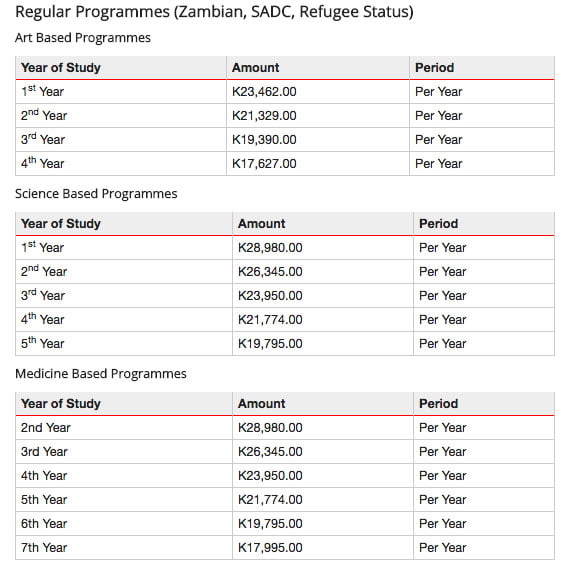 To see the full list of new fees, click here.