UPND leader Hakainde Hichilema says it was unconstitutional for police to arrest PeP leader Sean Tembo from his house like a common criminal when they would have issued a call out for him to avail himself.
And NAREP president Elias Chipimo says the ruling party should apply the same energy and resources it used to destabilize the opposition in fighting corruption and theft.
Meanwhile, ADD leader Charles Milupi says the Constitution is clear that no citizen is supposed to be arrested by the police before thorough investigations are done.
The opposition leaders were speaking at Lusaka Central Police yesterday when they went to visit Tembo, who was detained on Saturday on grounds that he defamed President Edgar Lungu by after alleging that the Head of State is mentally sick in his posts on social media.
Tembo has since been charged with Defamation of the President and he is expected to appear in court today.
"A country that claims to be a democracy like us must respect the rule of law. This is a clear demonstration that there is a breakdown in the rule of law. The correct thing would have not to pick our colleague on a Saturday at his home as though he is an armed robber! The correct thing would have been to send him a call-out and he would have agreed with them to appear at the police today (Monday). So, he didn't need to spend days in the cells. By the way, that's unconstitutional," Hichilema said.
"Anyone who is arrested within 48 hours must be charged and taken to court or released. They are doing what they are doing against the law and against common sense. This is the regime that is at play now; this is the tyranny we are talking about. And citizens must open their eyes to what is going on. The Bill of Rights does not allow what is happening to president Tembo, but someone is operating above the law, this unacceptable!"
Hichilema further observed that there was too much fear among citizens, adding that citizens had a duty to protect each other's rights.
"And Zambians, my message to you, please take out that jacket of fear! There is too much fear among citizens. If the people who fought for Independence were as afraid as the generation that is living now, us, the British would have still have been here. We have a duty to protect each other's rights, that's what we were born to do," said Hichilema.
And Chipimo advised the PF to apply the same energy and resources it used to destabilize the opposition in fighting corruption and theft.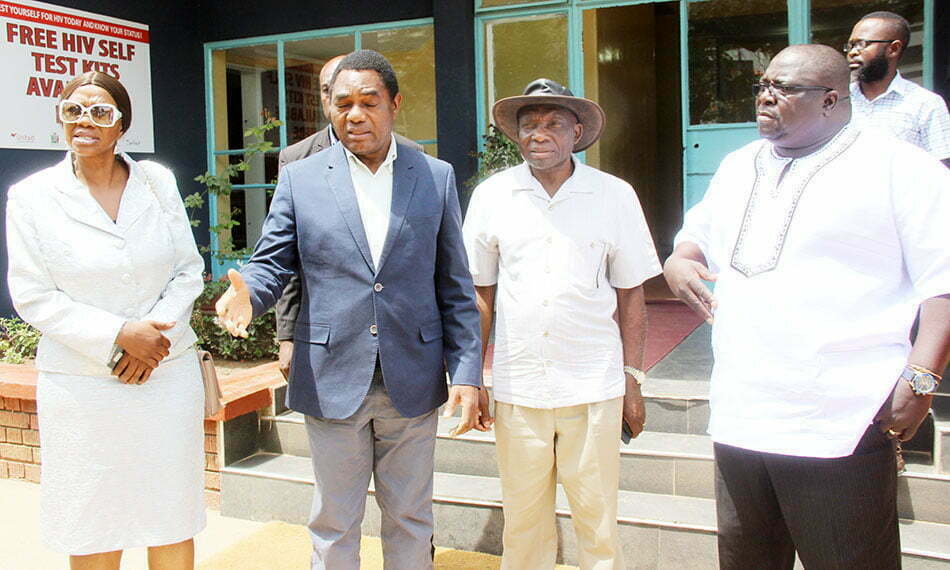 "Sean Tembo has been officially warned and cautioned in respect of a charge that they intend to lay against him for Defamation of the President. What is important to understand is that the source of this problem is actually President Lungu himself. He is singularly responsible for directing, as Commander in Chief of the Armed Forces and as the Head of State, the actions that are taking place against the opposition in this country. He could stop all of this with just one word, to allow the police to be fully professional and not to be guided by political decisions," said Chipimo.
"The effort and the resources that are being applied to incarcerate opposition leaders to make sure that the opposition has no voice; to prevent us from exercising our fundamental freedoms under the Public Order Act, if they applied those same resources and that same energy and that same talent that they seem to have for stealing, to deal with corruption, then we would have no problems. There will be no poverty, unemployment. So, we want them to apply the same energy that they are using to destabilize and shutdown the opposition to fight the corruption and theft, which is the most rampant it has ever been in the history of this nation."
Meanwhile, ADD president Charles Milupi observed that the Constitution was clear that no citizen was supposed to be arrested by the police before thorough investigations were done.
"President Tembo was picked up on Saturday by the police at his home, brought here [and] detained. Our Constitution is very clear; no citizen of this country ought to be picked up by the police, arrested by the police, before thorough investigations are done. We saw that in the case of HH, during the treason trial where the arresting officers were severely embarrassed. We are seeing that today in this particular case. What the law enforcement officers must understand [is that] they are dealing with citizens of this country who have freedoms, rights that need to be protected by law enforcement officers; what we have seen today is a very bad example of where this country is heading to," said Milupi.
And NDC leader Chishimba Kambwili wondered why Tembo was arrested for "speaking the truth".
"First and foremost, President Lungu has accepted himself that he is a drunkard. And excessive beer drinking is a mental problem! So, if the man has already accepted that he has a mental problem, why should you arrest someone for questioning him? Because you know that one of the major problems that we have as far as mental cases are concerned, is alcohol abuse. And the man has already accepted that he has a problem in that area. And the Constitution provides that, if in the view of an individual citizen, you feel that the President is not behaving in a manner that is befitting the Head of State, you can invoke the provisions of the Constitution to ask him to be checked for his mental faculties. And what is wrong with that?" asked Kambwili.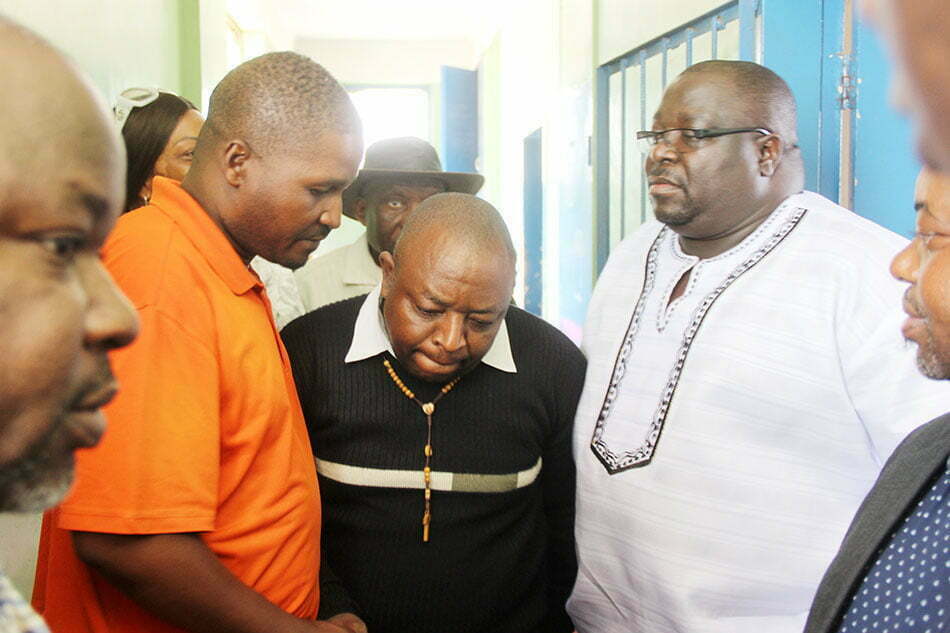 "People are suffering; somebody alekulumba ati ebakwata akasaka kandalama (somebody is praising you that you have a sack of money) you go and dance as a President, money that you got illegally, it's an insult to the people of Zambia! I think this man must resign on moral grounds. And I don't blame the police myself, these people are professionals. But you go and pick a kabova from the station at Minister of Home Affairs, what do you expect, stupid instructions!"
In a brief statement, acting police spokesperson Danny Mwale said Tembo had been charged for defamation of the president.
"Police in Lusaka have officially charged and arrested PeP president Sean Tembo for the offence of Defamation of President contrary to Section 69 Chapter 87 of the Penal Code of the Laws of Zambia. Mr. Tembo will remain in Police custody and will appear in court tomorrow," stated Mwale, Monday.