Mutinta Hichilema and children: Every day HH lives is a blessing
Fellow country men and women,
The Hichilema family hereby invite you in wishing the UPND President, Mr Hakainde Hichilema, a happy 55th birthday which falls today, Sunday, 4th June, 2017.
In the past, we have always celebrated Mr Hichilema's birthday at our residence while sharing light moments as well as discussing how he intends to provide equal opportunities for all when he forms government.
However, it is not the same this time around, as Mr Hichilema today marked 55 days in prison and also by God's grace reached 55 years old.
As always, we once again call on the country to solidly stand with Mr. Hichilema by wishing him a happy birthday.
As family, just like most of you out there, we would have loved to be with him at our residence and celebrate his birthday as we have always done especially on his vision of creating opportunities for all, uniting our country beyond its current disrepair, but this is not the case this time around as Mr Hichilema has marked his 55th birthday on his 55th day in prison.
Therefore, wherever you maybe, we call on you to join us in wishing Mr Hichilema, a son of this land a happy 55th birthday.
We count each day given to Mr Hichilema as a blessing from the Almighty, God.
Once more as the Hichilema family and indeed on my own behalf, we say happy birthday my husband, happy birthday Father and may God bless him.
May God bless you all.
—————————————–
Mr president [UPND leader Hakainde Hichilema, you have always been a great caring man, a father and motivator. On this day may you be blessed tenfold with courage and love that you've unselfishly given to others.
Remember that in life we travel through many paths, some are very hard and difficult but there are always paths full of joy and beautiful surprises that we do not know when they will arrive, so continue life with much encouragement that the best is yet to come.
It is during this darkest moments that we encourage you to focus to see the light.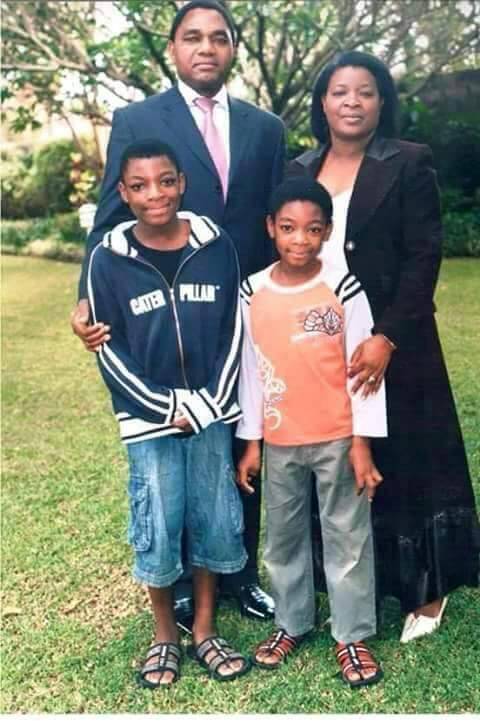 The path you've chosen is full of thorns, but you must remember that your struggle has turned out to be a success story and motivation for a thousands of young people that, they can still fight and conquer life with it's obstacles and still make it no matter the background.
You have passed through the mouth of a lion before and we therefore, have no doubt that you will never be scared by the barking of a dog.
May you have a blessed Happy birthday.
Andrew Simpungwe, Jean Habimana and families – Denmark