Zambia National Women Lobby chairperson Beauty Katebe has urged government to broaden its women empowerment programmes to capture commercial sex workers.
And Muvi TV's Ready for Marriage (R4M) Extraordinary Beyond host Master Chimbala says the programme will help transform lives.
R4M is a Muvi TV reality show which features men and women competing for a wedding sponsorship package.
This year, R4M features 12 sex workers from all over Zambia will compete for a K250,000 prize, whilst learning various income generating skills to help transform their lives.
Speaking at the R4M march past launch under the theme 'Transformation and Empowerment' today, Katebe said government must help sex workers and put in place mechanisms to monitor their progress and transformation.
"It is therefore imperative that government broadens its women empowerment program to capture commercial sex workers, there should be empowerment for those women who wish to take a different course in life. Government must help them do so and mechanisms should be in place to monitor their progress and transformation," Kateba said.
She said poverty in Zambia bore the face of women adding that there was need for women to have a say on issues of sexuality and be able to protect themselves against any risk behaviour.
"We are also aware that poverty is another factor, and poverty in this country bears the face of a woman. It therefore goes without saying that a country we need to double our efforts in programmes targeted women empowerment. Women must have a say in issues of sex and sexuality which include deciding to protect themselves against any risk behaviour which may expose them to diseases including HIV/AIDS," Katebe said.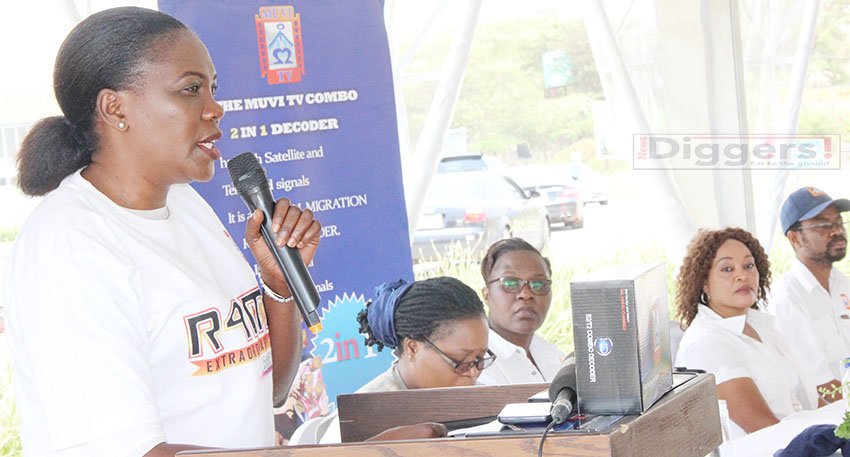 "I wish to further implore everyone to act differently; we cannot expect to achieve different results whilst we have continued to do things the same old way."
Katebe advised sex workers to venture in other gainful activities.
"However this should not be an excuse because there are other gainful activities that women and indeed men can engage in other than resorting to commercial sex work. I want to believe that as a country the HIV/AIDS statistics of 64,000 new infections annually are a source of concern and any interventions like this Television reality show is bringing on board must be supported because commercial sex work is among factors pushing HIV/AIDS statistics to alarming levels," said Katebe.
And Chimbala said the purpose of the R4M Extraordinary Beyond was to help people transform and better their lives.
"Ready for Marriage Extra Ordinary is featuring 12 contestants from across the country and these are sex workers who are transitioning to becoming people who can sustain their lives using healthy, safe ways of raising income, ways of running their families, ways of running their businesses, or running their enterprises and pursuing their aspirations. We believe in people and their talents and their hopes and aspirations," said Chimbala.
"We believe that given a chance, people can walk away from things that are illicit, illegal or ill to do things that are healthy and worthwhile for their lives. And so in pursuing this programme, we hope that we are due to run for about 90 days with this programme, or so to say 12 to 13 weeks with this programme. We have different forms and variations of content. Remember that Ready for Marriage Extraordinary is mainly about transformation and empowerment meaning that there are creating a journey through which the ladies get worth will lead their life and experience change for their mind sets, their behaviors and that is what defines what is expected in the programme."
The 12 contestants were veiled like brides during the march past and they will be officially revealed when the programme airs soon.