President of the Republic, His Excellency Edgar Chagwa Lungu has called on Zambians to launch The Keep Zambia Clean, Green and Healthy Campaign. This event is being organized by Lifebuoy and Domestos brands today so that Unilever Zambia staff could take practical action to help eradicate cholera and improve hygiene and sanitation.
"We are proud as Unilever Zambia to be able to support the President in his drive to Keep Zambia, Clean, Green and Healthy," said Shamiel Randeree, Southern Africa Marketing Director at Unilever, "Our great brands like Lifebuoy and Domestos were designed with public health in mind and all of us here at Unilever Zambia want to do our bit to help the country".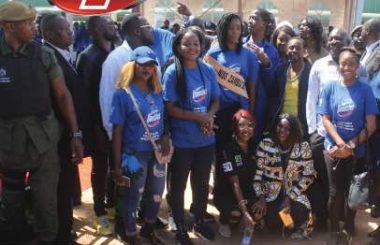 Unilever Zambia is working with the Ministry of Health and Ministry of Local Government using its Lifebuoy and Domestos brands to improve handwashing and sanitation in Soweto Market and Chisokone Market clean ups this April and May. Lifebuoy is the world's best selling germ protection soap and Domestos kills all known germs and is the only household cleaner accredited by the UK Royal Society for Public Health.
This action comes on top of January's donation of 29, 000 bars of Lifebuoy soap, 4000 bottles of Domestos and 600 bottles of liquid hand wash worth over 175,000 Kwacha. Unilever also partnered with Choppies stores in Cholera affected areas to help customers wash their hands through the company's internationally renowned handwashing and hygiene education methods. Domestos has also refurbished toilets at the Intercity bus terminal in Lusaka and works with Lifebuoy in schools and clinics and Schools to promote handwashing with soap and improve hygiene.