United States Ambassador to Zambia Eric Schultz says provision of education facilities such as libraries in communities will help in combating HIV/AIDS infections among adolescents.
Schultz also believes that the introduction of modern libraries for disadvantaged children will help to overcome gender practices that often obstruct the full integration of teen girls and boys into society.
He was speaking this morning at the official opening of Lubuto Mthunzi American Youth Library in Lusaka West's Kasupe area, which is the fourth library for the Lubuto Library Partners.
"This facility will be used as a platform for HIV/AIDS interventions focused on teen girls as it is a critical need in Southern Africa where the majority of new HIV infections among adolescents occur in girls between the ages of 15-24 and it is carefully designed facilities such as the Lubuto Mthunzi Library, that will help to overcome gender practices that obstruct the full integration of girls and boys into society through greater social inclusion and more equitable access to quality education and health care. Lubuto Libraries provide educational opportunities where girls are fully integrated in a way that does not deny opportunities for boys," Ambassador Shultz said.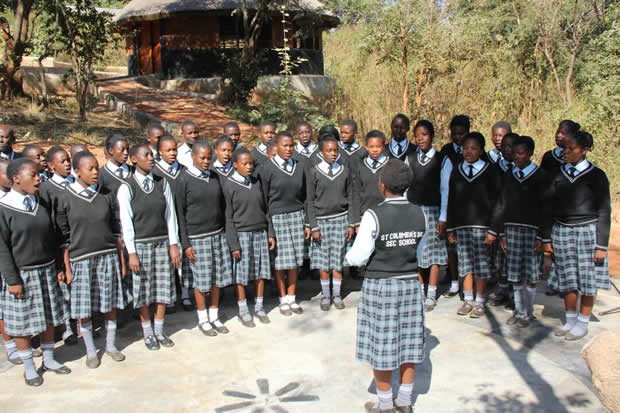 Ambassador Schultz said the US government believed in equal education opportunities for every child, saying it was paramount that opportunities for girls did not disadvantage boys.
"In line with the American vision of a world where all children and the youth, including those with special needs and different abilities, are able to realise their right to quality education and are empowered to reach their full potential, this library will promote a stimulating, supportive, and safe environment. The quality and availability of learning materials at Mthunzi Centre will have a positive impact on children's participation and learning achievement," said Ambassador Schultz.
Meanwhile, Lubuto Library Partners Founder and President Jane Kinney Meyers said that the new library would assist young people to realise their dreams.
"This library contains books that will help you learn and understand, books that will contain science and other human biology, you also be able to learn how to use computers, to play games and to search the internet and better readers. There will also be programmes that will be found and help you grow. The library is here to help you stay safe from things that might harm you. We will also going forward initiate training programmes for girls, for boys and for families that will you help you stay safe, secure and in school and if you are not in school, to start," said Meyers.
The Lubuto Library Partners have continued to receive financial support from the US government through the USAID office of the American Schools and Hospitals Abroad (ASHA) for the benefit of children in Africa.
The fourth library would not have been possible without support from an American private citizen, Judie Feedham who also donated immensely.