Ministry of Health Permanent Secretary John Moyo who died last week on Friday has been put to rest at Lusaka's Memorial Park.
And social media has been awash with pictures of a two storey mansion left behind by the late senior civil servant.
During Requiem Mass held at Cathedral of the Child Jesus in Long Acres today, Vice president Inonge Wina described the late Moyo as a pillar who anchored the strategic transformation agenda for the Ministry of Health, and that his enthusiasm for work was infectious and a huge component of his success and that of his colleagues.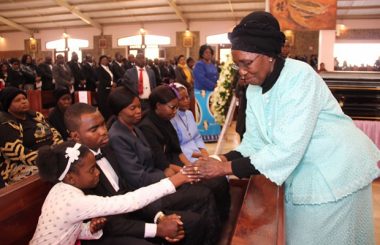 "He was a linchpin in the restructuring of the Ministry that saw massive recruitment of health workers across the country. This was during a very difficult period but he successfully steered the Ministry to where it is today. Mr Moyo's leadership abilities, charisma and humorous personality were readily apparent. He was accommodating, impartial, objective, decisive and result-oriented. It was clear that he would have an outstanding career as an administrator," the Vice president said.
And Secretary to the Cabinet Dr Roland Msiska said the public service had lost a professional and seasoned civil servant.
Moyo is survived by a wife and three children.
His widow, Matilda Mporokoso Moyo, saluted her late husband for his tireless hard work for both the family and the government.
Other senior government officials who attended the funeral were Health Minister Dr Chitalu Chilufya, Lusaka Province Minister Japhen Mwakalombe, Lands Minister Jean Kapata, General Education Minister Dennis Wachinga, State House Minister Freedom Sikazwe, Former Labour Minister Fackson Shamenda, Secretary to the Treasury Fredson Yamba, and various Permanet Secretaries from different Ministries.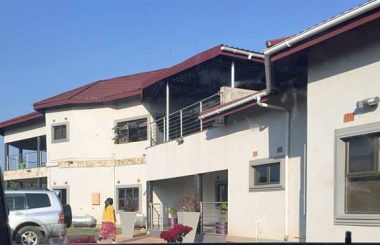 Meanwhile, those who visited the house of mourning for the late Moyo could not resist talking pictures of the mansion in which he lived and posted them on various social media platforms.
The pictures have raised questions about the late civil servant's wealth, as some comments asked the investigative wings to take interest in the matter.