In this audio, Rainbow Party General Secretary Wynter Kabimba says there is no hierarchy in the Patriotic Front (PF) and all its leaders act as though they do not attend the same Cabinet meetings by constantly contradicting each other.
And Kabimba says Inspector General of police Kakoma Kanganja's briefing on the Lusaka City Market Fire was unsatisfactory because it did not prove government's claims of sabotage.
Meanwhile, Forum for Democracy and Development (FDD) Spokesperson Antonio Mwanza says there is no connection between sabotage and wanting to limit people's rights through prohibiting assemblies and regulating the media.
The duo was speaking when they featured on Joy FM's The Platform programme this morning to discuss the Threatened State of Emergency.
Kabimba said there was "Chipante pante leadership in PF".
"When city market was gutted, we got information that it would be reconstructed within six weeks in other words, middle August the market will be up and running and all those who used to trade from there will go back there to continue with their businesses, that is coming from the Vice-President but the Minister of Local Government and Housing also comes and says it will take one year to reconstruct it. But the question is when did they find that contractor and when did they float the tenders? Because if they want to float a tender…and find the lowest bidder will take not less than one year, so who has been sitting with that contractor in the office and promising him that city market will be gutted in future so we shall give you the tender?" Kabimba asked.
"So the marketeers are right to reject that move because it is not being done in good faith. Now this is a government that is talking as if one Minister is from Botswana and the other one is from DRC, it is like they don't sit in the same Cabinet meetings. This is a government where the Vice-President says one thing and then the Minister says another contradicting the Vice-President. This is a government which has no hierarchy, it's just Chipante-pante, it is Changanya for everybody."
Take a listen:
And Kabimba challenged Kanganja to immediately identify the 11 people arrested in connection with arson and state their political affiliations.
"This sabotage attributed to the opposition and in fact it is zeroed in to the UPND if you listen to the statements. Now, the question is of the 11 people that have been arrested, according to the IG, we want the IG to tell this nation; out of those 11 suspects how many of them are members of the Rainbow Party? How many of them are FDD and how many of them are from UPND? We want their names and their political affiliations. We want the government to answer these questions; why are citizens being inconvenienced if you don't know who the perpetrators are because just telling us that 'we have arrested 11 suspects' means nothing, we want to know who they are and if they don't tell us who they are, they should stop using the word sabotage," Kabimba said.
"Not every act of arson can be described as sabotage and that must be made very clear. If I have a quarrel with someone and in the end I go and burn down their house, that's arson yes but it's not sabotage. So it is not every act of arson that you can describe as sabotage. For example how many times has Chisokone market in Kitwe been gutted in the last 10 years? That market has been gutted almost every year, would you describe that as sabotage? The answer is no…it means any subsequent measures that are going to be put in place are targeted at the opposition."
He also condemned Home Affairs Minister Stephen Kampyongo for his statement that police would kill anyone found near Zesco pylons and over his quarrels with Chief Mukuni.
"And when you have irresponsible Ministers like the Home Affairs Minster [Stephen Kampyongo] telling the police that they must shoot on sight, forget about human rights and the Judicial process of the law and you have members of parliament cheering him as being a hero, you know that you are trading in dangerous waters and what is even more disappointing is that after Kampyongo makes that statement on the floor of the House, we don't hear the President telling him that this reprehensible, you can't make such a statement or that this is not what this situation is intended to be. The man just walks away scot free with that statement and continues quarreling with Chief Mukuni," Kabimba said.
He also observed that life would not be the same under the Threatened State of Emergency.
"That process [of declaring a Threatened State of Emergency] should be followed by a publication of regulations. Now I haven't seen a copy of the regulations, I hope the department of government publications have got copies ready for citizens to buy. But going by what the Inspector General of Police said two days ago at a media briefing, life is not going to be the same and this is what he said just to paraphrase him, firstly he said they are going to curtail assemblies. It will not be easy now for more than two people to assemble and that includes Churches, political parties unless PF has been exempted. The other thing that the IG said was that they are going to ban certain publications or they are going to actually prescribe certain publications during this period so that they can now start saying that if you say this or if you write this then you commit an offense," said Kabimba.
"So life cannot be the same. Therefore, the statement from President Lungu that don't worry everything will remain the same is not true. Life will not be the same after today, after the publication of the regulations. So we want to see that the regulations are saying."
Meanwhile, Mwanza, who is also FDD Deputy National Secretary, said there was no connection between trying to stop arson and limiting people's rights.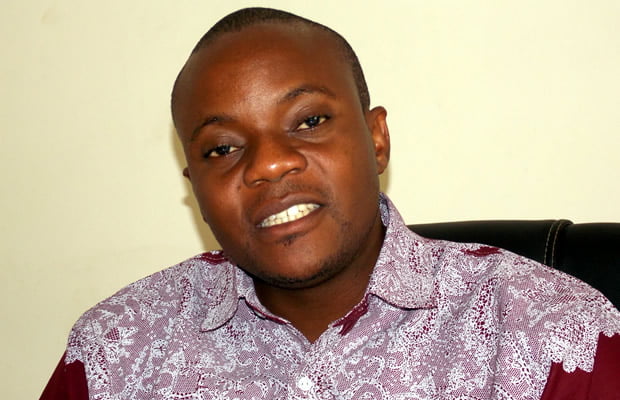 "What is the connection between arsonists and myself coming to the radio station to express my views? Why should expression of views be criminalized under this semi state of emergency? What is the connection between a person who goes to City Market to light a fire and damage property with a person who is on radio talking about economic issues in this country? What is the connection between the arson at City Market and The Mast Newspaper which they want to block? What is the connection between people who want to meet for a press briefing with the people who are terrorizing the nation? There is no connection," Mwanza said.
"This clearly shows that the whole idea, if you listen to the President and even what the Inspector General of Police has been saying, the whole idea is to deprive citizens of their fundamental rights, liberties and freedoms. It has got nothing to do with the security of the State because if they want to secure property, they have a lot of mechanisms they can use without inconveniencing radio stations, blocking The Mast Newspaper, without blocking individuals like ourselves from expressing ourselves."
Mwanza also observed that once the ultra-modern City Market was built, the marketers would not afford to pay rent and they would be replaced by corrupt politicians.
"If they reconstruct it in that fashion which they want, to have underground parking and so called modern facilities which they want to put there, what will happen is that the people at City Market will not be able to trade there because the rentals will go beyond their reach and the people that will benefit are the same corrupt people that have managed to amass wealth using the poor people's taxes, the ministers are the ones that will have stands there selling," said Mwanza who also challenged Kanganja to give more details of the people allegedly behind sabotage.