Police have canceled inter-denominational thanks giving prayers for the release of UPND leader Hakainde Hichilema from prison which were scheduled to take place at the Cathedral of the Holy Cross in Lusaka today.
And Police have summoned City of Refuge Ministries Pastor Kangwa Chileshe who was one of the conveners of the service.
In an interview with News Diggers! today, Lusaka Province Police Commissioner Nelson Phiri said the service would have been an illegal gathering as they did not inform police.
"Yes we have canceled them because they did not inform us that they will have such a meeting. That was going to be an illegal gathering because they did not inform the police that they would have such a gathering," said Phiri.
And Pastor Chileshe told News Diggers! that he was also told to write to Religious Affairs Minister Reverent Godfridah Sumaili before holding prayers.
"I have just been summoned to police because I was told that I needed a police permit in order to have a church service at the cathedral and I was also told that I needed to write to Minister of Religious Affairs and ask Reverend Sumaili the permission to have the prayers. So I was telling the officers that no, I am a pastor and my job is to pray for everybody whether they are guilty, whether they are condemned, even before they hang, we are called to pray for them, so I can't stop people from praying," Pastor Chileshe said.
"And also what law are you using? Which law in Zambia states that I cannot have a church service? Because this is not a rally, our Ministry is the one who paid for the cathedral and convener of the meeting. The only problem I think is because we are praying for HH but others for [President Edgar] Lungu, they pray for him. I am a pastor for the opposition leader, that is my job. I pray for him as well, I also pray for the President but as a pastor that has limited access to him, I pray for HH and so that seems to be the problem that we are having right now."
Pastor Chileshe wondered how the prayers could be categorized as public nuisance when they would be held in a church and not on the streets.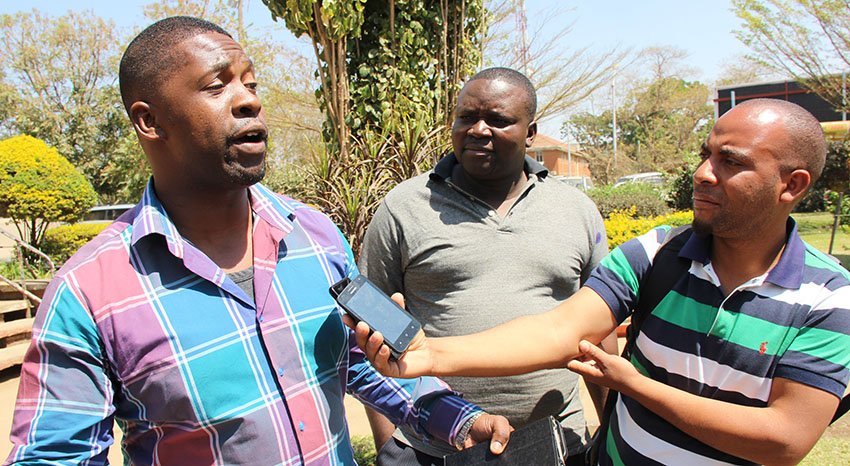 "I am at the police now, am just waiting for our lawyer, we are about to go in just now. I was called by Nelson Phiri the Lusaka Division Commissioner, I was called on phone. You know that's a church, that is a private property which belongs to the Anglican Church. So this is not something that we were going to do on the streets that would cause maybe public nuisance, it's a church service. And it is not the first time we are hosting these, we did the same prayer meeting while president HH was in prison and we prayed for his wife, it was in the media. They didn't call me to summon me to say 'No pastor Kangwa, you didn't give us a permit, you didn't notify us' and this is not the first time. We have had conferences more than a thousand times as a pastor. But this is the first time am being summoned over a church service," said Pastor Chileshe.
Police have since sealed off the Cathedral of the Holy Cross; threatening to arrest anyone who shows up.