Centre for Trade Policy and Development acting executive director Isaac Mwaipopo says people living in mining areas must challenge policy makers to prioritize their interests.
And Mwaipopo has advised them not to be heavily dependent on mining but to explore other sustainable income generating activities.
Speaking during a 'capacity needs assessment' workshop with a Natural Resource Watch group in Mufulira yesterday, Mwaipopo, said mining activities had defective effects on the lives of people who lived nearby.
"We are trying to ensure that we get to a point where the community is empowered and has the skills to effectively engage various policy makers. People that can do something about the challenges they are going through because they understand the pain of being displaced from an area you have been living throughout your life. And simply because they have discovered that there are some minerals within your soil under which you have you have been living or the area you have been occupying, then you have been displaced to some area that makes it very difficult for you to fit in because you will have a challenge in terms of accessing water and in accessing facilities like clinics, so you get to a point where they can also begin to champion these issues and talk to people who can do something about it, it would be better," Mwaipopo said.
He stressed the need for inclusivity in decision making.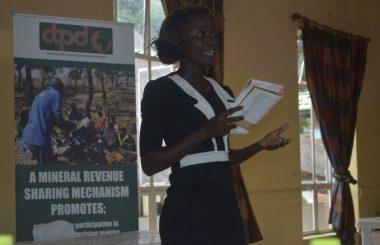 "I think it would be better and even policy makers would take them serious because they are the community and they have got that power to change things. So as they are trying to observe the way resources are being utilised, they are promoting transparency and accountability in the management of the resources. Secondly, they are getting to the point where now they are positioning themselves to better influence the spending priorities, as they monitor, they try to interrogate where exactly the money is coming from and they also try to find out where the money is going and that comparative analysis is used to determine whether the money is being used for the right reasons or not," Mwaipopo said.
"And if it's not, they begin to champion an agenda that the resources should be used towards what they think is the priority and in that way, we are also creating an environment where they begin to participate in the planning and decision making."
He insisted that there was need for people living in mining towns to directly benefit from the activity.
"So we are saying as we are managing this resource, we should manage it in such a way that it creates a win-win situation for the Zambians and the investors. Therefore, if we see that there is a way in which the resources are being managed that seems to favour maybe the investor, you become concerned because the mines when they are digging out this mineral that comes to an end, where will people go? What will people do? So the interest of the future, following the recognition that every district in Zambia has got certain unique things, there are certain areas that are good for agriculture and certain areas that are good for mining so we want to ensure that people can leverage on what they have in their area," Mwaipopo said.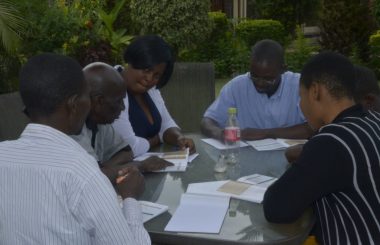 And Mwaipopo encouraged participants to explore income generating activities to sustain themselves.
"We want to ensure that people are not over dependent on the mining sector, we don't want to get to a point like where Kabwe town is now where mining activities happened for a long time and that time, it was the most prosperous town in the country…when the mines closed, people realised that they have got nowhere else to go because no other companies were made or within the mining value chain, there were no opportunities that were created such that people could survive outside extraction," said Mwaipopo.
A CTPD team is currently in Mufulira meeting community members from the natural resource watch groups to discuss how mineral revenues can be channeled back to the communities.