There are many ways to improve lives. Tackle health, grow the economy, generate employment. Trade Kings Group (Zambia's largest FMCG manufacturer) focuses on this – it's part of their daily mantra. And now, through the Trade Kings Foundation the Group has committed approximately K2,100,000 worth of products and supplies towards the Government's fight against the spread of cholera.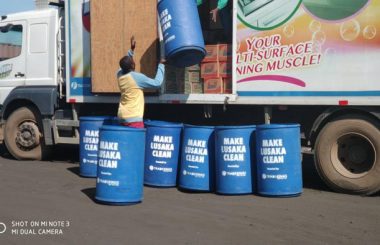 With it's vast range of sanitary household products and expertise in communicating, Trade King's vast media presence nationwide is well-placed to support the Government in its efforts. In addition to media support, Trade Kings Foundation has donated practical means to assist the fight, equipping those involved in the clean up with over 50,000 bottles of chlorine, gum boots, PVC gloves and aprons, as well as portable toilets for use by marketeers in affected areas.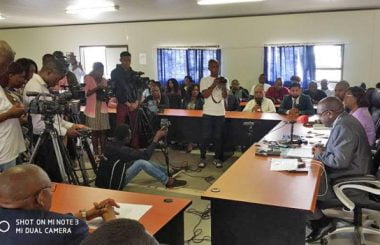 In the presence of the Minister of Health, Hon. Dr. Chitalu Chilufya, Minister of Local Government, Hon Vincent Mwale, and Minister in the Office of the Vice President, Mrs Sylvia Chalikosa, Trade Kings have also donated sanitary housecare products that can assist in good hygiene practices, including Boom Antiseptic Liquid, Romeo Handwash Liquid and Romeo Medicated Soap. Through this and other initiatives, Trade Kings Group, and the Trade Kings Foundation, will continue to make a positive impact on the lives of Zambians nationwide.