In this audio, MUVI TV Director Sales and Marketing Ronald Kombe assures suspicious subscribers that the station did not manipulate votes for last night's Beads and Lipsticks finale.
Beads and Lipsticks was a three-month long reality show which sought to observe the way village ladies (Beads) would adapt to a city life and how city ladies (Lipsticks) would adapt to village life.
The K1 million worth competition came to a and, drawing mixed feelings from fans.
The colorful grant finale was held at Mika Hotel in Lusaka's Kabulonga area where 'Lipstick' Isabel Ware and 'Bead' Precious Kapinga'a emerged victorious with 45 points each.
But after the final results were pronounced, people murmured in disagreement and others left Mika Hotel saying they thought the results were manipulated.
Hundreds more took to social media to express their skepticism such that even when Zambia's largest private TV station announced that it had scooped a total of nine MISA awards on its official Facebook page this morning, their viewers downplayed the achievement, but instead accused station of manipulating the votes.
But Kombe blames the backlash on the person who presented the results in a "Steve Harvey" fashion.
He told News Diggers! in an interview that there was no way possible that the results were manipulated, going further to state that none of the contestants had links to the station.
The negative comments and reactions did not deter Isabel and Precious from celebrating their victory and they were seen shading tears of joy and taking selfies.
They thanked voters for making their dreams come true.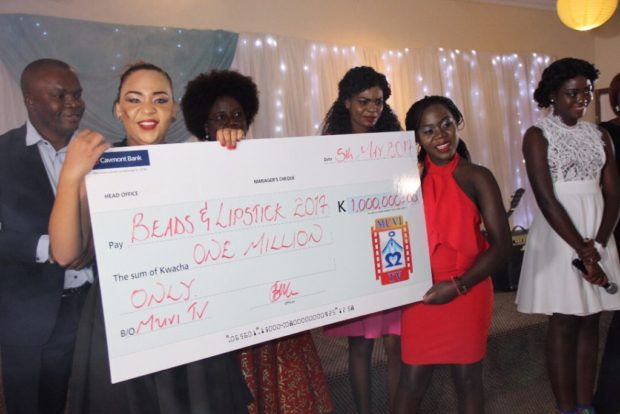 The other finalists of the show, which began on January 06, 2017, were Rodana Muchindu and Mervis Kalumba who walked away with a mobile phone and a Muvi TV decoder each as consolation prizes.
Meanwhile, University of Africa Vice-Chancellor Dr Christine Mushibwe, who was guest of honour commended MUVI TV for recognising the role that women play in society.
"We are living in an inclusive world where leaving women behind is old fashion, it is therefore imperative that girls and women participation in all aspects of life should not be by choice but should be a norm. We as University of Africa are uphold to the fact that when you educate a women, then you educate the whole nation and MUVI TV has just demonstrated that it values the existence of women by coming up this show. Even though the transformation was not easy for these girls, the programme itself has been entertaining and educative," said Dr Mushibwe.