I have shared a joint with some of the most respectable people in this country, says Maiko Zulu.
And human rights activist David Julian Wightman says marijuana is nowhere near as dangerous as Zambian prisons which are infested with all kinds of diseases and filth.
Featuring on UNZA Radio's Lusaka Star programme today, Maiko, who is also a musician and politician, said it was hypocritical for people to shame marijuana in public when they smoked it in private.
In this recording, Maiko discloses that he has smoked a 'joint' with some of the most influential people in Zambia.
He also implores people to research and appreciate the benefits of marijuana.
Maiko also lamented that it was unfair for someone to be branded a drug trafficker for having as little as 0.4 grams of cannabis.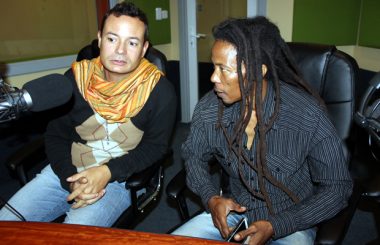 In this other recording, Maiko says the Drug Enforcement Commission must focus on stopping the circulation of harmful drugs like cocaine, which he says is easily accessible in places like Lusaka's Northmead area.
Maiko highlighted some of the benefits of marijuana.
"Apart from medicinal purposes, there are other good uses for marijuana as a plant. First of all, it is an industrial plant, you can make rope, you can make the jeans you are putting on, so there's vast uses of marijuana and it is a pity that our experts have not been given that opportunity to table what benefits we can derive from marijuana. You will be surprised, the first Levi jeans were made from them," said Maiko.
"So that gives you an idea where we are coming from. And being a high value crop, there are vast benefits that can be derived from marijuana. It's a pity that our society has reduced the understanding of marijuana to smoking and abusing. That is a natural herb which unfortunately, according to our laws has been categorized as a drug."
And Wightman, who is also a journalist, observed that Zambian prisons were more dangerous than cannabis.
In this recording, Wightman says it is sad that DEC keeps on stuffing people into overcrowded prisons; holding over 20,000 people with only capacity for 8,000.
Wightman also observed that despite a law legalizing medicinal marijuana, a lot had to be done to facilitate for the issuance of licenses.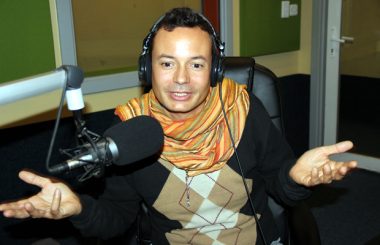 "One of the big issues is that no one has ever been able to get permission. Despite what the law may say, there is no clear process to go through to apply. If you went to the Ministry of Health today, they will tell you that they have no idea. The technocrats at the Ministry of Justice, Home Affairs and Health have no idea as to how to go about it to apply for permission," said Wightman.
"There has been no consultation with technocrats to make it clear how people like ourselves can go and apply for permission and there is also real problems with the law for example, cannabis offences are non bailable, drug offences in general are non bailable so what that means is if you have a heinous crime like a defilement or a physical assault at East Park, those people who are charged can apply for bail but if you are caught with one ball of cannabis, that's it. You are in remand."
Meanwhile, some callers wanted to know what diseases cannabis cured so that they could immediately start smoking.

Maiko, however said people were different, stressing that what worked as a herb for him could not work for other people.