Founding president Dr Kenneth Kaunda yesterday preached his, now all common, traditional speech of 'love one another with your mind body and soul'.
This was when he graced the David Kaunda fundraising luncheon organised by the school's alumni.
"One Zambia, One Nation. You should love one another with all your souls, heart, and strength. 'Love your neighbour as you love yourself, I thank you," he said when called to address the pupils and former pupils.
Dr Kaunda was also honoured for his exemplary vision and commitment to educating the nation during his tenure as well as for his lifetime achievements.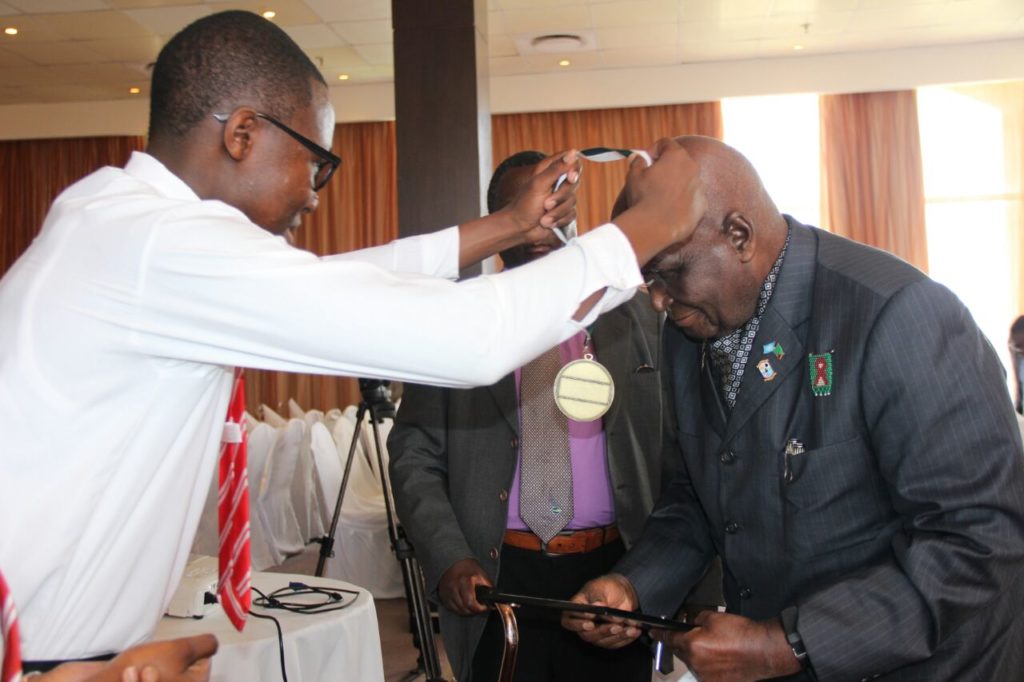 And ex-DK chairman Emmanuel Banda said it was time for former beneficiaries of the school to plough back.
Banda said his team would raise funds to modernize the school library which was lagging behind.
"I left DK in 1994. For those who do not know, our intake was the last one for boys only. It is time for those who benefited from the school to pay back to the school. That is why we have come together to raise funds for the library so that our young ones who are still in school can also benefit," said Banda.