Tempers are flaring among government and private sector officials in Namibia over Zambia's decision to impound over 200 trucks ferrying Mukula-tree logs from Congo DR to Walvis Bay.
But Zambia's High Commissioner to Namibia Stella Libongani says the matter is receiving due attention and will be resolved without affecting the cordial relationship of the two countries.
A diplomatic rift started in February 2017 when over 70 Namibian truck drivers were detained by the Zambian customs authorities for ferrying Mukula Timber from Congo DR to Namibia's Walvis Bay where the logs would be shipped off to buyers in China.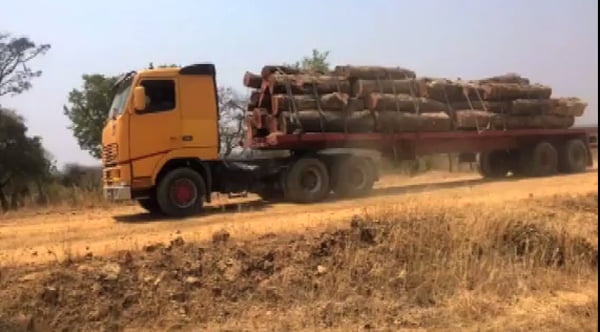 But Zambia having passed additional laws prohibiting, not only the harvesting but also the transportation of Mukula Timber across the country, did not allow the foreign trucks to pass through the country into Namibia.
The customs authorities then detained the transporters and confiscated the cargo, attracting a sharp reaction from Namibia.
In this audio, the Namibian Chamber of Commerce and Industry (NCCI) charges that Zambia is in breach of the Walvis Bay-Ndola-Lubumbashi Development Agreement signed in 2010 because it did not communicate the newly enacted laws prohibiting the transportation of Mukula Timber.
NCCI chief executive officer Tarah Shaanika questions Zambia's diplomatic etiquette in detaining Namibian citizens in inhumane conditions for five months, without regard to their human rights.
Take a listen:
"The goods on those trucks were not harvested in Zambia but by businesses operating in the DRC with valid permits from the Government of the DRC to do so, the Namibian truckers were simply transporting goods from suppliers to the clients and were never involved in the harvesting of timber," Shaanika explained.
"The Zambian authorities even sealed the cargo at the Kasumbalesa boarder post between DRC and Zambia which under normal circumstances would be inspected again at the Sesheke-Katima Mulilo border post. But despite the Zambian authorities having satisfied themselves at the board that the trucks were carrying goods legally, its government continued to impound trucks without valid reasons.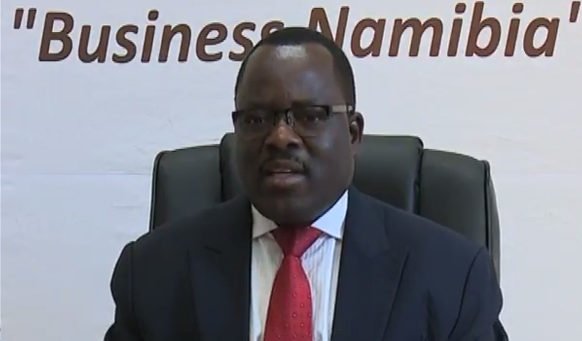 He wondered why Zambia did not communicate its new laws to all SADC regional partners, a lapse which he described as unethical and abnormal.
"We want our trucks and drivers back, we are losing a lot through their actions and if the Zambian government does not want to cooperate we might be forced to take further actions, we have addressed this issue to the ministry of works and transport, trade and Industrialisation and we have also written them a couple of letters but we did not get any responses from them," said Shaanika.
In this audio, a representative of the detained Namibian truckers Jacque Steenkamp explains that Namibian citizens are being kept in Zambia without food or clean drinking water.
"It has become a financial implication and humanitarian problem. The drivers are complaining; they feel sick. It's 43 degree Celsius, malaria is high. There is no sanitation, there is no fresh water or food.
Take a listen:
"There is so much cargo standing at the ports from the clients of the different transporters that cannot move, and it involves international clients too. These are clients who have been brought over and shown that this Corridor group is good for them," complained Steenkamp.
Meanwhile, the Zambian government is downplaying the growing diplomatic rift caused, claiming the Namibian authorities are not exercising enough patience on the matter.
Libongani, the former Inspector General of Police handed over her letters of credentials to Namibian President Hage Geingob last week, and told journalists in that country that Zambia was looking into the matter.
Take a listen:
When Libongani was hosted by the High Commission at a welcome dinner in Windhoek this week, she thanked Namibia for offering Zambia – a landlocked country – access to the sea, through the Zambian Dry Port Facility in Walvis Bay.
"There are high expectations from my government and people of Zambia that the excellent relations that we enjoy are cemented. To this effect, it is Zambia's resolve to address outstanding matters so as to preserve the sound relations," said Libongani.
Before the former police chief was accredited to Namibia, deputy High Commissioner Dorothy Nachilongo said Zambia fought hard to liberate Namibia and it had no intentions of ruining the post independence relationship.
Take a listen:
"We helped this country attain independence, we fought so hard. Why should we turn against them now? All the letters sent to us have been forwarded to Lusaka. And they are all receiving good attention. I can assure you, soon or later, those trucks will be released," said Nachilongo.
Watch a report filed by Daniel Nadunya of the Namibia Broadcasting Corporation: