In this phone conversation, a Chipata PF councillor accuses Eastern Province Permanent Secretary Chanda Kasolo of receiving "a lot of money" from people to displace residents who voted for the ruling party.
Yesterday, Kasolo called for the arrest of Kanjala Ward councillor William Phiri, whom he accused of illegally selling land in an area called Referendum, along the Great East Road.
Kasolo said the land in question belonged to Contract Haulage retiree and that he had therefore instructed provincial police commissioner Alex Chilufya to arrest Phiri for the illegal acts.
"This councillor, William Phiri, thinks that he can sell the land as he wishes. You heard what the secretary general for PF Davies Mwila said. He wants the party structures to provide names of all those in PF who are flouting the law. I have instructed the commissioner of police, Chilufya, to arrest this man. The land doesn't belong to him and nobody is above the law. Only the council can allocate land in council areas, so how can William Phiri, a mere councillor, think that he can allocate land that belongs to others?" wondered Ksaolo.
But Phiri warned that if President Edgar Lungu heard the amount of money Kasolo received to reverse the land allocation, the Permanent Secretary would be in serious trouble.
In the audio, Phiri urges the Mayor of Chipata City Sinoya Mwale, to reason with Kasolo before the President hears of his corruption.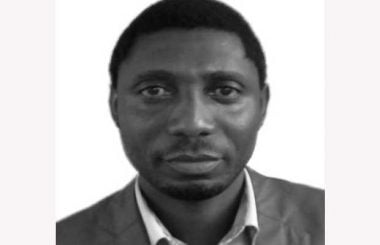 "I was trying to dialogue with PS but he is not willing to dialogue. What he is saying in the newspaper is defamation of character. I know what he is doing and I know how much much money he has received on that land. He is getting his powers from the amount of money he has gotten, but if the boss, the President hears what he is doing, he is going to be in trouble. He can be the PS, but me I am an elected councillor with a five-year mandate," said Phiri.
"So what I am just doing is to stand for my people. Those are the people who voted for us. I cannot allow for the people that voted for us as PF to be removed and remain destitute. I know PS is acting under duress, but he he must be very careful when issuing statement like he is going to arrest me, arrest me for what? Please advise him, I know you are close to him and you talk to him, so talk to him because you don't know the amount of money he has received…"
But Mayor Mwale disowned Phiri, saying the fight was between himself and the permanent secretary, adding that he should not drag that City Council in the mud.
"A Willy, I know you have issues is that area and I don't want to be involved. And I don't want the council to be involved. We are being accused as a council that we gave you authority to do whatever is happening there, but I have said no, we are not part of it. As far as we know councillors are not there to give land. I contacted your MP to sit down with you and he has not come back to me," said Mwale.
"I cannot advise Kasolo, if you have powers to sue him, sue him. You are saying he has defamed you, so it's you and him who know how to go about it, me I am not involved.
Take a listen: