President Edgar Lungu has observed with regret that Zambian diplomats serving in foreign mission have a habit of refusing to return home when recalled by the government.
President Lungu said this at State House today when he swore-in Wylbur Chisiya Simuusa as Zambia's Ambassador to the Republic of Korea and Felix Nicholas Mfula as Zambia's High Commissioner to Canada.
"The President has expressed concern at the resistance exhibited by some Zambian diplomats in missions abroad when recalled home by Government
"The President has said when one's time to serve in missions abroad has ended, it is important to willingly accept to return home without any resistance because home is home."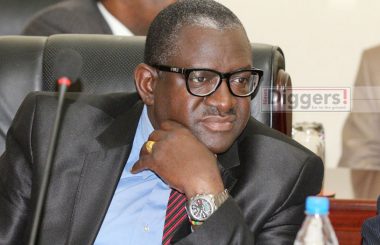 He added that President Lungu found such resistance strange.
"The President finds it stranger that some diplomats would resist returning home when their tour of duty has ended and he emphasised that being recalled did not mean that the end as there was a possibility of one being redeployed," said Chanda.
And swearing in the two, the President said he was confident that they were suitable for the positions and expected them to serve to the expectations of the Zambian people. The President said he did not expect from the two anything short of quality performance.