There has been a cease fire in the fight against corruption in Zambia by its 'captains' who continue to perpetuate the vice, says veteran politician Dr Akashambatwa Mbikusita-Lewanika.
And Dr Lewanika, a key-founding member of the Movement for Multiparty Democracy (MMD), which kicked out UNIP from government in 1991, lamented that Zambia's 'cancer of bad governance' has continued.
Meanwhile, former Law Association of Zambia (LAZ) president Linda Kasonde paid glowing tribute to late Republican president Levy Mwanawasa in his stance against corruption, adding that fighting the vice must be sustained.
Speaking during the Levy Mwanawasa Memorial Lecture in Lusaka, Saturday, Dr Lewanika, the legendary politician who, together with late president Mwanawasa resigned from second Republican president Chiluba's Cabinet in the early 1990s, said that there has been a cease fire in the fight against corruption in Zambia in the last 10 years.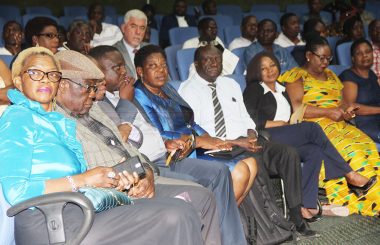 In a powerful 50-minute keynote address to various stakeholders, including family members and former serving ministers in the late president's Cabinet, Dr Lewanika noted that the cease fire against the vice had not been announced because those meant to fight it are the 'captains of corruption.'
"One of the most unjust thing we do to those who contribute to building good governance in this country is that, even when they are dead, you are busy destroying even the little that they managed to build. The fight against corruption: there has been a cease fire for about a decade, actually. It hasn't been announced because those who should announce it are the captains of corruption," Dr Lewanika said.
He pointed out to the country's massive public debt burden as having reversed the gains of the debt relief efforts spear-headed by the Levy administration of 2001-2008.
"I saw my brother, [Ng'andu] Magande [former Finance Minister] here. He was so proud about debt relief, weren't you? Now, so all that effort towards debt relief, which you and Levy were so happy about; you gave us hope that, now, we can start again and move forward. Within a decade, we have even surpassed the problems, which you were trying to solve! So, the little contribution that Levy's team and all these past leaders did to reach HIPC [Highly-Indebted Poor Countries], and to be liberated from HIPC, to be debt-free, has been negated after his death!" Dr Lewanika who is also fondly known as AKA, observed.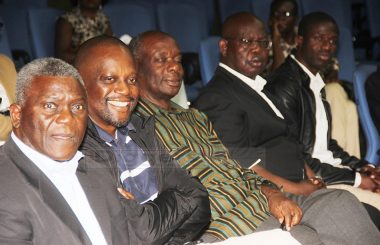 "I don't know how many of his contributions are going to be cancelled from now into the future? The only way this is not possible is that we have to be very knowledgeable; we have to read our history very, very carefully, and we have to respect the contribution of others. As I have said, none of our past leaders achieved what they tried to do. But their failure to achieve it is not a personal fault; we have to also understand the circumstances."
He stressed that president Mwanawasa's efforts and contributions during his tenure of office should be understood in the current context of Zambia's political landscape, adding that the country's political development had become stunted since the promise of the reintroduction of multiparty democracy in 1991.
"…And the context of Zambia today, in the three areas that I have chosen to remember Levy's efforts and contributions in, we must realise that, as three characteristics of Zambia of today; our political development is stunted. We have fallen back again into the longstanding economic malaise; thirdly, we have now finally concluded the betrayal of the promise of constitutional re-constitution, which we promised in 1991, which was just a refresher of the promise of Independence," he said.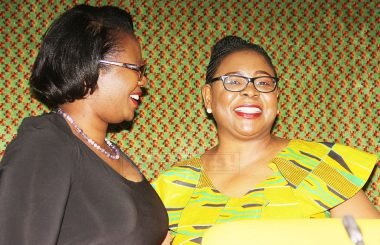 "So, that is the context we should remember Levy about. And it is not easy to remember properly because of many of literature about our leaders in the past, our history, are so distorted; some of them are personalised."
He also warned the general public against forgetting important contributions made by previous leaders.
"…However, if current and future generations feast on ignorance of the past contributors, contributions and aspirations, the future may hold a dim prospect of doom! Of a fall of a nation! There have been empires, nations that came and go; there are so many books about the rise and fall, so, nations can fall! And they fall by not paying attention to the past they've inherited," he warned.
"There is no guarantee that nation-building can continue and succeed; or that, these nation-states and economies, such as Zambia, fabricated by design, and in the interest of neo-colonialism, can just automatically continue to survive and thrive on neglected and condemned contributions and legacies of those who have passed away!"
He stressed that for Zambia to survive as a nation-state, it needed leaders who are "corruption-free."
"In order for nation-building to continue, in order for nations to survive and not fall the fate of empires and countries that have fallen, we need leaders and people who are corruption-free, who are knowledgeable and wise; who are skilled and talented; who are committed and patriotic, as well as courageous and compassionate. These are the leaders and citizens on a serious mission of building upon, improving and sustaining the gains of the past," he observed.
And Dr Lewanika lamented that Zambia's 'cancer of bad governance' has continued.
"Zambia's history, from minus day one of Independence, has been a history of undermining good governance. This cancer of bad governance we are witnessing now was planted then! The personalisation of power; the facilitation for a party to capture the state…the one-party state was a party capturing the state more than [former South African president Jacob] Zuma ever captured the state," he narrated.
He hailed president Mwanawasa's legacy as one built on principled leadership and decency.
"How precious he was to us! I think this early maturing made him a very suitable bridge between us and some of the others. His own value system, his principles and his legalistic mind, he was not a revolutionary, but at least he believed in decency made him very precious to us," Dr Lewanika recalled.
Meanwhile, other panellists, who included Kasonde and former Bank of Zambia governor Dr Caleb Fundanga, paid glowing tribute to president Mwanawasa's leadership characteristics of tolerance and strong economic management.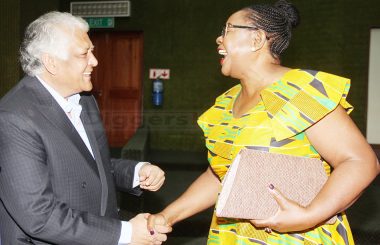 "President Mwanawasa is reported to have complained about criticism in the media, and yet, he allowed it to flow. Democracy is about allowing the market place of ideas to thrive, and I think that to a great extent, that is one of his legacies. A notable exception, however, is the Roy Clarke cartoon depicting him and [late] former vice president George Kunda in an unfavourable light, which nearly resulted in Mr Clarke being deported! This, perhaps, was a moment of personal weakness. But we are here because president Mwanawasa is widely celebrated as one of, if not, the best president that Zambia has ever had," Kasonde said to a mild applause from the audience.
She stressed the importance of carrying on the fight against corruption, a hallmark of president Mwanawasa's legacy.
"The fight against corruption is always a good thing. Corruption is a cancer that is now endemic in our nation. What can we learn from the fight against corruption during the Mwanawasa era? The fight against corruption, as Dr Lewanika mentioned, must be sustained. And not just against political enemies; I can only imagine how difficult it was for president Mwanawasa to fire Gladys Nyrongo, the then Lands Minister, on allegations of corruption," she recalled.
"Today, we see lowly police officers being caught taking bribes, but we must be careful to look at the root causes of corruption. What is happening in our society that is making people think that, 'it's okay to steal?' That 'it's okay to be corrupt'?"
Dr Fundanga echoed Dr Lewanika's observation on failure for successive governments to build upon previous administrations' successes, describing it as a "big disease" in the country.
"Failure to build on to what started in an earlier generation, this is probably not only something relating to Mwanawasa, but it's big disease in this country. You see it even at the family level that, sometimes success ends with one generation. Now, you can imagine, for instance, if what Mwanawasa had started, if previous administrations had built onto that, what would Zambia be today?" wondered Dr Fundanga.
"We are saying, after having fought so much to have our debt cancelled, today, we have even got higher levels of debt than at the time when we were begging for debt cancellation!"
Bishop Paul Misusu, the presiding Bishop at the Evangelical Church in Zambia (ECZ), reflected on president Mwanawasa's spirituality during his tenure of office.
He fondly remembered the bonds of friendship with the president, and reminded Zambians that not all hope was lost.
"I have confidence in Zambians and I am very convinced that the same way we have done it in the past, not all is lost. When Zambians rise to the occasion, they will demand their peace, and in most cases it is non-negotiable. I want to encourage us that, even as we listen to some of the things that Dr Levy Mwanawasa did for us, which are collecting dust and people have thrown them out, it is the Zambians who are the best judges," said Bishop Mususu.
The memorial lecture was part of a series of events conducted and organized by the Levy Patrick Mwanawasa Foundation to coincide with president Mwanawasa's 10th anniversary, which fell on August 19.
The theme of the lecture was dubbed: "An attempt at good governance in the Mwanawasa Administration. Opportunities, Challenges and Frustrations."