Media stakeholders have strongly objected government's move to legislate a media regulation law, arguing that government is showing desperation to interfere with the editorial independence of private media while paying a blind eye to public institutions.
But Information Permanent Sectretary Chanda Kasolo says his ministry is not in a hurry to impose statutory regulation without consultations from media stakeholders, promising that the drafted Bill will be put on hold until practitioners are given chance to scrutinize the document.
Speaking at a public discussion forum organized by News Diggers and the Open Society Initiative for Southern Africa (OSISA) in Lusaka Friday, Press Association of Zambia (PAZA) president Andrew Sakala said there were already enough severe laws suffocating media freedom in Zambia.
ActionAid Country Director Nalucha Ziba observed that the media in Zambia was one of the most regulated industries.
MISA Zambia national director Austine Kayanda asked government to give the media an opportunity to come up with a self regulation framework, which if need be, would be backed by an act of parliament.
And Veteran Politician Vernon Mwaanga, who also attended the forum, warned that no matter how good the intentions were for the current government to regulate the media, the decision would create an entry point for politicians to amend the law in order to curtail private media.
Kasolo was the first to speak, explaining why media regulation was important in Zambia.
"Now when we say regulation of the media, let's also remember that there is already regulation that exists in one form or another. The first one of course is the IBA Act, then we have seditious laws, defamation laws, we have State secret Act, those somehow touch media and regulate them. In my opinion, there are two missing components; number one is the appointment of an ombudsman institution where anyone can go to and complain when a media company has offended them. The second one is that we need a legal framework for self regulation of the media fraternity. That legal framework will provide statutory support for journalists and support the media owners. For the journalists, that regulatory framework will provide means of negotiating a minimum wage. It will protect them against bad employers who abuse you and pay you peanuts. On the other hand, there are some erring journalists who put their media stations in trouble. At the moment the IBA will come in an discipline the entire media house, including the innocent drivers, cooks and other employees who have nothing to do with that offence," Kasolo said.
"What will happen with this regulatory framework that we will put in place is that it will punish the erring journalists. The IBA will step back because action has already been taken. It will remove the hand of government from taking action. We have drafted that legal framework and it is nearly ready. Our next step is two fold; the first one is that I am making a tour with my technocrats to training institutes for journalists in Zambia. The reason is that we want to ensure that there is uniformity of quality of journalists' qualifications. The second one is that we want to tour all provinces with IBA. We invite all the licencees to come and listen to what IBA expect from them. They need to understand the legal limits and guidelines under which they should operate."
He further claimed that the IBA was completely independent, despite him being chairman of the board as well as permanent Secretary in government.
"For those of you that know me, I am totally professional, I don't get influenced easily by political leanings and so on. My political beliefs are totally different. I take off my political suite when I am working. I am a professional civil servant. I am expected to serve all people of Zambia regardless of race, colour, tribe or political leanings. So for me that is why you have heard me say things like 'I am not very happy with ZNBC' [because] they have not been representative of the political landscape, they have not been representative of the rest of Zambia. In Africa we have a difficult in doing things the way we think democracy must be run. The way the Western World runs democracy is because they have done it a lot of times and now know what to do [but] we are still autocratic, like when your father says something in the house you all have to do that. And it is very difficult to come out of that and then believe that you can be in public and criticize the President whether it's in the opposition or the ruling party president," Kasolo said.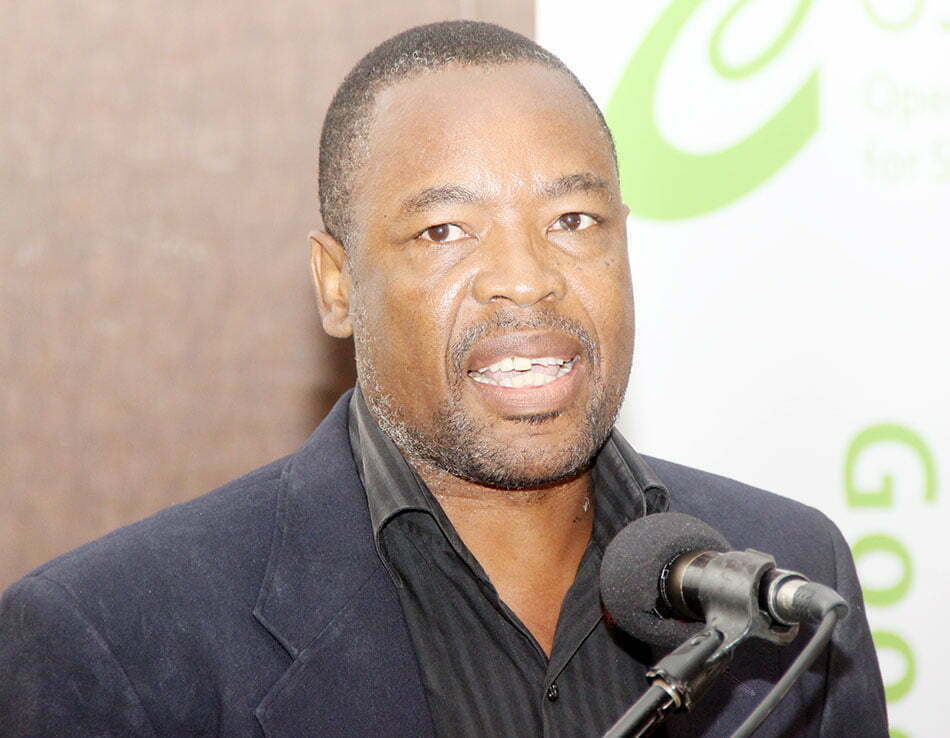 But PAZA wondered whom the ministry consulted when drafting the legal framework for media regulation.
"Listening to the PS, a lot of questions have arisen from me as to whether the proposed statutory regulation has really been thought through well, and if they are drafting it, I don't know how much consultation has been done because it's like statutory body wants to begin to micro-manage media institutions, take away the editorial independency and make editorial decisions on behalf of various media institutions. So, it has really raised a lot of questions. First of all I want to clear the perception that the media operate without any form of statutory regulation," Sakala said.
"There are so many laws that regulate the media. The first one of course is the Independent Broadcasting Authority Act; then the electoral Act also has media regulation contained; then we have laws like the State Security Act, we have laws like seditious publications, we have laws like the Prohibition of Publications Act, we have the defamation laws both criminal and civil, we also have laws that have to do with contempt of court, contempt of Parliament. In short there are close to 16 or 17 severe laws that are statutes and all these go to form a statutory regulatory framework that regulate the media."
He asked the Permanent Secretary to explain what qualifications would be considered for one to be called a journalist.
"The questions that I want to pose, just in case this body came into being, what sort of qualifications will be there?' who will be allowed to participate as a media practitioner? Is it someone with any form of tertiary education or it will be strictly academic qualifications related to journalism? The other fear that we have is the risk of abuse of this statutory body. One of our neighbouring countries created a law to regulate the media with very good intentions to protect the public from harm, to ensure that journalists are professional and ethical at all times but years down the line, the politicians started amending this law such that in ten years time, journalists started reporting from Beit Bridge in the neighbouring country. There was no private media allowed. So it's a slippery slope that is vulnerable or open to abuse by the politicians," said Sakala.
"The other risk is that this law can be used to target critical journalists, those journalists that report things that those who hold power at any particular time don't like. Because if you issue a license to a journalist it means you can also withdraw it. So all these spheres are real and must be taken into consideration. Yes, media practitioners make mistakes but let's not kill the media," he said.
In submitting her argument, Ziba observed that the media was one of the highly regulated industries in Zambia.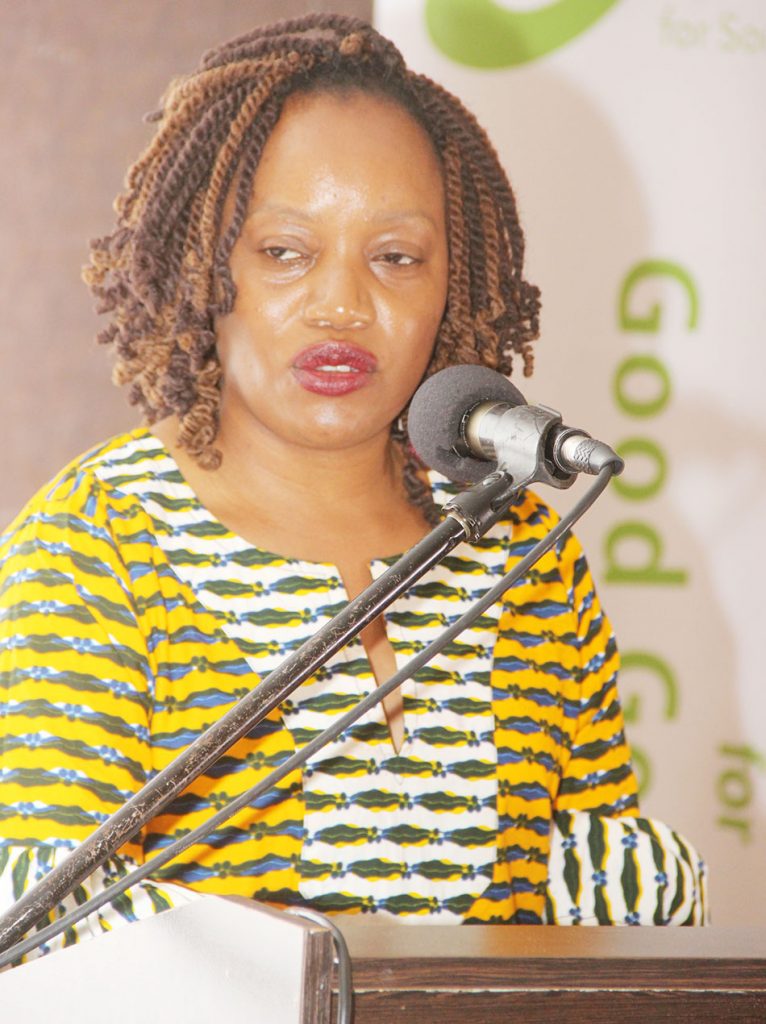 "As ActionAide we have a view that we don't need to regulate the media because the media plays a critical role in democracy. So to aim at statutory regulation is to further want to encroach the work of this sector and our recommendation is that strengthening the training of media personnel in terms of media law and ethics should be the direction that the government should be looking at. From where we are standing, the media in Zambia is one of the highly regulated industries. For us we are of the view that by the nature of our country being a democratic nation, it's the self regulation that will work. And this being that the media plays an important role in our country as well as shaping the democratic dispensation of this country, therefore the media should not be regulated because it will increase statutory censorship and instill fear in our reporters as well as in the various media stations," said Ziba.
Kayanda said MISA encourages citizens to go to court and sue public media institutions that are biased.
"If you remember in 1991, public media institutions were taken to court for that. The editors of those institutions lost their jobs. In 2016, when we gathered enough data that ZNBC was very biased, they were covering the ruling party 73 per cent, and giving the other 27 per cent. As MISA we took the matter to court but that matter has never been heard. As citizens we have the right to take ZNBC to court," said Kayanda.
Meanwhile Mwanga argued that regulating any particular situation insinuated that there was a mischief that was being cured.
"The argument we had at the time which is still valid is that the moment you begin to regulate the media, you begin to restrict; it's the preamble of having a press which is gagged and we didn't think that this would be in the best interest of our country. We do hope PS that government will not rush with this piece of legislation without adequate consultations with the practitioners of the media so that there is some understanding and if possible some agreement as to what the content of that proposed law should be. This issue of regulation has always gone side by side with what journalists and citizens have been demanding for a long time namely, Access to Information Bill and over classification of information which appears to be the case for many of the governments in the developing countries," said Mwanga.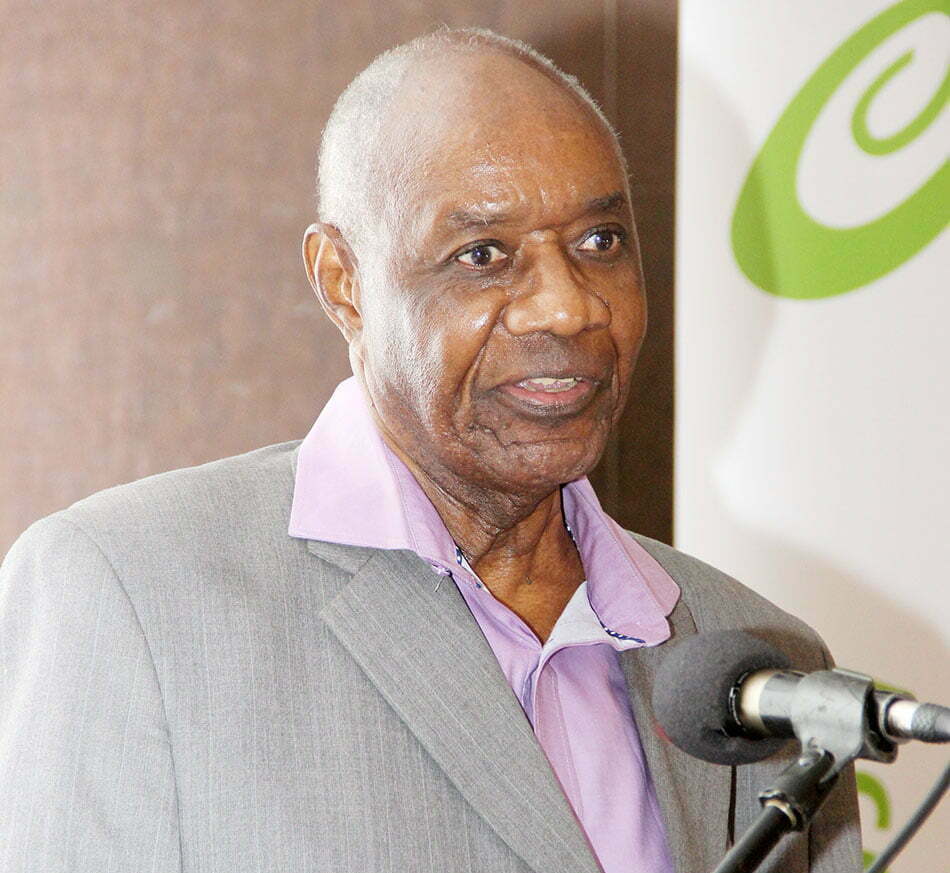 The media must continue to be allowed to hold governments accountable for their words as well as for their deeds. No matter how good the intentions of regulating the media may be, it's usually an entry point for controlling the media including controlling the content of what must go into a particular newspaper. It is my view based on the experience as editor in chief [at the Times of Zambia] as well as Minister of Information and Broadcasting that by and large, media heads have a sense of responsibility to the communities in which they operate. That is why I have always been an advocate of self regulation because for you to regulate a particular situation, there must be a certain mischief which that regulation is intended to cure. It is my hope that we will trade very cautiously on this issue of media regulation.
And responding to some of the concerns raised by the stakeholders, Kasolo said the audience had misunderstood his intentions for media regulation.
"We in my ministry are not setting up regulations for journalists or against journalists. What we are setting up is a regulatory framework to enable self regulation. You as journalists have failed to regulate yourselves. I know we are saying present laws are very sufficient, but we need to self regulate and we must find a framework in which to do that," Kasolo said
A Journalism student from Evelyn Hone College, Njaba Simukoko said there was no need for government to rush in regulating the media while ignoring the contents of the journalism syllabus in colleges.
"There are better things that we need to put our concentration on as an industry. The students are seated here, have we taken time to look at the entire curriculum in institutions that odder media training as to whether it fits this era of journalism? Why are you so much in a rush to ensure that our people, the media and everybody else doesn't have a voice?" asked Simukoko.
And a member of the audience only identified as Mwanakatwe wondered how the IBA was helpful to the public if it had no mandate over public media.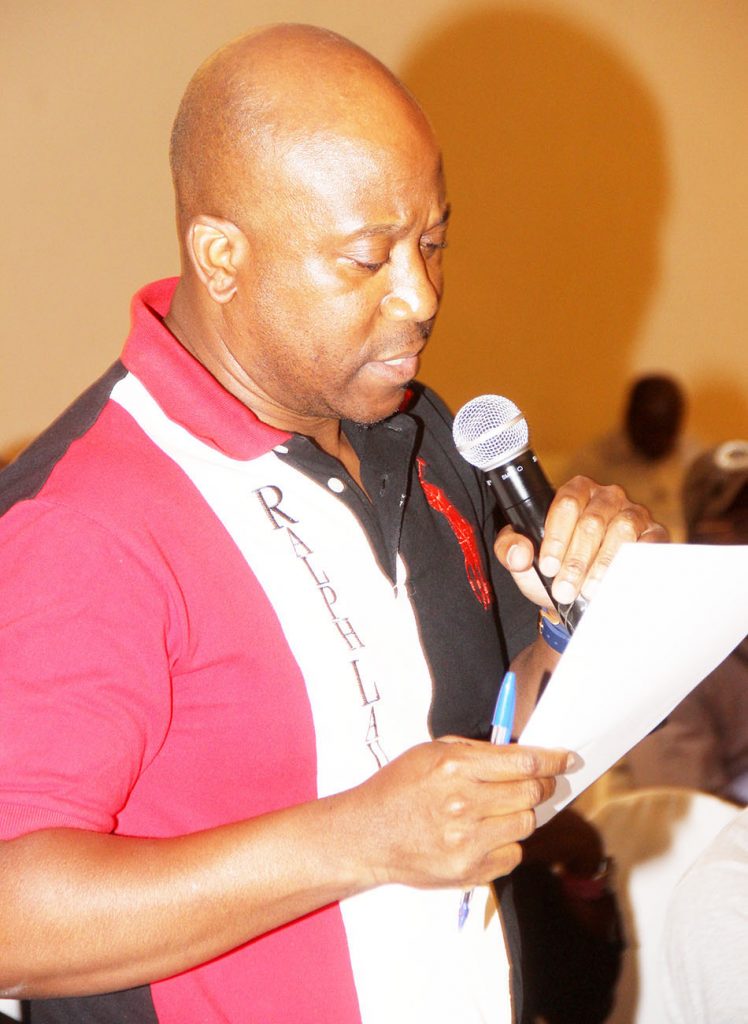 "PS you said and I will quote, 'we will regulate journalists because journalists have failed to regulate themselves' but that is not what we are hearing tonight. Your tone has changed or seems to have changed. If IBA is absolutely toothless when it comes to ZNBC, who then regulates ZNBC? When you compare the private media and ZNBC, ZNBC has lamentably failed to self-regulate, maybe we as citizens should take up legal action against ZNBC," said Mwanaktwe.
And Michael Mazakaza from the Council of Churches in Zambia (CCZ) also wondered why the Kasolo was claiming that IBA was independent when he was in the center of conflict of interest.
"At the beginning of this session, Mr Mwenda there said you have the power to give and take away radio licences. You sit as chair of the IBA but at the same time you are a government official. PS, my question is don't you think there is a conflict of interest? Don't you think you are an interested party to chair IBA when you are a government official? How are you going to convince Zambians that IBA is indeed independent?" Mazakaza asked.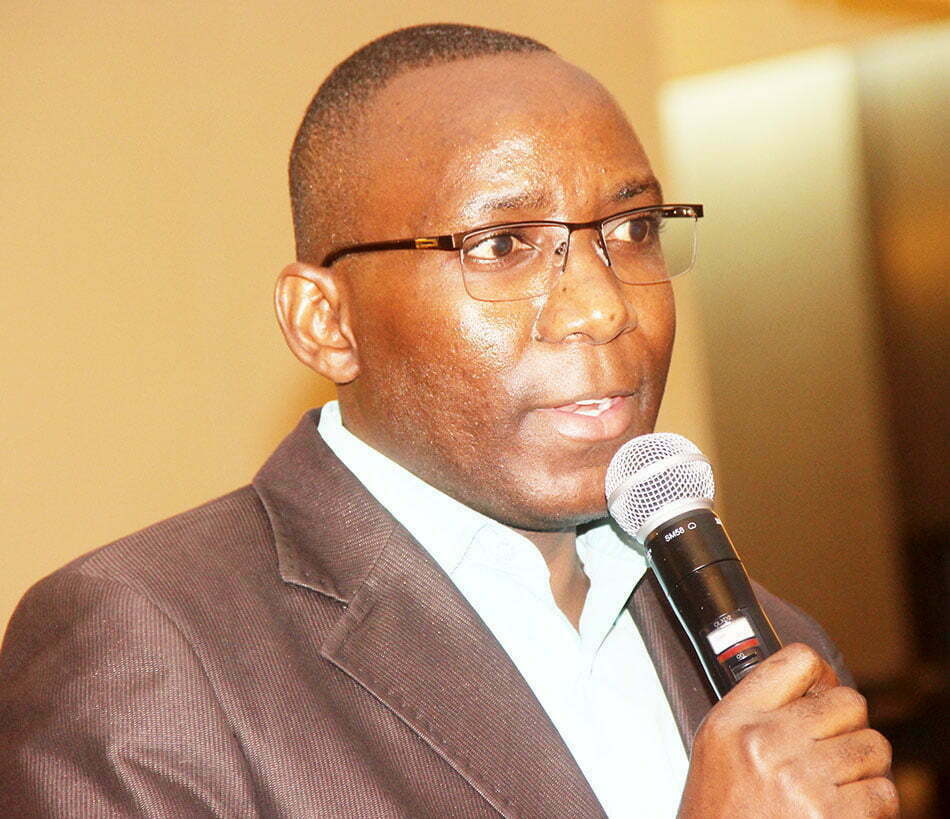 The Civil Rights Activist Brebner Changala also complained that ZNBC as a public media was only serving the interest of the government and not that of the taxpayers.
"We have seen many times when government changes, there are casualties at ZNBC, which means you are not powerless, you are just trying to be a bit elusive. You have powers to bring sanity to ZNBC. We pay tax, we don't pay anything to Prime TV and yet Prime TV serves our interest. ZNBC where we pay is against us and its always for you. And because it is for you and convenient for you, you claim you have no powers, you are powerless, God forbid! How are you powerful to the private media which serves our interest at no cost. PS, when you find that you are injuring our interest at ZNBC, there is also a moral issue, you resign sir," said Changala.
And in winding up the discussion, Kasolo said the drafted legal framework would wait.
"We are using the ZAMEC (Zambia Media Council) framework to draft the legal framework. And there was huge consultation already. I am happy to hear that people are coming to the office on Monday to discuss this. Of course the legal framework that we are working on can wait, we are not in a hurry, but I am a person who likes to deliver. With regards to conflict of interest on my position in the IBA, I agree that it is a bad law that permanent secretaries should chair parastatals under ministries that have no board… but there is nothing I can do about it. It's a bad law and I a, applying it as it is," said Kasolo, announcing that the suspension of Prime TV had since been lifted after a successful appeal.
And responding to a question from Ernest Chanda who wanted to know if he had ceased to be a member of the PF, having contributed $5,000 dollars to its formation, Kasolo said as a civil servant he had the right to belong to any party of his choice as long as he was not partisan.