Lusaka High Court judge Sharon Newa says Precious Longwe purposefully shot her husband three times last year.
And Precious maintained her composure throughout the two-hour long judgment which ultimately sentenced her to death; not shedding a single tear.
Delivering judgment in a matter in which Precious was alleged to have murdered her husband Lubinda Litebele on May 25, 2016, judge Newa said the prosecution proved beyond reasonable doubt that there was no way type of gun used to commit the crime could have gone off by accident as Precious alleged.
"According to the evidence tendered by the ballistic expert, the type of gun used in the shooting is a semi-automatic weapon which does not fire on its own unless it is triggered. I found that the accused actually pulled the trigger with intent to kill the deceased," said judge Newa.
"The accused in her defence said there was a struggle for the gun, but the pictures from the house show that there was no struggle. If there was a struggle, items would have been scattered in the house but the house was intact."
Judge Newa also dismissed Precious' defense that alcohol compromised her judgment, saying it was baseless as she was able to clearly narrate her account of the material night to the court.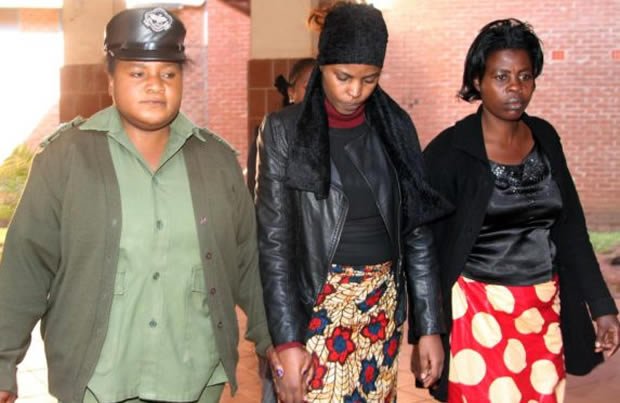 Meanwhile, judge Newa also said the text message which Precious sent to Litebele two hours before the shooting, saying "I will deal with you, you will pay for this", was also insurmountable evidence.
And Precious maintained composure throughout the two-hour-long judgment.
She appeared unmoved and looked squarely at judge Newa much to the surprise of those in the courtroom.
However, her mother and other family members were seen crying as they watched her getting into the Kasalanga.
Precious' lawyer, Osbourne Ngoma, told journalists that he had been instructed to appeal to the Supreme Court.
Evidence before the court showed that Litebele died from Hemorrhagic Shock arising from gun shots to his heart, lungs and hand.