The land around the Luangwa river is absolutely stunning and untamed. The Luangwa is rare and more precious because it is free-flowing. It still flows along nature's course without any man-made diversions supporting a varied ecosystem of birds, wildlife and rural communities.
But how long can this continue? Every natural area, especially those with flowing water resources is coming under increased pressure from human factors: the need for power; the need for fuel; and the need for food and thus large-scale non-sustainable agricultural practices.
Luangwa is no exception to this – and yet, for generations this area has been home to rural communities and sustained influential tourism revenue. In 2015, South Luangwa National Park alone generated some $27 million.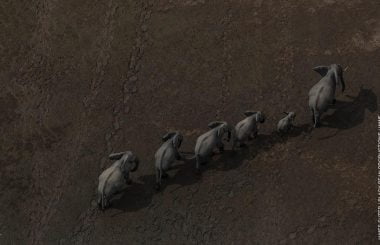 The value of this asset to our nation – not just from the tourism revenue, but also from traditional local products such as Luangwa fish and masau – is something that needs to be preserved for generations to come. As a nation, we need to take a decisive step, and make it clear that we intend to protect this delicate ecosystem and the hundreds of species it supports – by declining to let it be dammed when alternative power options can be created, by preventing it being burnt for charcoal and other fuel, by preventing the water sources from being depleted by extensive farmlands.
World Wildlife Fund for Nature (WWF) is calling on all Zambians to sign the petition to protect the free-flowing Luangwa river as a Water Resource Protection Area, the first time in Zambia a surface river would have been protected in this way. Through this declaration, Zambia can ensure that generations of Zambians benefit from this inconceivable and irreplaceable asset for years to come.
We believe this is worth saving. Come and meet with us at Levy or Manda Hill from Friday to Sunday to learn more, or sign the petition online today: http://saveluangwa.wwfzambia.org.zm
#KeeptheLuangwaFlowing