"Hand-washing is a life saving intervention; low cost but high impact" – Hon Dr Chitalu Chilufya, Minister of Health
Unilever Zambia will support Government efforts to swiftly end the current cholera epidemic by donating over ZMW 175,400 of Product. This Includes 29,400 units (or 200 cases) of Lifebuoy soap and of hand cleanser and 4,000 Units (or 200 cases) Domestos disinfectant for use at cholera centres to protect staff and patients.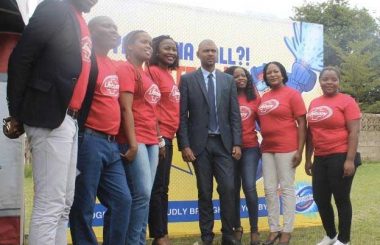 "Unilever Zambia is proud to help the Ministries of Health and Local Government tackle this devastating cholera outbreak as this continues a long company tradition," said Lute Mwelo, Customer and Category Manager at Unilever Zambia, "Unilever began by selling Lifebuoy soap as an affordable way to tackle cholera over 100 years ago so it is great to see the same the brand being used to improve public health today".
Unilever has also partnered with Choppies, who have stores in many affected areas, to help customers wash their hands and to demonstrate the company's internationally renowned handwashing and hygiene education methods.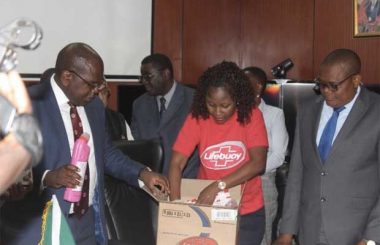 Unilever Zambia will donate a total of 200 cases of Lifebuoy soap, 10 cases of Lifebuoy hand sanitizer and 200 cases of Domestos with a wholesale value over 150,000 Kwacha. Lifebuoy is the world's best selling germ protection soap and Domestos kills all known germs and is the only household cleaner accredited by the UK Royal Society for Public Health.
#Unilever #CholeraWatch