The era of Taiwan Black-Movies was interesting to fathom, considering it encompassed components of Taiwanese society that were termed unconventional. Being able to see filmmakers unashamedly illuminate the realities of female victimisation tucked in the shadows of past repressive Taiwan customs, and introduce discussions on gender, sex and identity which would facilitate a new era of Taiwan Cinema that is provocative and daring is nothing short of spectacular.
Su Huiyu mirrors Taiwan's history of black movies through his film The Women's Revenge. The dramatic motion picture arouses curiosity from the onset with its music underlining a mood of danger and its characters, a heartless demeanour. The first scene is shot close up, zooming in and out on a group of women strutting through a dark street on a mission of revenge, perfectly supporting the movie plot.
This is an interview with the movie's mastermind, Huiyu, as he briefly talks about The Women's Revenge, his filmmaking style and his experience as a Taiwanese film maker.
Hi Su, tell me about your film 'The Women's Revenge'?
The Women's Revenge is a voyage of re-imagining how we can re-shoot the 1980's feminist scripts in a more interesting way, to open the discussion of gender issues, sex topics, group identities and to understand the differences between different regions (Asia, East Asia, Europe or maybe East and West).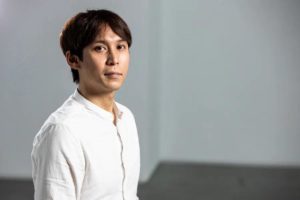 How would you describe your style of film making?
I think my films are like conceptual pieces, I try to use them to create the possibility of re-imagining the history and the invisible ideologies behind it. I actually create visual scenes first then think about storylines, if there is one. Most of my works are not narrative, so to me the so called scripts are like chains of concepts. Some of my films do have scripts, but they are more like essay films or poetics.
When did filmmaking peak your interest?
It's hard to say, maybe around 1999 when I met the first generation of iMac, which made motion picture editing much easier, so I realized that there are so many possibilities. I was in graduate study at that time.
Re-watching the film, what would you add to it given the chance?
I think I'd put more gender issues or elements in.
How has Taiwan taken to your film?
In Taiwan the film is quite welcomed in a sense, I guess. It was invited to participate in Taipei Golden Horse international Film Festival last November. It's the biggest one in Taiwan, could be also the biggest one in the pan-Chinese speaking film world. The installation version of "The Women's Revenge" was also nominated by Taishin Art Award, one of the important contemporary art awards in Taiwan. The film was also broadcasted in a Taiwan OTT platform called Giloo, which focuses on documentaries and art films only. In the past few weeks, on Giloo, the film used to be in weekly Top 1 and Top 2. So… Yeah, to answer your question, generally not too bad I guess.
What's next for you this year?
There will be a live performance piece coming up in June, in Rotterdam, as one of IFFR's summer programs. It will be a live streaming and AR/immersive performance, pretty much the same topic/concept of the film The Women's Revenge but totally different content and form. That's what I'm working on now.
Any tips for fellow filmmakers?
Humerus, music, draw something, and I think the next "Technological Singularity" should be an important issue in the not so future, I believe it's coming soon, and then art will be completely different.
What's the most important lesson you've had to learn?
How to understand the differences between people, which is always not easy. And thank God, we are artists. 🙂
Further References
Click Here