In this audio, Copperbelt Province Police Commissioner Charity Katanga says those who hold lethal weapons in their line of duty need a lot of stress and anger management training.
Katanga's remarks come in the wake of a police officer Kelvin Kabaso of Luanshya who this morning shot his wife a fellow police officer, before turning the gun on himself, following a marital dispute.
"Today around 09:45 hours, Constable Kelvin Kabaso, 25, of House number 138 Levi Chito police camps in Luanshya, left his point of duty and went back home. Apparently, Constable Kabaso has been having marital problems, so his wife had called her mother to come and settle the problems because she had wanted to divorce," Katanga narrated.
"Both are police officers. So the woman and the mother were inside the house when Constable Kabaso came home. So the man came in and said I am going to shoot her and shoot myself. Outside the house, there was another police officer Sgt Lungu. So he tried to calm the situation, but this officer said nalakushuta mudala (I will shoot you man). So as he was trying to move out, he shot the wife in the chest on the left side near the shoulder and she fell down."
Take a listen:
Katanga narrated that Constable Kabaso attempted to kill himself but survived.
"After that Kabaso went inside the house and also shot himself in the mouth, but he was only injured on the cheek. He did not die, so he was rushed to the hospital where he is being attended to. The deceased is Febby Chabamba, 23, of the same house number," she said.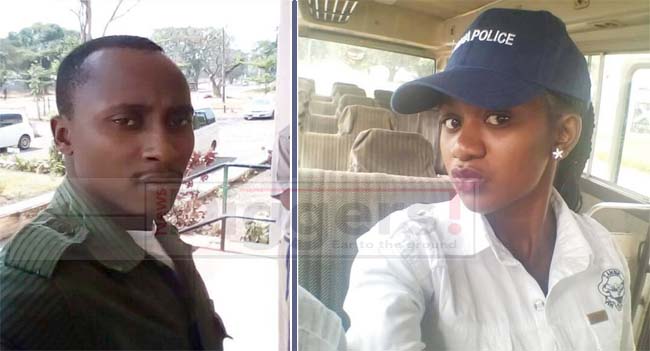 She regretted the incident and told News Diggers! that there was need for police officers to undergo stress and anger management training because it was not possible to stop them using guns on duty.
"I think this gender based violence has had a toll on, not only the men and women in uniform, but the general members of the public out there. It's more about sensitisation and stress management, that's what I can say because it is very difficult for police officers to be prevented from using fire arms on duty. It's barely four days when we had a similar incident where, due to marital problems, when the woman wanted to back out of the marriage, the man felt offended and we lost three lives," said Katanga.
"This death could have been avoided, and I feel there is more that can be done to end gender based violence. We need stress management and most importantly anger management. I think also apart from our normal duties, we need anger management, that is very important. Especially for our men and women in uniform, anger management for these people who hold lethal weapons is very important. They normally resort to that and only realise later that the life which has been lost could have been avoided."