Farmers in Kaanja area of Sioma District in Western Province have hailed World Wide Fund for Nature (WWF) for teaching them conservation agricultural practices which they say are more beneficial and environmental friendly than conventional agriculture.
Speaking to journalists, Kelvin Lubinda, who is a conservation farmer, said he was able to grow maize without using conventional fertilizer, adding that this had made it easy for him to engage in farming without worrying about farming inputs.
Lubinda added that WWF had taught him and other farmers how to grow seed, which has helped them to stop recycling seed which was a conventional agriculture practice.
Lubinda disclosed that he was converted to conservation farming when WWF started the sensitization project on conservation farming in the area in 2009.
He boasts of having agricultural products such as maize, vegetables, sweet potatoes, among others, throughout all seasons using irrigation farming, another skill he learnt from WWF.
Lubinda added that conservation farming had made it easy for him to diversify crops.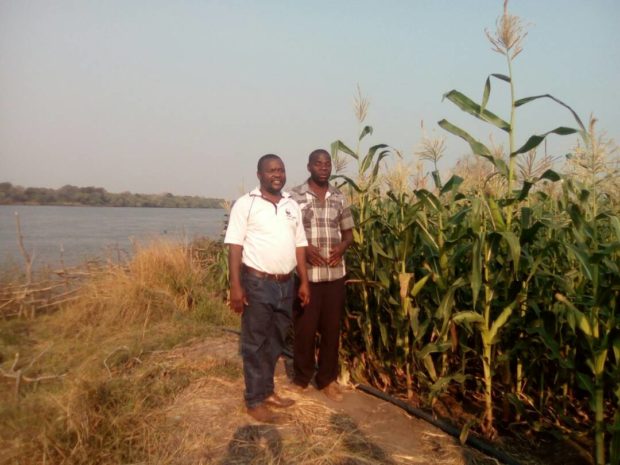 Another farmer, Maureen Mbao said that through conservation farming, she had managed to achieve food security for her family, and that her community was no longer dependent on relief food as every household was self reliant.
She added that her yields had increased since she started practicing conservation farming.
She said this had made it easy for her to pay for tuition fees for her children, some of whom are at tertiary education level.
The farmers called upon WWF to continue with their initiative.
Meanwhile, WWF Field Facilitator for Conservation Farming Crispin Miyanda said the organization was happy with the response from the farmers practicing conservation farming in Sioma District.
Miyanda said the organisation would continue empowering farmers with conservation farming knowledge and skills.
He also said that due to the organisation's efforts, Sioma District had recorded low human-animal conflict which was previously rampant.
WWF is currently monitoring conservation farming projects in Sioma District.