Government has increased civil servants' salaries between 7.4 and 9.6 per cent effective January 2018.
Meanwhile, the General Nursing Council of Zambia has increased licence fees by almost 70 per cent effective 2018.
Speaking after signing the agreement yesterday, ZCTU general secretary Cosmas Mukuka said the increments were done in the best interest of both government and the civil service.
He said all parties were satisfied with the agreement reached.
Mukuka said the increment would be added to the national budget which will be presented by Minister of Finance Felix Mutati on Friday.
See more details in the table below: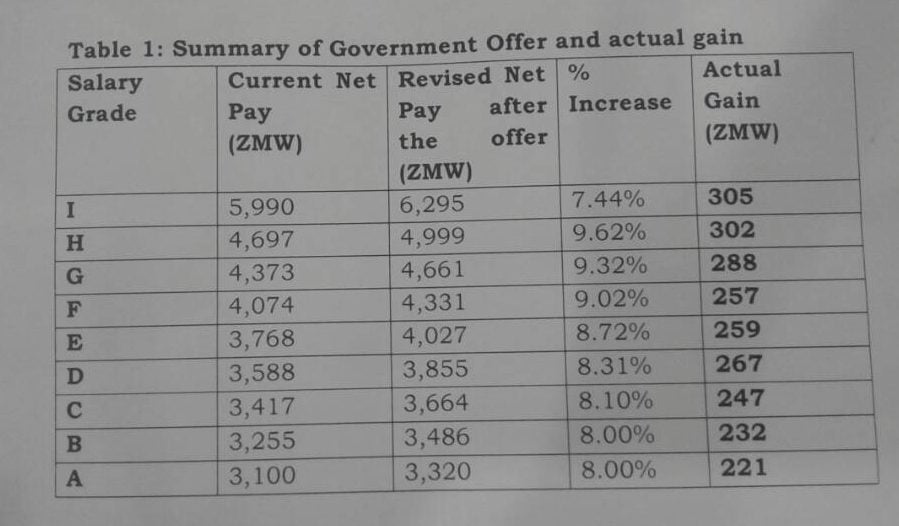 Meanwhile, GNC raised annual license fees from between K175 and K250 to between K315 and K648 whilst registration fees were also raised from between K350 and K450 to between K630 and K970.