Trafficking of illicit substances erodes local economies through declining tourism revenues. Conversely, revenue from wildlife and narco-trafficking does not return to the community. Illicit trafficking degrades the local work-force and thus local businesses. Trafficking also Increases crime and violence, which poses a risk to community members and discourages outside financial investment. while a smaller percentage of the community may be participating in drug trafficking and drug use, the economic effects trickle into the lives of every community member.
So, what drives individuals to produce and traffic in illicit drugs, and how are they ready to do so on a particularly enormous scale? Well, the same economically condusive environment which facilitates the growth of international legitimate businesses also paves the way for drug producers and traffickers to organize themselves on a global scale, to produce, to distribute and sell in all parts of the world, to move drug cartel members easily across borders and to place and invest their profits in credible financial centres offering secrecy and attractive investment returns. This deregulation has allowed legitimate businesses to move money around the world electronically with few national controls and has also permitted drug producers and traffickers to launder illicit drug profits so that these funds appear to be legitimate.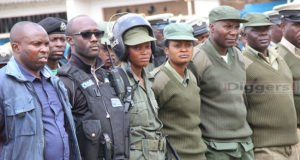 Zambia's efforts to curb wildlife and narcotics trafficking can serve a valuable lesson to other nations in the region. About 20 years ago, Zambia was a simple travel point for illicit drugs bound for neighbouring country, South Africa. Today, it is arguably a focal point and distribution centre for drugs going to South America among other notorious destinations. Many transiting traffickers arrested by the Drug Enforcement Commission (DEC) can attest to this reality. The Commission states that narcotics trafficking has increased exceedingly in the course of recent years in the copper producing nation.
In 2019, the Commission disclosed that it had handled 23,174 drug-related cases between January 1, 2014, and December 31, 2018, with a total of 487 foreign nationals being arrested. The DEC added that the most prevalent drugs being trafficked include Cannabis, Heroin, Cocaine, Diazepam, Codeine, Ephedrine and Methamphetamine.
This problem is bigger than it seems for countries like Zambia and other southern African nations where endangered wildlife species have found sanctuaries. Research by the African Institute for Security Studies shows that there is a strong connection between drug trafficking and wildlife smuggling. It is no wonder the same cartels that are linked to drug trafficking are most likely also connected to illicit wildlife transactions.
But what really is the impact of illicit drug trafficking on the economy? One of the most severe economic costs of illicit drug trafficking is diminished control over an economy, and this occurs in several ways. Because money generated by illicit activities does not normally enter into the formal economic process of a country, macroeconomic planning is not possible for these funds. Hence, a source of serious error is introduced into estimates of national income and expenditure.
A crucial indirect cost of the drug industry is a result of the fact that African governments are not able to tax it. In such a case, governments have no choice but to increase taxes on easily accessible citizens who can be expected to pay. Additionally, people who become rich from illicit drugs, however they spend, are not publicly accountable. The accumulation of huge sums outside the official governmental and economic structures threatens the stability of government, economic institutions and civil society. Further, the illicit activity that produces these sums generates enormous social costs in governance, health care, crime control and integrity of public institutions and officials.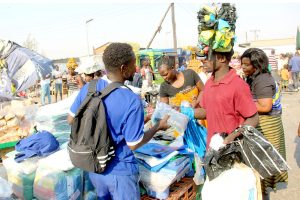 Unfortunately, the externalities of the drug industry, in this case, the hidden economic and social costs of illicit drug production and trafficking, cannot be charged back to those involved, and they are, therefore, an added burden to the law-abiding population. Those who get caught smuggling drugs are often low-level persons who can easily be replaced with new recruits. Poor Africans already living on the margins of society stand to gain little and lose basically everything when they engage in smuggling.
The United States government department of African Bureau of International Narcotics and Law (INL) Enforcement Affairs says criminals generate about $40 billion every year from environmental crimes in Africa.
"In 2016, the United States and China, who happen to be the two biggest demand countries in the world for illegally-trafficked wildlife products, signed an agreement to end legal markets in most illicit product such as drugs and wildlife. China plans to fully enforce its ban on ivory and other wildlife products by the end of this year, the United States has done the same," said INL Deputy Assistant Secretary Dan Foote.
"Wildlife and narcotics trafficking has devastating impacts on ecosystems and societies: it pushes iconic species to the brink of extinction, restricts economic development, threatens security, and undermines the rule of law. Throughout Africa, we've seen that this criminal trade fuels corruption and is linked to armed groups that create instability. Unfortunately, wildlife trafficking is often viewed solely as a conservation issue. It isn't. The truth is that wildlife and drug trafficking are also serious crimes, and often involve violence, which fattens the wallets of transnational criminal syndicates."
This opinion is echoed by one avid News Diggers reader in Lusaka who highlights this point in detail.
"Chibolya compound [a slum on the fringes of the central business district of the capital] is more like the centre. It's very normal to see drugs there. Mostly poor people are used by the 'rich guys' and the main drive is poverty. It's unfortunate, because when you see how much they get out of this risky activity, it could be as low as K50 (approx. $2) for the risk of up to 25 years of imprisonment if caught in possession of those drugs. When the poor are caught, they don't even know who sent them or who the main people in the narcotics chain are," said a reformed trafficker who sought anonymity.
"Narcotics are usually grown by rural farmers and then sold to drug dealers in Chibolya. Chibolya, apart from being Lusaka's notorious drug den, is a common market area for goats, pigs and chickens. So trucks and canters arrive around 2AM or 3AM in the morning, transporting animals along with properly concealed drugs."
The ex-narcotics dealer explains that the top brass of the trafficking syndicate also engages in bribery to get their ground handlers out of trouble whenever they are confronted by the law.
"There are powerful people who watch from a distance and are untraceable. These are the main people in the syndicate. If one of their traffickers is arrested, they pay for their release by bribing a law enforcement officer. If that fails, and the issue goes to court, they'll fight it from there by bribing the judge. If the judge does not give in to this, the drugs will go missing so that there isn't any evidence for the case. It's a very big syndicate, so to crack it, political will and a lot of resources are needed," he said.
As narrated above, trafficking [be it in narcotics or wildlife], affects other institutions of governance such as the judiciary which are charged with the responsibility of dispensing justice and meting out punishment to perpetrators. Drug trafficking, without a doubt, must be a source of concern to both citizens and the government. These criminal activities are exacerbated by the country's poor economic conditions, high unemployment levels, low salaries and poor conditions of service.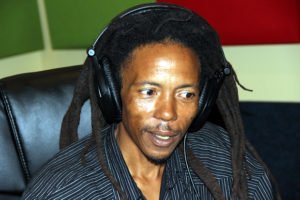 "When it comes to drug trafficking, I think you've seen how nations that are known for this are also known for other crimes," says Zambia's reggae maestro and ex-convict Maiko Zulu. "Trafficking creates an environment for a lot of other crimes such as corruption and counterfeiting products. Exploitation is another thing. Certain businesses, for instance the casino businesses, today are used as conduits to clean drug money which has a direct impact on the economy. So, instead of the national treasury benefitting, you'll find that illicit money which comes from our casinos, is legitimized by members of the trafficking syndicate."
When drug problems in a community are perceived as serious, people must face unpleasant alternatives. They can accept the reality of drugs in their neighbourhood, adapting to a situation that they cannot hope to change immediately; they can change their lifestyle to reduce the threat of drug dealing and violence in their streets and buildings; they can change the environment by some form of community action either with or without the support of the police; or they can flee to safer housing if possible. Many of these alternatives are not available to persons living in poverty or with limited means. Thus, with fewer choices, the poor pay a greater personal price for drug problems than others.