Zambia has beaten South Africa 1-0 in the CAF under-20 semi-final match played in Lusaka.
The junior Chipolopolo toiled to find the back of the net, but fell short on several occasions as Amajita captain Tercious Malepe proved too tough to penetrate.
Both sides shared fruitless chances on target as the local fans grew impatient. The game was pushed to extra time after a barren 90 minutes.
Zambia's Edward Chilufya then nicked in a header from a Prosper Chiluya free kick to shrink Malepe's mojo in the second half of extra time.
The lone goal booked Zambia's slot for a final at the ongoing tournament.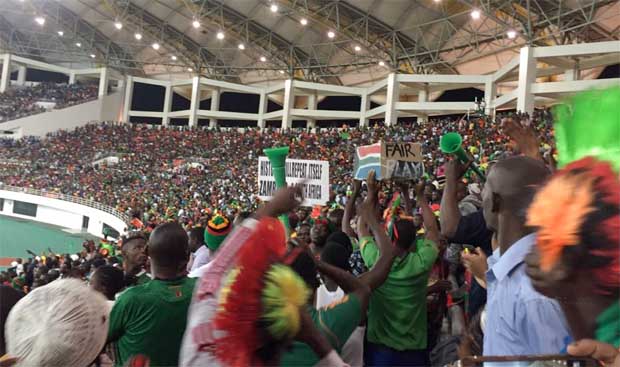 Meanwhile, an investigation is going on at Heroes Stadium after police threw teargas canister during the match, in unclear circumstances.
Police followed some soccer fans who were leaving the stadium and threw yet another teargas canister, causing a near stampede.
The confusion caused panic at the stadium as people started fainting. Babies were crying while the frustrated fans cursed in various languages.
Play was stopped two minutes before the end of the first half of extra time, but was continued after about 10 minutes.
After the game, Police spokesperson Esther Mwata Katongo said her officers used teargas to disperse an unruly mob of soccer fans.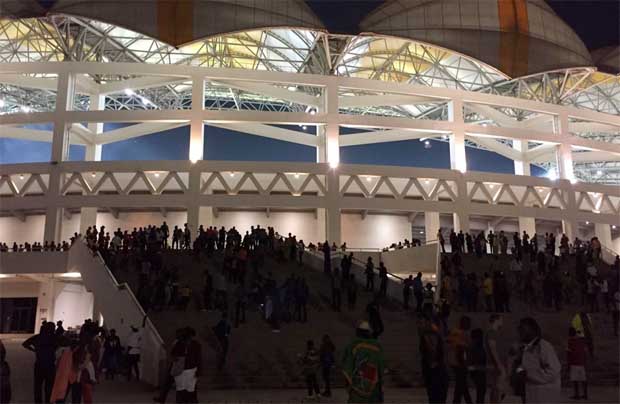 "There was a mob  outside Heroes Stadium which mobilised and wanted to break through and force their way into the stadium while the game was still on. After police repelled them, they started throwing all sorts of objects at them, and this prompted officers to discharge teargas to disperse them," explained Katongo.
"All this was happening outside but due to wind, the gas also affected those that were inside. Our advice is that all those without tickets should stay away from the stadium unlike causing confusion."
More details to come…