MAAMBA Collieries Limited has temporarily filled the Batoka-Maamba road with over a hundred truckloads of rocks to aid stranded motorists.
MCL construction head Pantulu Gogulapati empasised that the initiative was temporal.
"This is just for relief to clear the traffic around here, there will be need for a lasting solution to be initiated if cases such as this are to be avoided. We have loaded about 87 truckloads of rocks and we need 15 more loads for the road to be better," said Gogulapati yesterday.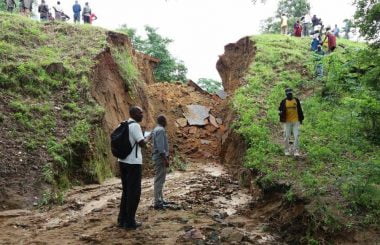 On Tuesday, Batoka, Sinazongwe and Maamba were cut off from the rest of Southern Province after heavy rains washed away part of the Maamba-Batoka road, leaving a seven-meter-long ditch.
This immediately halted all movements and some business activities on both ends of the road and some motorists who were travelling from the Democratic Republic of Congo (DRC) were forced to spend the night by the road side.