UPND president Hakainde Hichilema says it is a shame for President Edgar Lungu to call for peace when he commands his men in uniform to disturb peaceful gatherings.
And ADD leader Charles Milupi says democracy cannot survive in a country which has partisan police.
Meanwhile, MMD president Nevers Mumba has vowed that the Patriotic Front brutality will not stop opposition leaders from engaging the public.
Heavily armed police today sealed off Chainama Hotel along Great East Road where the UPND press briefing was scheduled to occur, demanding a police permit from the party.
After unsuccessful negotiations, the UPND moved its press briefing to the party secretariat in Lusaka's Rhodes Park area.
In his address, HH said President Edgar Lungu was provoking citizens.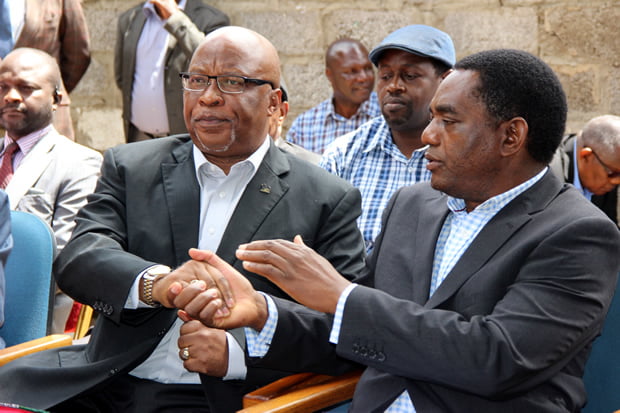 "[I wonder what] Lungu thought by doing that stupid thing he has done at Chinama Hotel, taking armored vehicles there and senior police officers including Namuswa – the one who shoot at our person at the High Court. He (Namuswa) was sighted there, that is the most stupid thing to do for somebody who wants peace in the country. Absolutely, we should call things by what they are, we should not skirt around because he is provoking us, he is provoking citizens but we are smarter than him. Just look at that guy, he can't be smarter than us even the grass knows. Look at the people seated here and look at the people seated around him, just make your own assessment," Hichilema said.
He said his party was strategizing on how to deal with the "dictator"
"We will not fall in his trap, president Mumba said we are rethinking how to deal with this dictator, we cannot continue being tear-gassed, being shot at all the time."
And Milupi said democracy could not survive in a country with partisan police.
"In any functioning country, we have to have a police that looks after the interests of everybody. We have to have a police which first and foremost respects the Constitution of that particular country. What we are seeing with this particular police is that they are doing neither. They have chosen to be subservient to a party in government and by being subservient suppress the rights of everybody else who is in the opposition, we cannot continue in a democracy where we have a partisan police; that is impossible," said Milupi.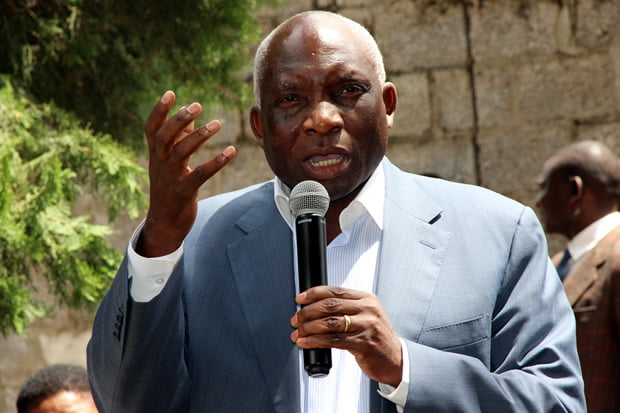 Meanwhile Mumba vowed that PF brutality would not stop them from congregating because it was not new.
"The efforts to brutalise us, they are not the first political leaders in government to do what they are doing. There's a history in our country, in our continent, of people when they get to that position where they believe they can do whatever they want against their fellow citizens. They tried it, this government, this President is not stronger than Kenneth Kaunda, this PF is not stronger than UNIP but Kaunda is not in power today, UNIP is not in power today I want you to understand that life repeats' itself," said Mumba.