In this audio, Mark Mubalama's aunt Maureen Bweupe says her 'son' is a Zambian citizen, in love with Agriculture Minister Dora Siliya.
Maureen discloses that Siliya "prayed for a man of her own" and that "she had never been with a man for five years" before meeting Mubalama.
She adds that the two are in love, want to settle and the government must stay away from their bedroom.
Maureen, who resides in the United States of America, also narrates where Mubalama was born, how he grew up, his relationship with the Namibian President and how women chase after him.
Take a listen:

Maureen has been summoned to Zambia's embassy in the United States to testify in Mubalama's favour.
Meanwhile, Mubalama's other relatives were at the Immigration Offices in Lusaka today, to help him prove his nationality.
In February when Mubalama's nationality case came up before magistrate Betty Malupenga, defence lawyer Lubinda Linyama informed the court that his client wished to change plea.
Linyama said Mubalama wished to register a guilty plea in respect of count two and four.
The two charges were re-read and Mubalama changed his plea to guilty, admitting that he gave false information to a public officer at the national passport and citizenship office, and that he attended school at Kansenshi primary and secondary schools from 1981 to 1993 while believing the same to be false.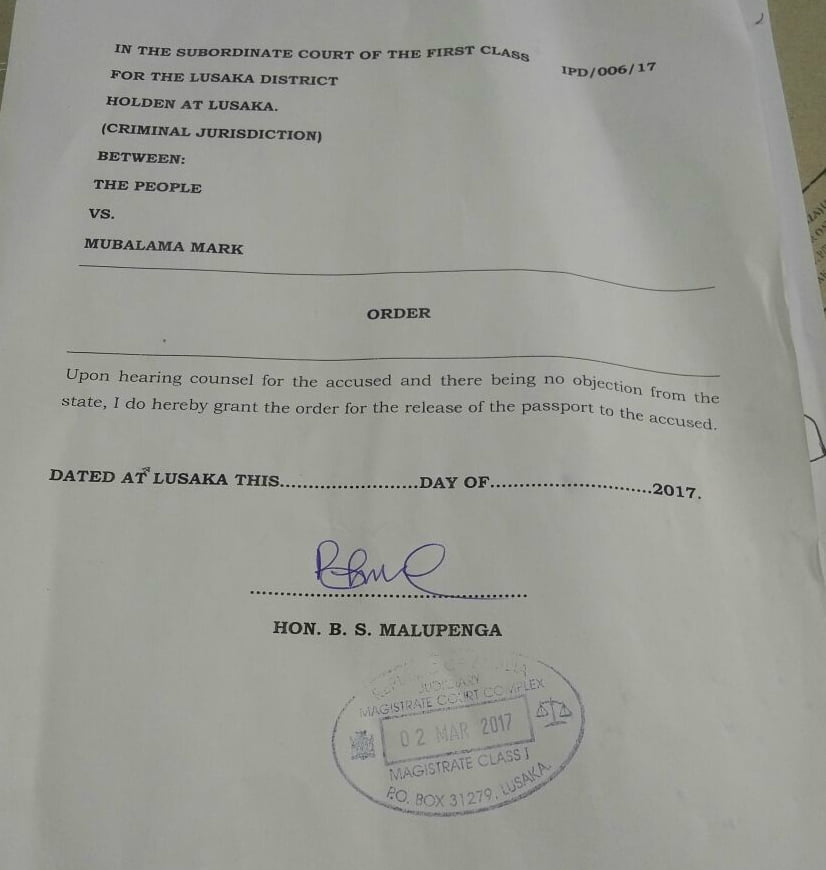 Magistrate Malipenga then fined Mubalama and later ordered for the release of his passport.