Chishimba Kambwili has revealed that President Edgar Lungu personally instructed a director who was acting as Permanent Secretary at the Ministry of Information to single source Star Times of China for the digital migration tender.
And Kambwili says he has all the documents to prove that President Lungu is corrupt citizen number one, from head to toe, who is destined for prison.
Reacting to the revelations in the Auditor General's latest parastatal report, the former information minister told News Diggers! in an exclusive interview that President Lungu personally ordered technocrats who were working on the tender document for digital migration to stop the process and give the contract to Star Times.
Kambwili said this happened behind his back after he had travelled to South Africa with his permanent secretary, leaving the director for planning, a Mr Kaluba, as acting PS.
He added that after returning from South Africa, he ordered the technocrats to continue with the evaluation of bids on ground that he could not act on Presidential instructions passed on to him by a director at the ministry.
Kambwili went further to narrate that when he inquired from Huawei and ZTE among other bidders who were interested in the tender, how much they would charge government to migrate the remaining six provinces from analogue to digital, he was told that it would cost less than US$25 million; leaving him wondering why the President wanted government to acquire a loan of over US$270 million.
Below is Kambwili's detailed narration of how the digital migration scandal unfolded under his ministry before he was fired.
Chishimba Kambwili: The contents of the Auditor General's report are what I know myself but the information he has given is nothing, they haven't highlighted the areas where the corruption took place.
I have been speaking about this Topstar scandal from the time I left government. And people have not taken me seriously. Under normal circumstances, President Lungu should have resigned on moral grounds on this scandal. Government should have taken a step to cancel the contract with Star Times who are the contractor contracted to do the digital migration.
Lungu's instruction to single source Star Times:
How Topstar came about was that when President Lungu and team went to China, they cut a deal with Topstar. At the time they were going to China, we were already preparing for an advert to advertise for tender of the contractor to do phase two and three of the digital migration project. We had selected 12 people whom we camped at Ibis Gardens to come up with a tender document which was going to be floated so that we can receive a response or tenders from different people that were able to do this contract.
In fact, here in Zambia we had three Chinese companies that were all interested in this. Huawei, ZTE and another, had all been coming to the Ministry of Information to inquire over this tender and we discussed that as government we were going to go for an open tender to avoid a scandal.
We picked a group of 12 technocrats from ZNBC, from our ministry, from Ministry of Transport and Communications and we camped them at Ibis Gardens. When I left for South Africa to go and visit Multichoice, the President called the one who was acting permanent secretary, his substantive position is director of planning, Mr Kaluba. He called him and directed him that 'stop whatever you are doing at Ibis Gardens and single source Star Times. When I came back from South Africa with my PS, the PS came to my office with the acting PS and said 'sir, there was an instruction from the President, I want the acting PS to brief you'.
Then he told me, 'I was called by the President and he told me to stop working on the tender document and single source Star Times'. And I told him, 'I do not receive instructions bottom up. I receive instructions up to bottom. If the President wants to do this, he should have called me to give me the instruction for me to come and tell the PS and the PS tells the other people but I cannot receive an instruction through you the acting PS. My instruction is that go ahead with what you are doing until the President speaks to me.
Instead of the President speaking to me, he never called me, he called the PS and went and told him, 'you are the controlling officer, I have given that instruction and follow my instruction'.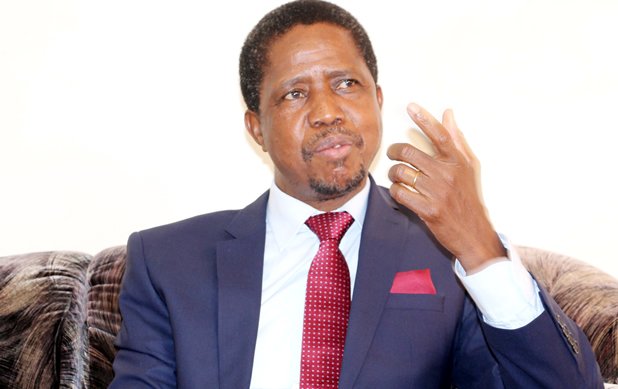 The PS came back to me and said 'even the President has called me and given the instruction. I told him, 'go ahead but do not involve me in this because I do not subscribe to this issue of single sourcing because if we single source, how are we going to compare the pricing?' Mind you, phase one of the digital migration we had already tendered it and we received a response from the contractors and Star Times was the lowest at $9 million. That was to migrate four provinces; Copperbelt, Lusaka, Central and Southern Province which is the line of rail.
So I told them I don't want to get involved in single sourcing because this is why Dora [Siliya] found herself in problems under the [airport] radar [case]. So I said 'I will not get involved'. And to tell you, up to now, the President never spoke to me, he was giving instructions to the PS and I was only being briefed as minister on the progress.
Contract for digital migration signal carrier was not advertised:
What was very suprising was that the quotation that came from Star Times was $273 million to migrate the remaining six provinces. There and then I said, 'this is a scandal!' There is no way that we can migrate four provinces with US$9 million and migrate the remaining six provinces with $273 million. Out of that, the lenders who are Eximbank said the Zambian government must pay $40 million as counterpart funding. So Eximbank was only going to pay $232 million.
After this was done, I said 'go ahead, you have been given instruction by the Principal who has not spoken to me. The next instruction that came from State House was that, you know the law on digital migration states that 'the content provider cannot be the signal provider'. It said government shall advertise for the interested parties to bid to be the signal carriers. There was no advertisement. They just discussed with Star Times and they agreed that Star Times was going to be the signal carrier and they were going to establish a pay TV using the same equipment and that Star Times was going to have 60 per cent and ZNBC 40 per cent shares.
Even if you are foolish and you don't see that this is corruption, how can government borrow the money, the same contractor who is doing the contract is given to run the system and he gets 60 per cent, you as government get 40 per cent through ZNBC.
Govt abrogated ZNBC, Multichoice agreement:
And by the way, ZNBC at this particular time had a contract with Gotv and DSTV which said that ZNBC cannot enter into any other contract of a similar nature, that is provision of Pay TV. So, in doing this, government abrogated the ZNBC, Multichoice agreement. The one who was chairman of the ZNBC board at the time, Dr Mulundika came to see me and I told him 'Doc, there is nothing I can do under these circumstances because I am not the one who is calling the shots. Instruction has already been given, under what circumstances, I don't know. And I don't want to burn my fingers by saying 'don't go down this route. Why don't you go and discuss with the President over this issue?'
And Dr Mulundika went, what they discussed, I am not privy. But I was only surprised that the contract between ZNBC, Gotv and Multichoice has continued while ZNBC had abrogated the provision of their contract which of course stated that ZNBC should not enter into an agreement of a similar nature with any other organisation.
So government did not follow procedure by choosing who was going to be the signal carrier. They single sourced Star Times again and they decided to form a company known as Topstar in which ZNBC was going to have 40 per cent and Star Times 60 per cent shares. Now, how can we borrow as government, then the contractor who was setting up the whole system comes to run the system on government borrowed money, he gets 60 per cent, we get 40 per cent.
I can rest assure you that there are a number of people, in government at State House who are in the silent shareholding in this Topstar, almost all ZNBC vehicles are now written Topstar everywhere. President Lungu must tell the nation what his interest is in Topstar and why he directed that they single source both the contractor to do phase two and three of digital migration and also why he directed that it should be 40, 60 per cent on the shareholding for Topstar.
And when you look at the period, they are trying to use the PPP (Public Private Partnership) law of 25 years, by the time 25 years will come, this machinery would have been obsolete and then they are saying in 25 years, Star Times will remain with 30 per cent, ZNBC 40, 20 will be sold to government institutions and the rest the general public. What an insult to the people of Zambia!
From the beginning, the set up of this Pay TV should have only been ZNBC, government institutions and the people of Zambia.
What is the input of Star Times? The excuse they were using is that 'they are going to run it in order to pay back the loan. Are you telling me ZNBC cannot run a pay TV in order to pay back a loan? Are you telling me ZICTA for instance, which I thought should have been the signal carrier or any other government institution, and not to bring in the Chinese. Why is it that everything now in Zambia is becoming Chinese? That is why you see that Chinese have become truant. They can do anything with impunity and nobody can take action because the Head of State has been compromised. This digital migration is a scandal and I want an inquiry to be opened over digital migration and I am witness number one to go and testify.
President instructed ZPPA to allow single sourcing:
President Lungu must not be looking at people as being stupid. He is even saying bring evidence? Ask him who instructed for single sourcing? And when he told the PS, he said 'I have already directed ZPPA' because they told him 'Sir, we need to get permission from ZPPA for single sourcing'. He said 'I have already directed ZPPA, just write a letter as formality to them and they will respond'.
When you ask, what are the reasons allowed for single sourcing? That can be done under conditions like Emergency and where nobody else can supply that particular equipment or service. But in this case we had ZTA, we had Huawei, and we had many other, even Zambians, one of them was Muvi TV who even said 'we have already installed digital equipment throughout Zambia. Government will not even spend one ngwee because our signal is already digital, we already migrated'.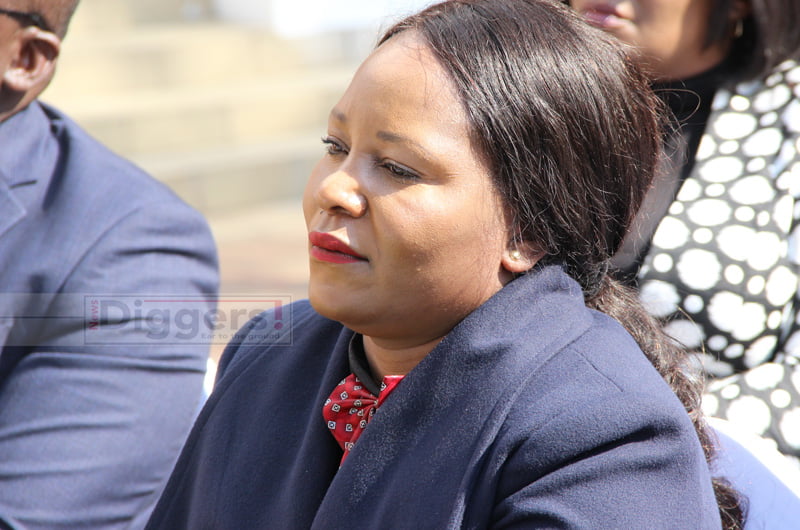 Now the question is, why did government refuse to use Muvi TV equipment which is already set and opted to just go to this? And I feel sorry for this girl called Kampamba Mulenga. This girl is too excited with being minister but she will burn her fingers. When I spoke about it she said there was no corruption in the whole system. Mwaiice wandi Kampamba, amenso yabantu yalalya. And don't think you are clever. You are being used. I used to defend government. Who doesn't know? Have you seen how they are insulting me? Everybody, including Lungu and his aides. When I was defending them I was the darling of the whole government.
Today they are saying I am bitter. I am only trying to save the people of Zambia from losing their money. That is why I refused while in government to be part of that discussion of the tendering process because I didn't want to burn my fingers. I told my PS, 'I don't want to be involved, just be briefing me', because there is no way you can single source such a huge project which was not even an emergency.
That's why Lungu must tell us! And when they went to China, they took all the ministers who had something to do with what they went to do in China. And one of the things they went to discuss was digital migration; but they left me. The other ministers who had portfolio issues were taken on board but on this one they took the Director General of ZNBC, they left even my PS. And the person who knows all the details about this deal is Amos Chanda. That is why these people are building all over. There is no way we can use $273 million on phase two and three of digital migration.
I did a sample, I asked ZTE how much it would cost us, they were indicating about US$19 million, I asked Huawei, they were indicating about
US$21 million. How have we gone to $273 million and you Zambians are saying I am bitter. I am not bitter. I am only trying to help you to save the money. These people have become stinking rich, arrogant and unreasonable. Because with the corruption that they have done and the money that they have made, if they were normal human beings, by now they should have even stopped coming out in public because aba bantu nibakabolala! Niba poooompweeeee! Ba mushiibila insala!
I picture Lungu in prison:
That's why in this country they can never fight corruption because President Lungu is corrupt citizen number one. I know a lot and within the next three months I will unleash a lot of findings. When I see Lungu, I feel pity for him because I can already picture him in prison. What he has done, I can mirror him in prison. Kaizer Zulu, Amos Chanda, Kampyongo and many other ministers, I can mirror them in prison. They think they are clever but they are not clever, it is only a question of time. People are not stupid.
Even us the people, tuli bamulomo. Because this man had a record of having misappropriated K36,000 from a client while he was a lawyer. And all those Zambians who are saying President Lungu is not corrupt and there is no corruption in Lungu's government, I am saying this without reservation, they are foolish! Without apology and reservation, they are foolish because the writing is on the wall. The man is corrupt.
Lungu is corrupt. Lungu ukufuma kutukondo ukufika kumishishi (from his toes to his hair), it is all corruption! His walk is corruption, his talk is corruption, his sitting is corruption, whatever he touches is corruption…as long as Zambians don't take action against this man, allowing him to go up to 2021, this country will be broke, it will be bankrupt. The man doesn't care. I can face him in State House and tell him in his face, 'bwana you are corrupt' I will not fear him. I have got documents and if they want, let them take me to court, it will be Chiluba vs Dipak Patel and Nawakwi.