Home Affairs Minister Stephen Kampyongo has asked the Zambia Police Service to enhance their efforts in curbing crimes associated with abuse of Information and Communication Technologies such as social media.
And Inspector General of Police Kakoma Kanganja says the Police Command is working towards repositioning the Zambia Police Service to make it more responsive for enhanced public order and safety, in line with the service's many national aspirations.
Speaking when he officiated at the Zambia Police Day commemorations in Lusaka, Monday, Kampyongo noted that it had become order of the day for people to concoct stories which were a threat to national security.
Kampyongo expressed worry that institutions of governance were threatened and said it was important for the Ministry of Home Affairs to team up with the Ministry of Transport and Communications in ensuring that citizens were protected from cyber criminals.
"While my government is working tirelessly to support the law enforcement officers, as minister responsible for internal security, I would like more effort being devoted to curbing crimes associated to abuse of the Information and Communication Technologies, including social media and organised crime. It has become order of the day that people without reasoning and with all the impunity can wake up and concoct stories which are a threat to national security. The institutions of governance are threatened and so it's important that we team up as we have with the Ministry of transport and Communications in ensuring that we protect our citizens from these cyber criminals," Kampyongo said.
The minister also implored the officers to observe professionalism at all times.
"Inspector of General of Police, I wish to urge you to ensure that even in our quest to protect constitutional order and national security, discipline and professionalism are enhanced in the service. I hope this will be supplemented by the pronouncements you made of restructuring the service to make it effective. Discipline and professionalism are fundamental reasons the bar of responsibility is set so high and also accounts for the effective functioning of the service, and ultimately the Ministry of Home Affairs. You will all agree with me that besides having policing strategies such as community policing, members of the public demand efficiency and impeccable conduct from you our men and women in uniform," he said.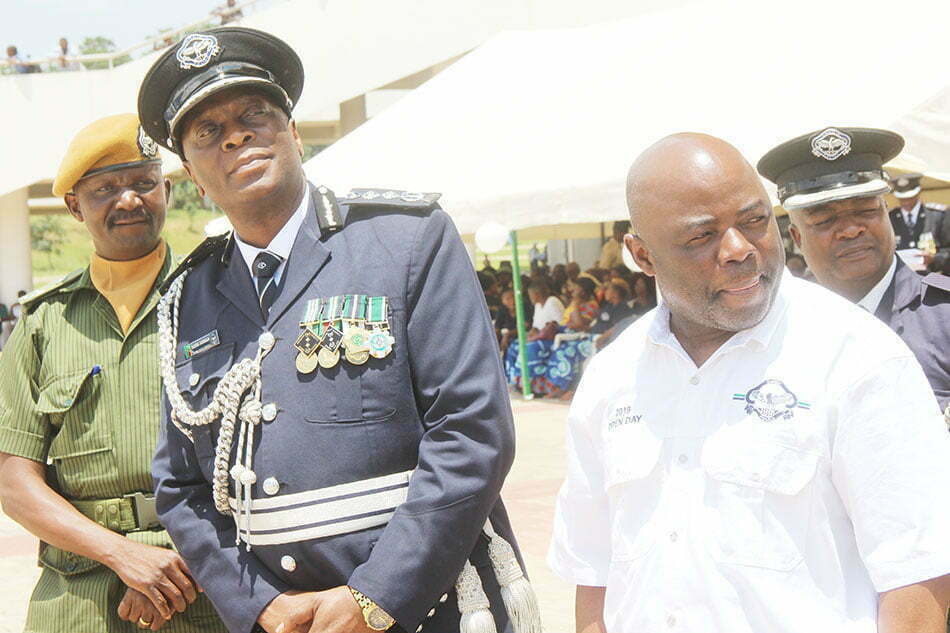 "I know that the Command is equal to the task and is working towards addressing these issues. As Minister responsible for Home Affairs, I know better than anyone else the work which you our dear officers do. I am aware that the work you do entails great risks, yet you are ever ready to respond to difficult and unexpected crime situations at any time. This in itself is an act of courage and selflessness. Police officers are, therefore, our everyday heroes and herons. The police day is therefore the day on which we acknowledge your sacrifices and hard work."
He further assured the service of government's commitment to improving conditions of the Police officers.
"My government remains committed to supporting the noble work of the police. This has clearly been demonstrated by the various programmes that we are implementing and the Inspector General did mention some of the programmes which this committed government is undertaking. The construction of decent offices and housing units is a case in point because we know how difficult it has been for you our dear officers when it comes to accommodation," said Kampyongo.
Kampyongo also promoted Woman Constable Mapani of Paramilitary Battalion to the rank of Sergeant in commemoration of Police Day and Women's Day celebrations.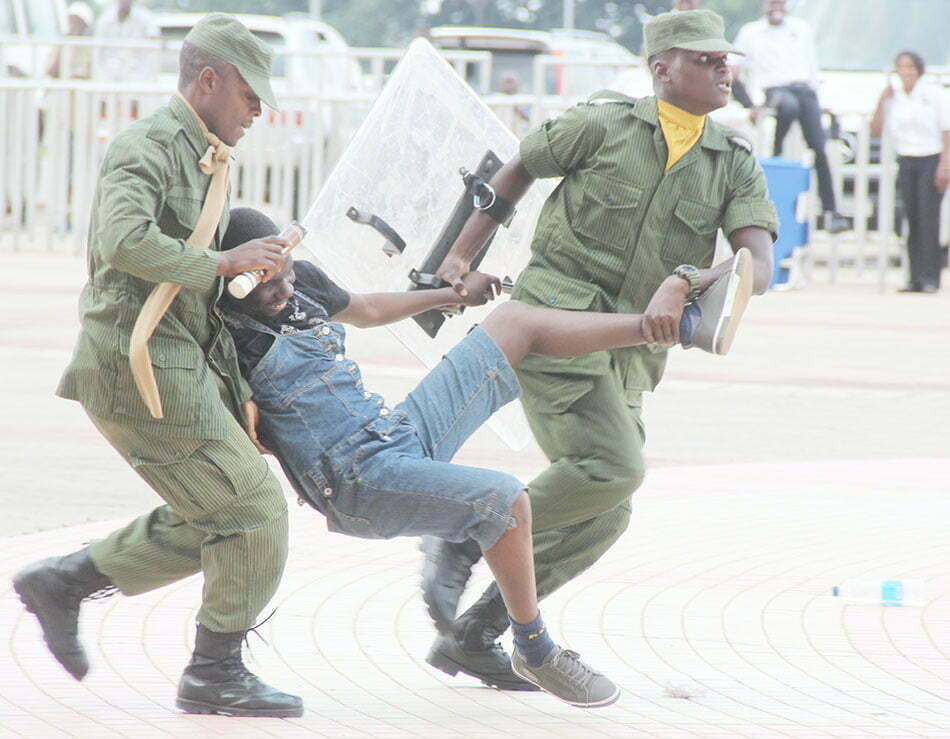 Speaking at the same event, Kanganja disclosed that the Police Command was working towards repositioning the Zambia Police Service to make it more responsive for enhanced public order and safety.
"Being mindful of the many national aspirations, my Command is working towards the repositioning of the Zambia Police Service to make it more responsive for enhanced public order and safety. We will soon be launching our strategic plan, which is a precursor to the restructuring of the service. This will involve a comprehensive review of our organizational structure in order to create and upgrade some positions and generally expand the police establishment. Additionally, we are enhancing community policing by encouraging the active participation of various stakeholders, so as to ensure that no one is left behind in the promotion of public order and safety," said Kanganja.
During this year's police day commemorations, 2,006 officers were honoured with medals for exhibiting dedication to duty. The medals were in four categories including: distinguished medals; meritorious medals; bravery medals; and long service medals awarded to two, 32, 52 and 1920 officers respectively across the country.
This year's Police Day was commemorated under the theme; "Police and Community – working Together to Promote Public Order and Safety for a Smart and Prosperous Zambia".