Minister of Higher Education Professor Nkandu Luo says she hopes President Edgar Lungu will decide to reopen the Copperbelt University now that students have apologized for their conduct.
And Professor Luo says justice will prevail over Vespers Shimunzhila's death.
Meanwhile, first year University of Zambia students have appealed to Prof Luo to reconsider her decision to abolish meal allowances saying they depend on it to survive.
Speaking at the Together We Remember Vigil held in honor of Vespers and other victims of riots, Thursday, Prof Luo said as an appointee of the Head of State, who acted on his behalf, she hoped he would decide to reopen CBU after the students apologized.
"I want to remind you that your working life is very short, so let us not spend a lot of time in universities because of closures. As I have said, I closed CBU with heavy heart. My decision has never been to close any institution. But I want to applaud the CBU students for taking the trouble to apologise to the President of this Republic. I am only an appointee of His Excellency the President of Zambia and if he finds it in his heart to forgive them, who am I? I act on his behalf, so I want to applaud them for apologising," Prof Luo said.
And Prof Luo said justice would prevail over Vespers' death.
"What I want to say is that I have had an opportunity to visit Vespers' home in Namwala and I have seen the way her parents are affected and my heart has bled. I will not comment much on this because this matter is currently in Court. But at an opportune time, justice will prevail. But any of you who will have an opportunity to go to the home of Vespers and see how the mother is affected, you will agree with me that justice will never replace loss of life," Prof Luo said.
"But I am so happy that you have taken this initiative yourselves because like the master of Ceremonies said, I am embattled by those who decide to misunderstand why I am against violence and I am sure some of you will feel the way I feel because I am in touch with the family of Vespers and I have been to Namwala and seen the kind of family she came from and how if she had graduated, the impact it would have had on her family. So please, what we are saying tonight, let us practice it. Let us see a time when there will be no riots here."
She said her door was always open for dialogue.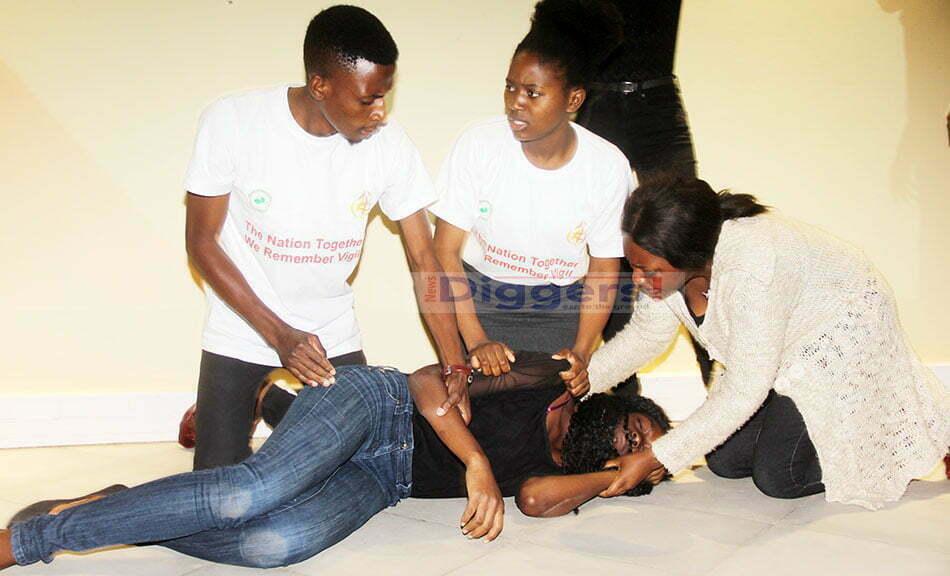 "For those of you who may not know, I am one minister who has an open-door policy. Students who have had issues have come to my office and we have talked. Why should we have a portion of you wanting to go to the streets to burn tyres and start breaking people's cars? If you had a minister who doesn't allow you to come and speak to her, that's a different thing. But really, you have no justification whatsoever for rioting. And a lot of people will say this about me that I have given an open-door policy, even college students come to my office, trade school students come to my office… because that is my job as Minister of Higher Education. If there were no students, I would not be minister. I am Minister for Higher Education because of you. If tomorrow we close down all the institutions, I will have no job. So I want you to know that my office is your office, so let us use this opportunity tonight to open a new chapter, especially to you the leaders here. If you have an issue, feel free to come and talk to me," said Prof Luo.
Meanwhile, first year UNZA students appealed to Prof Luo to reconsider her decision to ban meal allowances.
"Fellow students, you will agree with me that meal allowances have a greater impact on our daily lives as students. This is in such a way that it is the same meal allowances that we use to pay for our accommodation, buy groceries, use for other school needs such as printing out of assignments and buying of books as the book allowance is not enough and we also use it to help out our families back home…As affected students, we have been affected physically, emotionally and academically as our lives are on stand still. We don't know if we will continue with studies," said a representative.
In response, Prof Luo said their request would be considered depending on the "resource basket".
And speaking at the same event, Religious Affairs Minister Rev Sumaili emphasised the need for peace and unity in the country.
"Government is happy to be associated with an initiative that propagates national values and principles for social transformation of our country. Our country has a long history as a beacon of peace, let us continue to preserve this peace. We have a responsibility to promote our rich history of unity in diversity as a people and continue to uphold the country's motto of One Zambia One Nation. Let us not allow anybody to divide us and disturb the peace we have enjoyed since our independence… you our young sons and daughters hold the future of this country, as such, you have a critical role to play in peace building," said Rev Sumaili.
Meanwhile, UN resident coordinator Dr George Okech also called for peace in the country.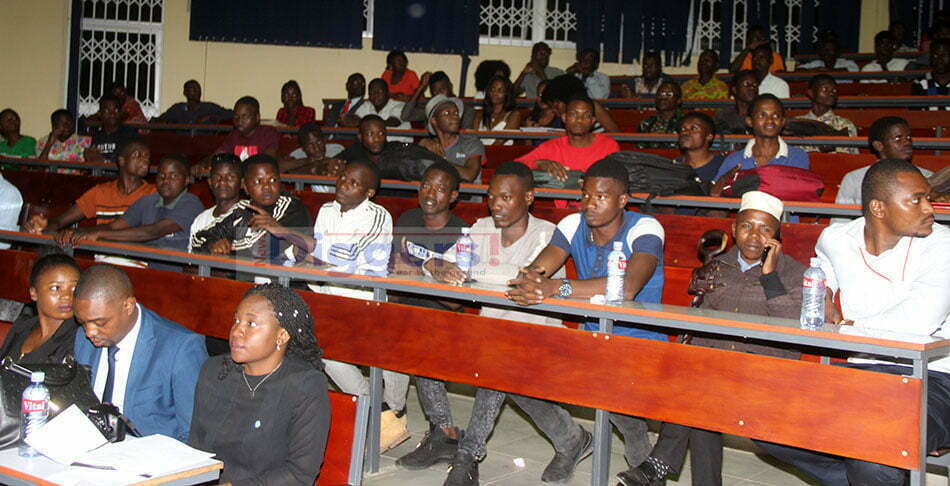 "I wish to state at the outset to congratulate Together We Remember for continuing to organise events across the globe to commemorate the victims of atrocities throughout history and celebrate the stories of up standers who have acted to save lives. Now more than ever, let us unite in the fight for universal values and build a world of equality for all. There is no place for hate, racism and prejudice…Zambians must not take the peace it enjoys for granted but should cherish it because it is peace building block for sustainable development and the nation's future," said Dr Okech.
The remembrance vigil was originally scheduled for February but had to be postponed after several artistes pulled out following outcry over Prof Luo and Rev Sumaili's involvement in the event.