The Financial Intelligence Centre has reported a 33 per cent increase in the amount of money that Zambia lost to financial crimes from K4.5 billion in 2017 to K6.1 billion in 2018.
And FIC Director General Mary Chirwa says criminals are using law firms and accounting firms to launder their money.
Meanwhile, Chirwa says the agency cannot fear criminals because it is now able to follow them to 160 countries across the world.
Giving highlights of what is contained in the 2018 trends report after Attorney General Likando Kalaluka launched it at Intercontinental Hotel, Friday, Chirwa attributed the increase in suspicious transactions to an increase in the value of transactions related to corruption.
According to the FIC's 2018 Money Laundering/Terrorist Financing Trends Report, among the financial crimes committed last year, corruption cases ranked the highest, with an estimated loss of K4.9 billion. Tax evasion ranked second with an estimated loss of K1 billion whilst theft ranked third at K110 million. Theft was in fourth place with an estimated loss of K54 million.
"There has been an upward trend in terms of the amounts that are being laundered. If you recall, in 2017 we were saying the reports which we disseminated to law enforcement agencies were coming to about K4.5 billion and in 2018, we disseminated cases which are coming to about K6.1 billion. And we have separated in terms of the amounts, of course the largest being in terms of corruption," Chirwa said.
"The most prevalent forms of corruption noted in 2018 were those involving bribery, self dealing or conflict of interest. For bribery, it is not something which I should even explain so much, for some of the services, someone expects to be paid and some of the things are unnecessary. If we all live with integrity, we can take away this particular crime because it is unnecessary. On conflict of interest, from the cases we have handled, it is stemming out of selfishness. People sit in tender committees, they are able to approve companies that they belong to, to be awarded tenders. I think that is unacceptable. We should be able to have a fair ground for business so that every sector of our economy should start booming."
She said she was glad that the World Bank sanctioned ZTT, a company which admitted to defrauding the Zambian government.
"In terms of public procurement activities, we saw a lot of corruption in these issues regarding public procurement and I am glad that a day or two ago, World Bank sanctioned one of the companies for using forged documents to outplay other bidders, and this is in Zambia. So when we say there is unfair competition, people are coming up with companies specifically to get a contract and they are awarded, I think this trend needs to stop so. Procurement corruption has led to the crowding out of legitimate businesses, it has also increased the cost of public projects," Chirwa said.
And Chirwa said explained how criminals were laundering their money.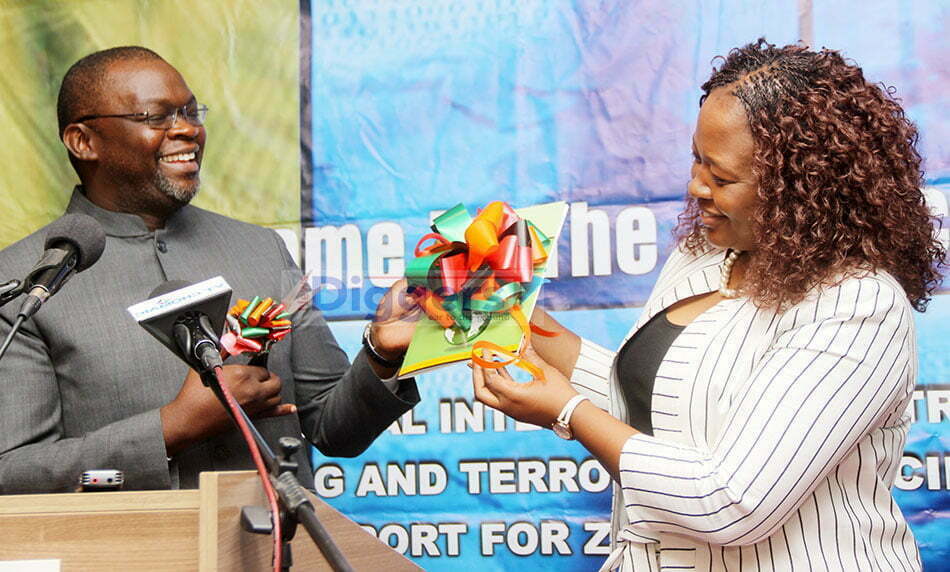 "Specific methods that we saw being used for laundering funds, is the use of shell or corporate vehicles, use of gate keepers such as law firms and accounting firms, use of domestic financial institutions, ineffective controls in public institutions and disposition of property. So all these are methods that law enforcement are aware of and we are working closely with law enforcement," she said.
"DNFBPs (Designated Non-Financial Businesses and Professions sector), this is a sector that we have seen being used so much by the launderers, everyone who wants to seemingly be clean even when they are not, will put other people in front of them and I am glad that we have MOUs with Law Association of Zambia, we are doing an MOU with ZICA so that we are able to exchange notes on how best some of these sectors can be protected from being used by the perpetrators of crime. DNFBPs have been really vulnerable, they are being used to buy properties out of monies that have been illegally acquired."
Meanwhile, Chirwa said it was good that the country had identified that corruption was a challenge.
"It is good that we are identifying that we have a problem and therefore, we will be able to strategist and find solutions to it. There is no need to be scared of the criminals, the criminals should be scared of us because we have the mechanisms to identify them," Chirwa said.
She said FIC had also surrendered two cases of cyber crimes involving K2 million to law enforcement agencies.
"We have been able to disseminate two good cases to law enforcement involving two million that was conducted in the cyber space. The cases involved hackers infiltrating the networks of various organizations without being detected and impersonating the suppliers, customers and even employees in order to defraud third parties into losing money. I think most of us went through issues of 'oh, my account has been hacked', and there were quite a number of cases that we were able to look at," Chirwa said.
"We have made various recommendations in that respect and we hope that this document will be sued to improve how we combat cases in the cyber space."
She said the FIC was also able to trace some suspicious transactions involving Mukula to Asia.
"In terms of environmental crimes, many of the individuals in the illegal trade of Mukula (involving K2,156,000) established other businesses through which these proceeds were laundered. Again, we have heard so much about the Mukula tree and unfortunately, we have been able to identify that these proceeds are going to Asia and I am glad that we are now in 160 countries so there is no where to hide, we will still be able to find you and highlight you to law enforcement," Chirwa said.
Among the centre's achievements in 2018, Chirwa said FIC was admitted to the Egmont Group of Financial Intelligence Units.
"We were admitted, in September, to a group called Egmont, which is a group of FIUs. As indicated, it is not easy to be apart of this group because the information that we have access to is information for other countries but it also gives us access to all transactions worldwide, especially for institutions that are part of that group so that illicit flows are able to be followed and proceeds of crime are identified and if possible, repatriated back to the countries. So it is a very big achievement for the centre and the country as a whole and the law enforcement because then, it makes our work easier," Chirwa said.
"During 2018, the FIC successfully coordinated the mutual evaluation of Zambia and the report will be published after the 4th of June, I should say here that we faired very well as a country, out of this report, I think we are one of the best in eastern and southern Africa and it shows that as a country, we are putting in measures to ensure that our financial systems are protected and this can enhance investor confidence in the country because it breeds confidence that we have put in measures to ensure that our financial systems are not abused by perpetrators. We can talk about corruption and that it is rampant in the public sector and so on, like I said, it is good that we know it is there, we have identified how it is being done and because the international community knows that we have identified, they expect us to put measures to fight the crime."
She thanked government for allowing the centre to work independently.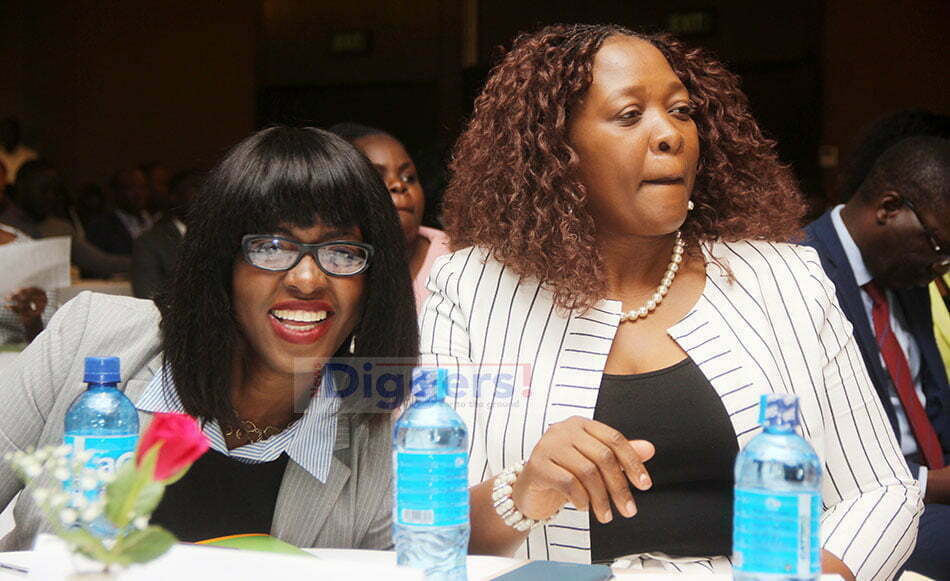 "FIC is a government institution whose operations are fully funded by government and we need to applaud government for the good work that they are doing. Like the chair intimated earlier, there has never been interference in our work, hence, we are here today and we are able to execute our mandate and if there is any part of government that is not working, then it is just out of their own doing. I believe every government institution does not go through interference because I have not gone through it and if that is the case, it just takes all of us to put our heads together to ensure that the right thing is done," said Chirwa.