ELECTORAL Commission of Zambia (ECZ) chief electoral officer Patrick Nshindano says more people will not vote in 2021 if the old register is maintained.
And UPND leader Hakainde Hichilema says yesterday's presidential summit organized by the ECZ was a sham.
Meanwhile, NDC leader Chishimba Kambwili has wondered how the Commission based the voter registration on the Constitution Amendment Bill Number 10 of 2019 when it was still in parliament.
Speaking at the presidential summit held in Lusaka, Thursday, Nshindano said parameters had changed.
"If you look at the new register, this is the register that was under contention in 2016, it was a register before the Constitutional Court as the basis of challenging the presidential results. We have, as a commission, undertaken delimitation of constituencies, wards, polling districts, polling stations and renaming of those polling stations. The Commission cannot arbitrarily assign citizens to where they should vote from, that is not possible. Even…I can't shift an individual who was voting from Chelstone Clinic for example, and after delimitation, that polling station has moved, I move them arbitrarily, how will they know? Do they still exist in that geographical area? So these parameters have changed. The current parameters on the ground and those on the register are totally different! They are not the same at all. We are going to disenfranchise people more by not doing what we are doing now because, if you turn up now with your old voters card under the old parameters of the register, you will not find your details there," Nshindano said.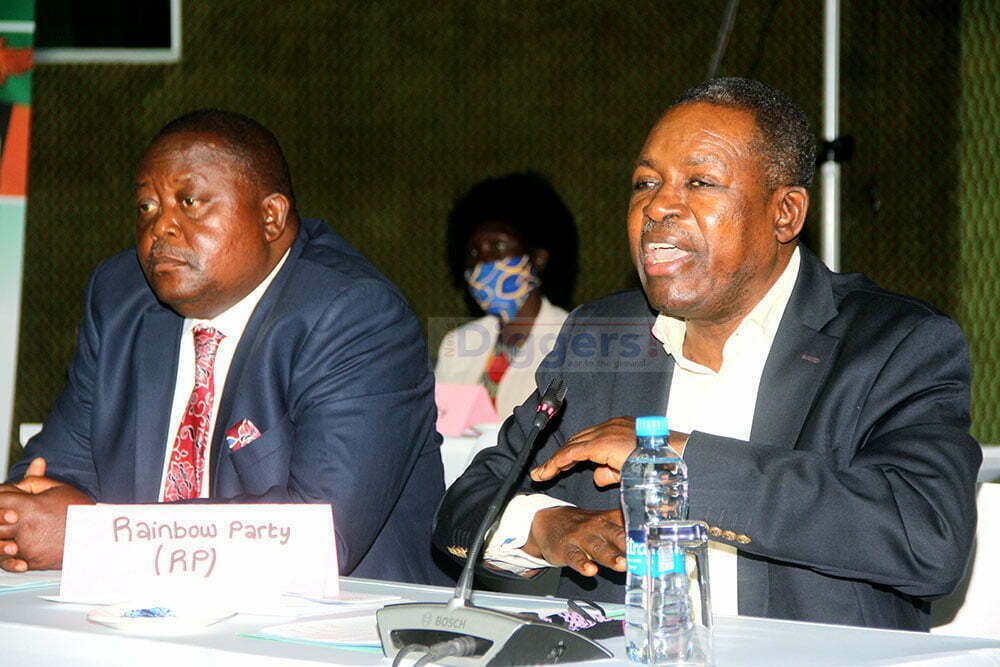 He said UPND was one of the stakeholders that who were part of the election consultative committee in 2016.
"Allow me to share with you the audit of the voters register. Before the commencement of the voter's register, political parties, as stakeholders, following the remarks highlighted earlier on questioning the credibility of the register, were requested to appoint representatives to sit on the election consultative committee and all political parties that were involved did submit those names. The MMD had Allan Mbewe, the PF had nominated Kelvin Fube, FDD had Mr Kaluba Simunyimba, the UPND had Dipak Patel, and Stephen Katuka. ADD had Tery Mubita, among others," Nshindano said.
"This is an extract from the correspondence and specifically, this is extracted from the UPND…Removal of the deceased persons from the register was also another aspect that was highlighted and one of the issues that was raised from the audit is that yes, indeed, the register contained a number of deceased persons. Based on the Commission's estimates, we anticipate that we should have almost 1.4 million deceased persons on the register."
He said there was a possibility of the country getting up to 12,000 polling stations next year.
"During the mobile registration, the Commission intends to service all 8,999 polling stations of the commission. Currently, that is the number, that number is expected to go up as a result of a change from streams to polling stations. So as a country, we expect to have close to 12,000 polling stations moving into 2021. During the static registration, the Commission will also service all 116 district centers, so we are going to have in addition to the mobile registration, static registration which will be set up in all the district centers," Nshindano said.
"According to our statistics, we have close to 8.8 to 9 million eligible voters and our estimates indicate that to achieve that target, assuming that everybody turns up, each polling station will only be required to register 33 people per day and that is doable."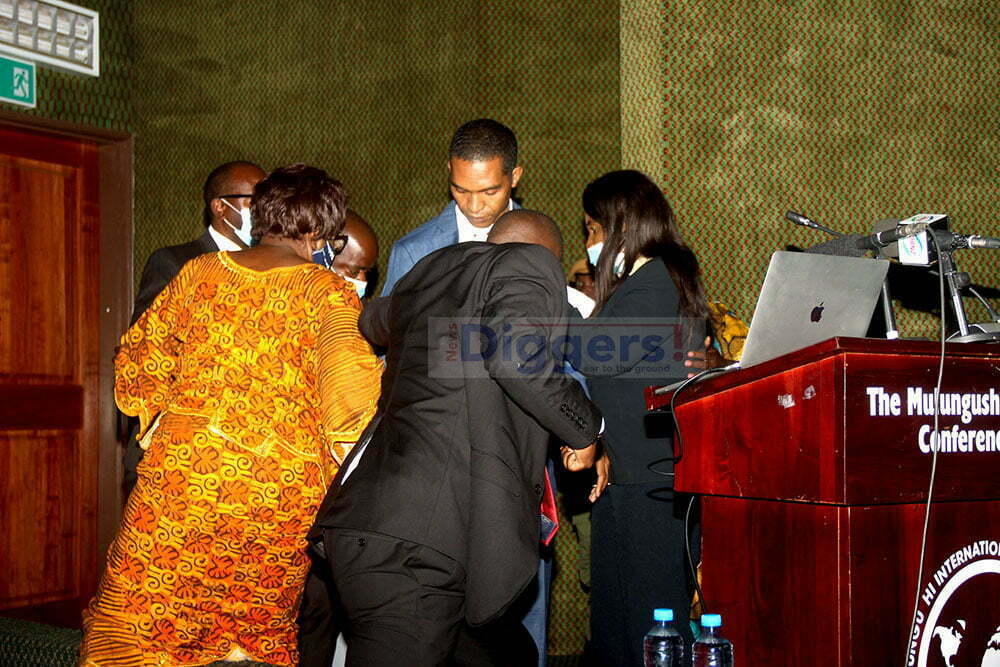 He reiterated that a new voters' register was recommended by political parties.
"Allow me to share with you why the Commission is doing what it is doing currently. Firstly, let me take you back to 2016. As the Commission, we always take into account and review the electoral process after every election when there is a review process, to take into account all the concerns that were raised by stakeholders and the recommendation thereafter. This is an illustration of 2016. One of the contentious issues for 2016 was the voters' register… [It] was highlighted as compromised, was highlighted to have issues to do with foreigners on the register, among other aspects, including deceased persons. We also had international and local observer missions who also made recommendations based on the environment and other factors," Nshindano said.
"One of those critical aspects that came out was in regard to the old register at that particular time. A voter registration audit was conducted by a team of international experts recruited by ECZ from the United Nations single electoral roster in parallel with the inspection and certification of the register. Based on the European report, they did mention with regard to the statistics;…in reference to the deceased based on statistical analysis, approximately 400,000 deceased voters remained on the register since 2010… [and] over 700,000 deceased voters may be on the register since its initial creation in 2005."
He added that the EU mission recommended a review of constituencies.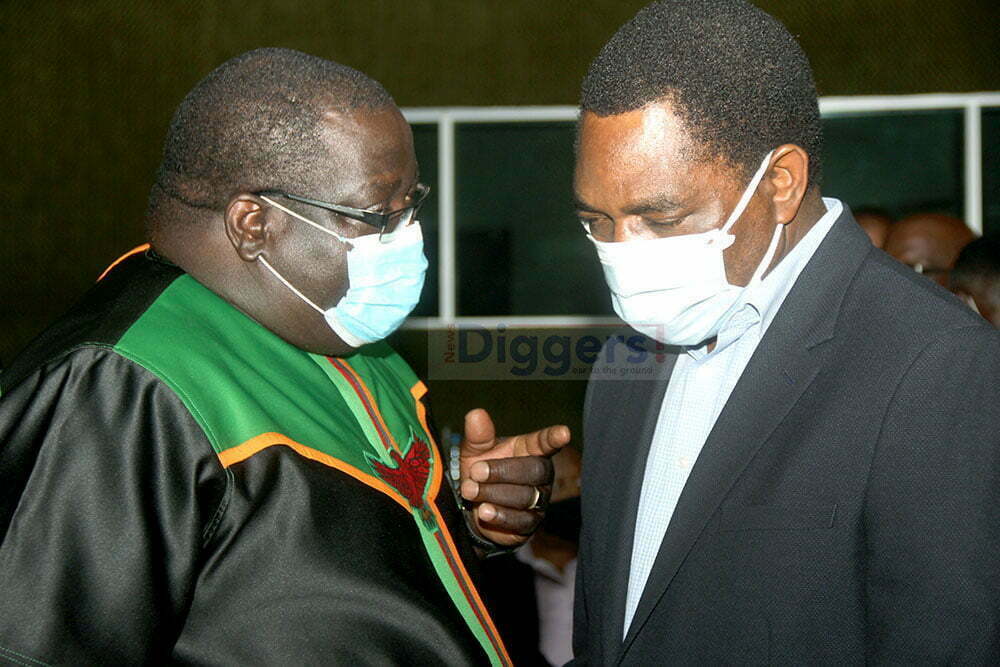 "The EU mission recommended that a review of constituencies' boundaries be undertaken to ensure that constituencies better reflect population distribution, thus contributing to greater equality of the vote," Nshindano said.
And Nshindano said stakeholders would be consulted on the way forward regarding the right of prisoners to vote next year.
"What has been done so far is that the first step was for the commission to institute an independent technical committee. That Committee consisted of the Zambia Law Development Commission, Zambia Correctional Service, Zambia Police, Ministry of Justice, Human Rights Commission, Department of National Registration, Passports and Citizenship, Non-Governmental Organization Coordinating Council, Christian Monitoring Group, Prisons Care and Counselling Association and the ECZ. Thus far, some of the activities that have been undertaken include a mapping exercise of correctional activities across the country, comparative studies with countries where prisoners' voting is undertaken; these include South Africa, Namibia, Kenya and Lesotho, to learn from other jurisdictions that allow a person in lawful custody to be able to vote. Legislative audits and drafting to ensure that as we embark on this exercise, all the pieces of legislation are aligned to the guidelines that will be put in place," Nshindano said.
"Following the completion of this exercise, the commission, through the lead of the ZLDC, has embarked now on seeking stakeholder consultations. We just had one last week and this week involving the stakeholders to share with them the findings and the draft guidelines that will be implemented and indeed the legislative audit and drafting that will be required."
And during the presentation, there was panic when the chief electoral officer almost collapsed.
Nshindano, who made a close to an hour presentation, was seen almost going down before some officials came to his aid.
This brought panic as some of the officials were seen removing his necktie and helped him to sit down.
FDD leader Edith Nawakwi rushed to where Nshindano was and asked him if he could take rest as some security officers stopped journalists from photographing him.
After a few minutes, Nshindano proceeded to give his presentation.
"Your excellences, standing for a longer period sometimes may lead to such but I am okay. Once again, apologies for that hiccup," said Nshindano.
Meanwhile, as Hichilema was giving his position on online voter registration, FDD leader Edith Nawakwi was heard passing running commentaries while others such as Chilufya Tayali and Peter Chanda continued to shout by telling the UPND leader to stop talking.
And after the summit, Hichilema told journalists that the meeting was a sham.
"This meeting was really about passing time. The substance will be when we meet the commission for them to look at the issues we were raising, legal issues there. For example, there is no way the commission can say they are not concerned about how the national registration is being issued because you cannot be a voter without an NRC. What the mobile NRC process is doing, the five provinces they started with phase one, they issued NRCs to everyone who was eligible. In phase two in five provinces, they are not issuing NRCs so they are disenfranchising voters. ECZ needs to be interested in such matters, otherwise, they cannot achieve the nine million voters they are projecting," Hichilema said.
"If not, you will have a skewed voter register and that's rigging elections. And you cannot suggest here that we must not say those things, if we say them, we are alarming people, we are not. And that we must be arrested, for what? That is a joke! There must be rule of law, there must be no violence, there must be fair registration of voters, otherwise you are disenfranchising the people who are registered under the law as it is continuous registration. So, this a sham of a meeting and we take it that if we spent a few hours here, we would have substantial and meaningful time with the commission and they must be available to all stakeholders, all Zambians. That is their duty, that is why they were created."
He likened the summit to a grade four class session.
"The questions have not been answered. The ECZ came to issue an instruction like a grade four class session. Even in grade four sessions, the pupils are respected because the pupil's questions are answered by the teacher. That is what learning and teaching means. In this case, you can see the draconian behavior by the ECZ. Even lecturing to us as if we don't understand what we are here for. They must work within the law. The law is very clear; you cannot remove six million registered voters because the electoral process doesn't allow that. They talk of dead people as though after the new register is made, no one will die. You can register in the morning, in the afternoon you are dead. So it is such a senseless and lack of logical argument that they are making. So the process of removing dead people is different. It is not about a new register, it is different. With COVID-19, with so many diseases, so many people will die before the election day. So are we going to start a new register again? This is unacceptable! This is so cruel, it is so uncivilized to be honest. They must do better and we will get them to do better because that is their job. It is our job to demand for what is right," said Hichilema.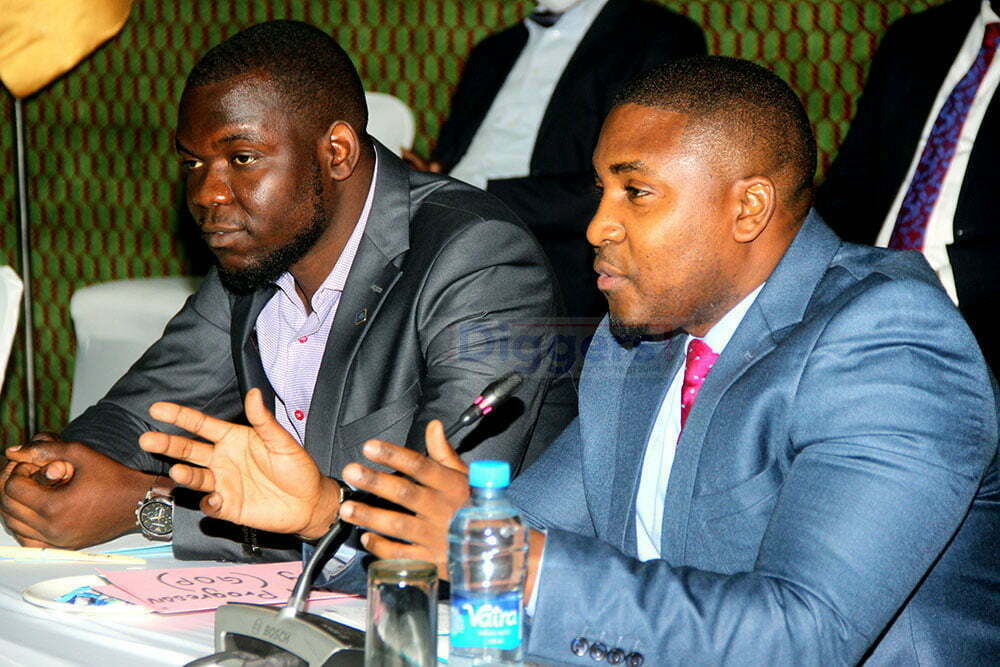 And Kambwili wondered what would happen to the delimitation exercise if Bill 10 did not go through.
"And by the way, what has shocked me in this meeting is that they seem to be doing all this, coming up with the register, based on Bill 10. You heard, they said, 'let us support Bill 10 in order to do delimitation'. They are basing the registration on Bill 10, [but] what will happen if bill 10 doesn't go through in Parliament?" asked Kambwili.
Meanwhile, President Lungu and Hichilema snubbed each other during the summit. The two leaders did not even take time to greet each other.
After the summit, President Lungu walked out, leaving Hichilema seated in the Centre.