Agriculture minister Dora Siliya has commended the World Wide Fund for Nature (WWF) in Zambia for its efforts in promoting environmentally-friendly farming practices.
WWF is spearheading conservation farming in Sioma district in the Western Province of Zambia where it has recruited about 3,500 farmers since 2009, providing training on the practice of conservation farming along with seed capital.
Domiciled in the Sioma Ngwezi National Park, Sioma farmers live side-by-side with nature and their farming activities have sometimes been a source of conflict between them and wildlife in the area.
The minister has acknowledged WWF's good work, saying it is important that small-scale farmers continue with the practice even in the organization's absence as it helps preserve nature and withstands unfavourable weather conditions.
"In a world influenced by climate change, we must take efforts to mitigate its (climate change) harsh impacts by reducing the use of harmful chemicals, an example of which are fertilisers," Siliya said.
"Because of our changing environment, there is a real case for organic farming which has also proven to improve yields."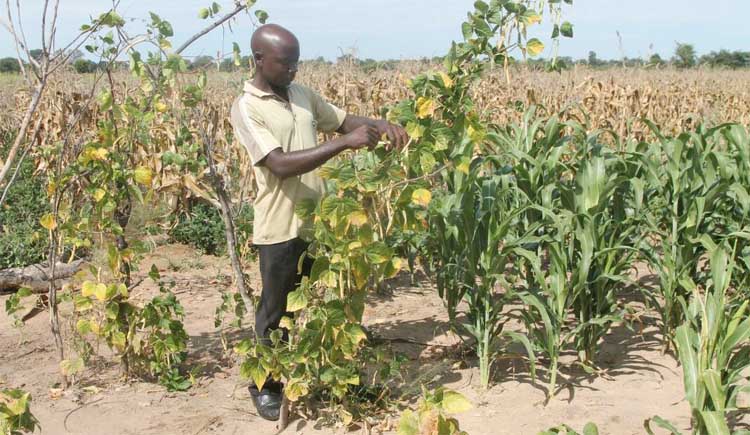 According to Provincial Agriculture Coordinator for Southern Province, Dr Max Choombe, conservation farming has a lot of benefits as it preserved the moisture in the soil with minimum disturbance to the soil.
"Conservation farming is four times quicker than conventional farming, especially on the preparation of land. In contrast, conventional farming involves intensive tillage (ploughing), concentrated monoculture production and extensive use of chemical fertilizers among other harmful practices" he said.
Dr. Choombe added that conventional farming was costly in terms of labour because, "it consume a lot of time and most importantly is not a good practice for soil health". He urged farmers to adopt conservation farming, explaining that even their yields would be larger.
And WWF Zambia, Head of Communications, Eneya Phiri, said the organisation's focus is to improve the lives of Zambians by working in harmony with nature.
"We are a people focused environmental organisation working to conserve nature for the benefit of Zambians. Our four strategic areas of work – People, Freshwater, Wildlife and Forests – are designed to respond to the needs of the masses while promoting the sustainable use of our Country's natural resources," Phiri said.
He explained that the project was launched in 2009 with a few farmers in the district who in the past needed relief food due to poor harvests brought about by inadequate rainfall and unfavourable soil structure.
He added that the programme allows farmers to first undergo training in land identification and preparation before they are equipped with skills of conservation farming and finally provided with maize, groundnut, cowpea, millet and sorghum seed.
"The farmers are then monitored and given guidance until their crops are ready for harvest," said Phiri.
And Chrispin Miyanda who is the field facilitator working directly with the farmers has expressed satisfaction at the results of the project so far.
"We are very happy as WWF because we have seen that there is an impact on the ground," Miyanda says.
"The people are becoming food secure and, since our farmers don't need very big pieces of land to practice conservation farming, we have observed a reduction in human-animal conflict because the farmers don't encroach animal space."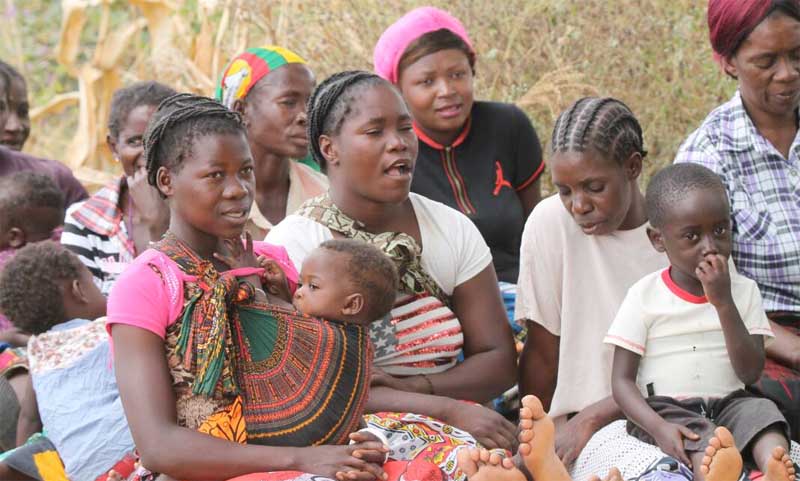 Maureen Mbao, a 54-year-old widow, said she was initially skeptical when she was approached by WWF in 2009. She said she was eventually persuaded to try conservation farming and seven years later, she saw the benefits.
"When the programme of conservation farming was introduced in 2009, I did not even want anything to do with it," she recalled. "But WWF did not give up; they persisted until I decided to try it in 2010."
"After my first harvest, I compared produce from conventional and conservation farming and the [latter] yield was so much better. It is the best practice in this changing weather because I'm able to harvest more from just farming on a small piece of land in my backyard. I am very thankful to WWF for the help they have given me. I want to encourage them to continue and recruit more farmers," said Mbao.
The small-scale farmer said she also felt safe having to practice her farming just in her backyard without going in forests where she risked being attacked by animals.