The UPND says it will continue boycotting national events to avoid unnecessary attacks from the PF.
In an interview, UPND secretary general Stephen Katuka said although his party recognised the importance of Youth Day, it would not be part of national celebrations.
"We do recognise the importance of Youth Day and this is not questionable. But we are dealing with the behaviour of our colleagues who enjoy attacking us and even when you complain; the police too are not there to protect us. When anything happens where we are, the police will be very quick to arrest our cadres and leave the PF. No single person was arrested when they were at LAZ even though they didn't have a permit. No single teargas was thrown. But our members who were walking to go and attend a court session peacefully were teargased and they followed them to the office. So we know that environment in which we are operating is not conducive to participate in some of these events," Katuka said.
Katuka said UPND youth had organised their own event in order to stay clear of attacks.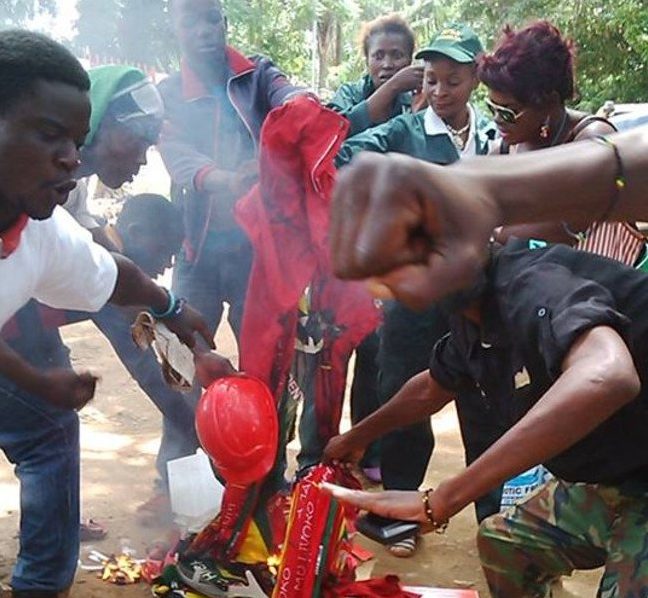 "But we will not walk into the enemy's trap all the time. So we have told our youths that we recognise the importance of the day and we would want you to celebrate, but don't celebrate where there is danger. So they have been organising to have their own function to commemorate that very important day. They will celebrate the youth day but not the nationally organised function where we risk being maimed, being brutalised and so on," Katuka said.
"We have so many of our youths right now who are maimed, shot at and incarcerated. Some of them are still in hospital and others are in their homes nursing serious wounds. So we will not be bitten twice by the same snake. So they will celebrate the day but in their own fashion and style. The aggressors are the PF so who are they going to attack if we are not there? Who are they going to shoot if we are not there? They can't shoot the civil servants, they can't shoot FDD, they can't attack UPP, the only party giving them sleepless nights is UPND. They were attacking LAZ last week remember? It is because they feel it is a force to reckon with. They won't just attack anyone…the only threat they have is UPND. Half of this country is UPND. We have even gone into what they perceive to be their strongholds. We don't want to be painted black when we are not black."
The UPND has since issued a circular, inviting youth and provincial leaders to gather at the party secretariat in Rhodespark to protest against issues like high unemployment rates and abuse of human rights.
Last year, nine UPND cadres were seriously injured and rushed to the University Teaching Hospital after being attacked by PF cadres during Youth Day celebrations.
And Katuka said he was aware that PF cadres were planning to disrupt presidential petition proceedings on March 15 and 16 to portray the UPND as a violent party.
"The PF are scheming to disrupt the court proceedings on 15th and 16th. They had a meeting yesterday where [Kennedy] Kamba was and they have another one today where they are scheming to wear PF regalia and go to court to cause violence so that people will perceive the UPND of being a violent party because of what is going on on social media that the international community would want to be in court on 15th and 16th. So they want to send a message that it was the UPND throwing stones at court so that the international community will send a wrong message out there. So we want to caution them that we are aware of what they want to do but Lusaka is a small city. We know each other as UPND," said Katuka.
But PF deputy secretary general Mumbi Phiri said Youth Day celebrations would go on with or without the UPND's participation.
"And I hope they won't be there even at the Youth Day everything will go on, and there was no violence on Women's Day (UPND shunned the commemoration of Women's Day) other political parties came and we matched and it passed. So if UPND is there, whether they recognize or they don't, it doesn't change anything. President Lungu is the sitting President recognized even by the international community so they should keep on dreaming," said Phiri.
"My comment is that they can do whatever they want, their behaviour doesn't change anything because President Lungu won the elections by 50 plus one as stated by the current constitution, secondly he was declared winner by a legal entity which is responsible to declare a winner in an election which is the Electoral Commission of Zambia."