President Edgar Lungu's press aide Amos Chanda says the Head of State's lead sweeper collided with a police vehicle which was returning from the airport in Livingstone.
In a statement, Amos narrated that the driver of the police vehicle did not see the sweeper, causing an accident.
"I can confirm that a police rider, who was the lead sweeper of the presidential convoy heading to the airport, collided with a police vehicle that was returning from the airport. The car is the official vehicle for Southern Province Commissioner of Police Bonnie Kapeso who had been dropped off at the airport since he was in the advance party that left for Sinazongwe earlier. The driver of the vehicle seemed to have failed to observe the rider resulting into this accident. The rider got off the damaged bike and sat by the roadside to wait for the medics to assess him whilst the driver of the vehicle managed to stop and park his car safely," Amos narrated.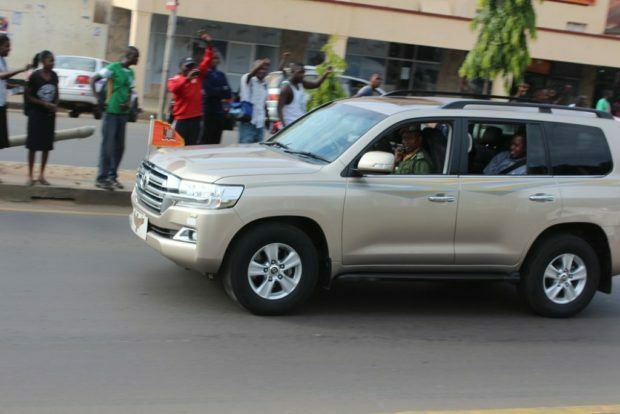 Chanda said President Lungu was safe as the main motorcade was a few minutes away when the accident occurred.
"Police will issue a comprehensive statement when they have spoken to the two officers involved, that is the bike rider and the Driver of the car that hit into the bike. When the accident happened the main presidential motorcade was several minutes away from the accident spot, moving at below 40km per hour to allow the President to respond to the greetings from the masses who had thronged the roadsides between the hotel and airport. The President is now airborne enroute to Sinazongwe where he is officiating at a function to promote agricultural cooperatives," stated Amos.
On April 16, one officer by the name of Sergeant Mulenga died on the spot while others sustained injuries in an accident involving a presidential motorcade vehicle which overturned due to a tyre burst in Mpika.