In this audio, Harrison Miti who survived a police shooting incident yesterday says he cannot fail to identify a police officer in broad daylight, insisting he was shot twice in the stomach.
From his hospital bed at UTH, Miti recounts how a police officer in uniform cocked his rifle, pointed to his stomach and pulled the trigger, leaving him gasping on the ground.
I was driving from Chilenje. After I reached Kamwala clinic, I found [traffic] congestion. In front of me, there was a truck which looked like it had broken down and it was causing congestion. So I moved from my left lane and started driving in the right lane to overtake the vehicles. In front there was a Toyota Corolla coming and it stopped me," Miti explains in local Nyanja.
"I apologised to the officer and tried to plead with him, even the passangers helped me pleaded but he opened the door started beating me with a gun in his hands. Then he cocked the bullets and shot me in the stomach. When he shot me the second time, the bullet went and shot the passenger in the leg".
Take a listen:
According to UTH records, the female passenger Janet Zimba was referred home after receiving treatment.
And Miti described how the police officer was dressed, dismissing any possibility that the police officer in question was a criminal disguised in police uniform.
Miti added that he recently moved to Lusaka from Chipata after he found a job at Flash Bus company where he has a peaceful record.
He begged the police command to help identify the police officer so that he could face the consequences of his actions.
Take a listen:
Miti's bus conductor Andrew said he could not believe what he saw.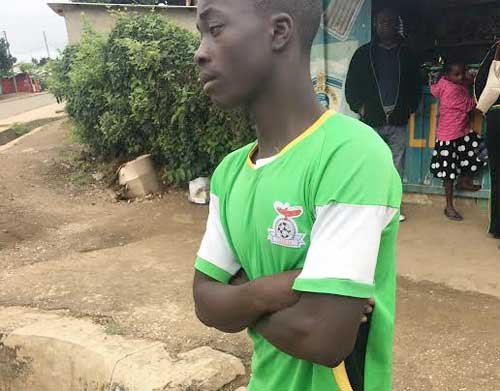 "Police aoneka enze okolewa mwamene enzokambila, but sinili sure maningi. After ashuta, bantu mu bus banayamba kulila, benangu banayamba kuthaba kuchoka mu bus (The police officer looked drunk from the way he was talking, but I cannot be so sure. After he shot, passengers in the bus started crying while others started running away," Andrew said.
He said Miti drives GOGO Flush Bus number 14 and that he had informed a representative of the Flash Bus company whom he identified as Brave.
A check at the incident scene today morning found blood spots still on the tarmac with some residents and Miti's relatives looking for empty cartridges from the gun they identified as an AK47.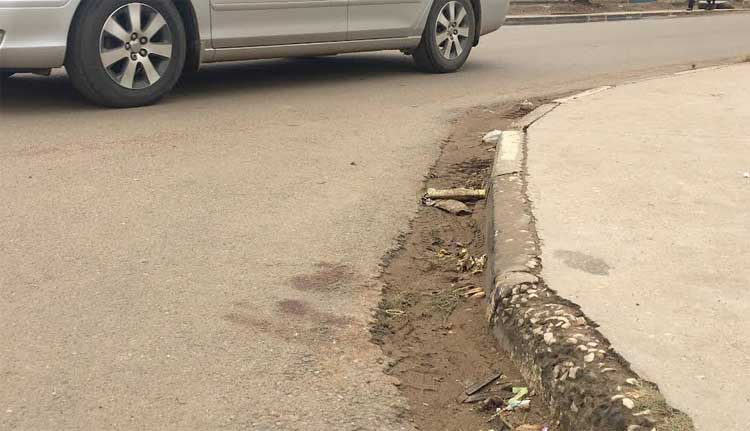 Not everyone in uniform is a genuine police – Katongo
Earlier today, Police spokesperson issued a statement stating that there was a possibility that the man in police uniform who shot Miti could not be a genuine police officer.
In this exclusive interview, Katongo gave an example of a man who was convicted for masquerading as a police officer.
But when asked if she was advising members of the public not to consider everyone they see in police uniform as a genuine police officer, Katongo said she did not want to be implicated by answering the question.
Take a listen: