President Edgar Lungu says the One Zambia One Nation spirit died a long time ago and it must be rekindled.
And President Lungu says young people must not impose themselves with the legacy of being freedom fighters because like him, they are merely beneficiaries of the struggle.
Meanwhile, First Republican President Dr Kenneth Kaunda says Mama Salome Kapwepwe's life is an example of how people should live with other human beings.
Speaking at Mama Kapwepwe's Requiem Mass in Chinsali yesterday, President Lungu said the One Zambia One Nation spirit had died a long time ago.
"The lessons that we draw from the life of Mama Kapwepwe points to all of us to aspire to be patriotic, and selfless as exhibited by her and her generation. Hers was a generation of struggle and fearless commitment to patriotism. Please, let us emulate her. There's a reason why I am saying emulate her. The one Zambia one Nation died a long time ago, I am trying to emulate them that's why I am saying let us rekindle the one Zambia one nation," President Lungu said.
The Head of State noted that tribalism had led to destruction of nations, imploring people not to destroy the unity in Zambia.
"What is happening in other countries is common knowledge to all of us that tribalism has continued to destruction of nations. What you heard here, the Kapwepwe family is married to people across Zambia. Those people in the family you have Tongas, Bembas, Lenjes, you name them. That was one Zambia one nation. Otherwise, now people say 'don't marry from that side'. Especially those of us who grew up during that time, we knew how tribalism was…but this group of freedom fighters fought hard to ensure that we became one Zambia one nation. And let us not destroy that one Zambia one nation, whatever it takes," President Lungu said.
And President Lungu observed that there were too many young people posing as freedom fighters.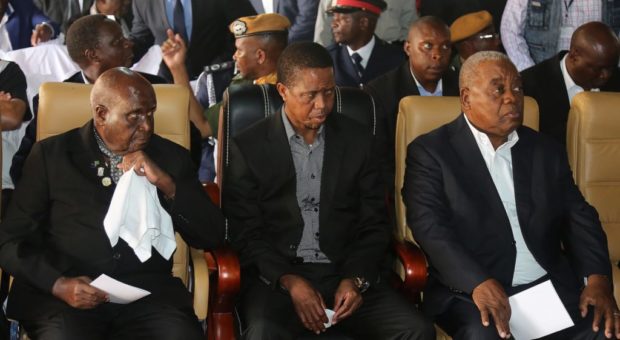 "I must say that since you are very few [freedom fighters], your well fare will be looked into. But I must say that there are also imposters among them and we will not allow people to impose themselves with the legacy of being freedom fighters. If you were in grade one in 1963, you can't be a freedom fighter, you are too young. President Rupiah was about 18 or 19 about that time therefore he qualifies. These are probably the youngest freedom fighters we have. Honorable Jonhson Mwaanga, president Rupiah Banda, Mr Alexander Chikwanda, I think those were the young people you had…some of us are just beneficiaries of the freedom struggle so let us just accept that we were not there," said President Lungu.
Meanwhile, Dr Kaunda urged citizens to emulate Mama Kapwepwe.
"This is a difficult time. I am privileged to have been one of those that had known Mama Salome Chilufya Kapwepwe over a long long time. Mama Salome was truly a person whose life was that of greatness. I do know that throughout, from the time she was young, her life was that of desiring to live well with her fellow human beings. She made this her practical way of life, this was her best life, even before marriage to my childhood friend and brother Simon Mwansa Kapwepwe. Salome's life was an example as to how many of us can relate to other persons, my brothers and sisters," said Dr Kaunda.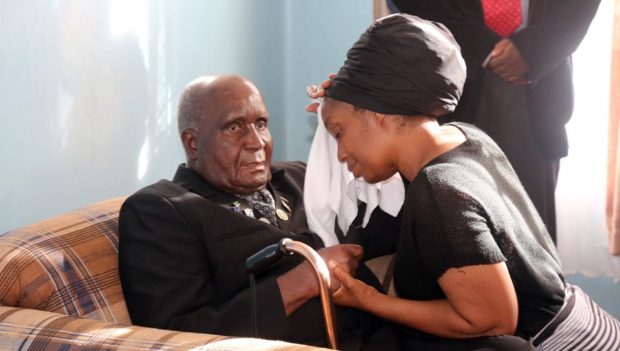 "Love your neighbours as you love yourself and do unto others as you would love them to do unto you. All this would come automatically if we loved God with all our soul, heart and spirit. Whatever role her husband played in society, Mama Salome continued with her humility and respect towards other persons."
Dr Kaunda also thanked President Lungu for organizing a befitting send-off for Mama Kapwepwe.
Former president Rupiah Banda also expressed his gratitude to President Lungu for organizing the event.
Meanwhile, some UPND members of parliament led by Mazabuka MP Garry Nkombo were also in attendance.