An investigation has revealed that some Zambian diplomats abroad have been living in plush hotels as their official residences are being renovated, while some have been occupying expensive hotel apartments, despite the official residences being vacant.
Zambia's Ambassador to Belgium Esther Munalula Nkandu has been renting a three bedroom apartment at one of the expensive hotel apartments in Brussels from the time she took office in May 2019 despite the official residence being vacant.
And the Ministry of Foreign Affairs has confirmed that Ambassador Munalula lives in a rented apartment, saying this is because government did not have no money to renovate the official residence which is said to have some faults.
According to the Thon Residence Parnasse, where Ambassador Munalula is accommodated, a three bedroom apartment costs €3,850 per month, equivalent to about K77, 000, whilst the Embassy residence has been vacant since October 2019.
Sources contacted during the investigation revealed that Ambassador Munalula had been resisting moving to the official residence, insisting that the building still has some faults, despite it being renovated.
"She has been resisting moving to the Embassy residences which was renovated and used as the chancery when the Embassy offices were also being renovated. She is staying in one of the most expensive hotel apartments in Brussels. She insists that the house has small issues that need attention," the sources told Daily Maverick/News Diggers!
When contacted for a reaction to the findings, Ambassador Munalula did not respond to any of the questions posed to her, but instead delegated her Press Secretary Phyllis Chilekwa to contact this reporter.
Chilekwa said the mission could not comment unless with authority from the Ministry of Foreign Affairs.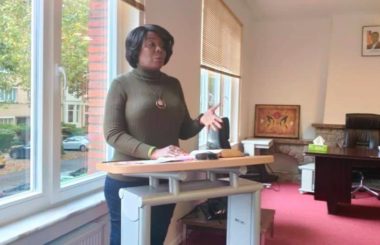 "I wish to acknowledge receipt of the questions you sent to H.E  the Ambassador, Prof Esther Munalula Nkandu for your story. However, the ambassador is not in a position to give any comments regarding the matter as all media correspondence have to go through Ministry of Foreign Affairs for approval. We therefore refer you to the Ministry Head Quarters for this and any further questions you may have regarding the subject. Once you get clearance, we will be more than glad to give you all the information you may need," Chilekwa responded.
Ministry of Foreign Affairs Spokesperson Chansa Kabwela, in her response letter to the inquiry, confirmed that Ambassador Munalula had been living at a rented property from the time she took office.
"The Ministry of Foreign Affairs wishes to state that the Ambassador in Brussels, Belgium has been staying in a rented apartment because the official residence was being used as an office at the time she arrived at the station to take up office in May 2019. The mission used the residence for official purposes because the Chancery was under renovation. After the completion of the renovations, the mission staff relocated to the Chancery in October 2019," Kabwela stated, without mentioning the name of the rented apartment.
She said the ambassador could not occupy the residence which had been vacant since October 2019 because it required renovation.
"The vacant official residence now requires to be renovated before the Ambassador can occupy it and funding has since been sourced to that effect," she added.
But Kabwela refused to answer any further follow up question.
She declined to explain why the Ambassador was dispatched to the mission before the designated residence was renovated.
Asked how much government was paying for the Ambassador's stay at the Thon Residence Parnasse, Kabwela advised this reporter to refer to her original official response.
Foreign Affairs Minister Joe Malanji's phone developed poor network upon hearing the topic of interview from this reporter, and could not pick up any subsequent follow up attempts for two week.
When he finally picked,  his driver answered and said the minister was in a meeting.
Sources have further told Daily Maverick/News Diggers! that Ambassador Munalula is currently in Zambia and has not yet been able to travel back to Belgium because of the Coronavirus pandemic.
Meanwhile, an inquiry with the Thon Residence Parnasse revealed that a three bedroom apartment is leased at € 3850.00 per month which is equivalent to about K77, 000.
"Referring to your request, we are sending you hereunder our price offer; two bedroom apartment [is] € 3000.00 monthly rent for 30 nights with an end cleaning fee of € 320.00. Three bedroom apartment is € 3850.00 monthly rent for 30 nights with an end cleaning fee of € 420.00. The end cleaning fee will be charged once, at the end of your stay," Thon Residence property manager Karolien Van Vaerenbergh responded to a booking inquiry.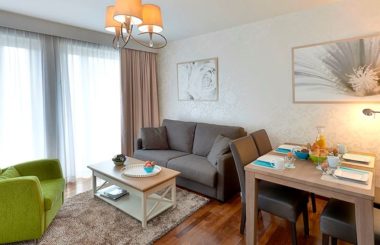 "The above mentioned rates include: all taxes; utility charges (water, electricity, heating, …);    a weekly cleaning (with change of bed linen and towels); internet connection; installation of telephone; an in-room electronic safe; Smart television and cable TV; reception and concierge services;  all technical assistance; and  FREE access to the World Class Health Academy."
Vaerenbergh added: "the residence also offers additional services such as an underground Parking facility at the cost of € 200.00 per month; a Sofa bed at € 100.00 per month and a baby cot at € 100.00 per month. All apartments have a fully equipped kitchen (oven, micro-wave, 4 cooking plates, fridge, dishwasher, coffee machine, boiler, washing machine/dryer…)."
Before being appointed as Ambassador to Brussels, Munalula was dean at the University of Zambia School of Health Sciences. She was also president for the Zambia society of Physiotherapy and served the Road Transport and Safety Agency (RTSA) as Board Chairperson between 2007-2008.