FORMER vice-president Dr Guy Scott says he had agreed with Sylvia Masebo to defer the hunting concessions and not to cancel them.
Testifying before magistrate Ireen Wishimanga in a matter in which Masebo, who is former tourism minister, is charged with abuse of authority relating to the cancellation of wildlife hunting concessions, Dr Scott said Michael Sata had asked him to meet Masebo to discuss ZAWA's inefficiencies.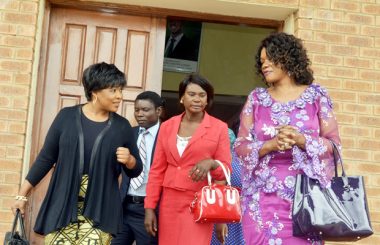 "Michael called me and asked me to discuss with her. I met Sylvia at Government House together with Wynter Kabimba to discuss various actions to be taken regarding ZAWA and it was agreed that the hunting concessions be deferred," said Dr Scott, adding that would issue a statement on the inefficiencies in ZAWA as well to defer the hunting concessions.
But former ZAWA employee Lameck Sichone said Masebo, as a minister, had the authority to cancel the concessions.
Defence in the matter continues on March 28.